Lilo & Stitch is the next Disney favorite to get a live-action remake.
Lilo & Stitch, the popular film from 2002, is being reimagined over 20 years after its original release. The animated movie's success led to three more films, two television series, and it became a beloved franchise within the Disney universe.
In April, it was announced that the animated characters would be brought back to life in a live-action movie. Since then, new cast members have been slowly confirmed.
Curious to know more about the new Lilo & Stitch? Keep reading to find out all the latest on the highly-discussed cast and catch a glimpse of the rumored release date.
Add These Seasons to Your Watchlist: You Won't Regret It
Lilo and Stitch 2024 Expected Release Date
When and where will the Lilo & Stitch remake be released? According to online speculation, the remake is rumored to arrive in the summer, with a suggested release date of Friday, May 10, 2024.
However, this date has not been officially confirmed by Disney or anyone involved, so it may not be accurate. It's also unclear whether the Lilo & Stitch remake will follow the original's path with a theatrical release or if it will premiere directly on Disney+.
The trend for Disney remakes has seen success on both platforms, with movies like Beauty and the Beast (2017) and The Lion King (2019) performing well in theaters, while Lady and the Tramp (2019) and Pinocchio (2022) gained popularity on Disney+.
As we move into 2023, there are more examples of Disney+ exclusives like Peter Pan & Wendy (2023) and highly anticipated theatrical releases like The Little Mermaid (2023).
Who is Involved in Making the Lilo & Stitch Remake (2024)?
Leading the project as the director is Dean Fleischer Camp, known for his work on the live-action/CGI-animation hybrid Marcel the Shell with Shoes On, which even earned an Oscar nomination for Best Animated Feature.
This makes him an excellent choice for the role. The screenplay is being co-written by Chris Kekaniokalani Bright and Mike Van Waes.
Joining the crew are production designer Todd Cherniawsky (known for Obi-Wan Kenobi) and costume designer Mary Claire Hannan (recognized for The Fault in Our Stars).
Previously, it was reported that director Jon M. Chu (known for Crazy Rich Asians) was involved with the film, but he has since departed the project to focus on other endeavors.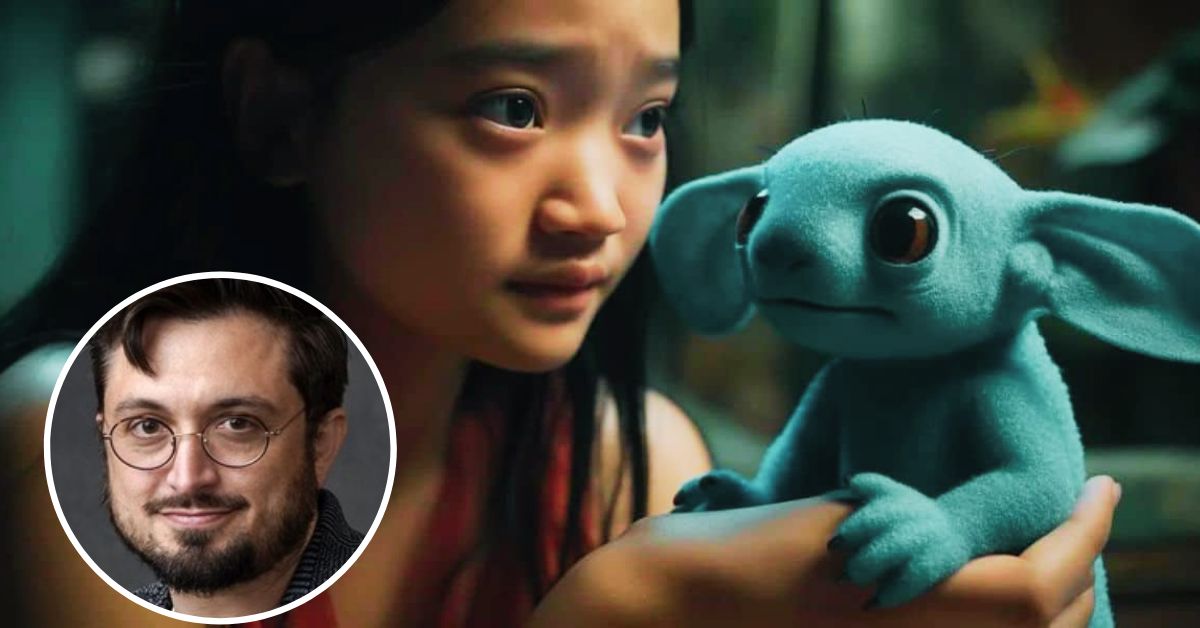 What Can We Expect from the Storyline of the Lilo and Stitch 2024 Remake?
While we don't have official plot details for the new Lilo & Stitch film, we can expect it to follow a similar storyline to the original. For those who are unfamiliar with the original story, here's a brief summary without any spoilers.
The story begins in a distant part of the universe, where a quirky scientist named Dr. Jumba is on trial for creating an intelligent creature, Experiment 626, with destructive tendencies. Despite claiming innocence, Experiment 626 is sentenced to exile. However, he escapes and crash-lands on the Hawaiian Island of Kauai.
On the island, we meet Lilo, a young and imaginative girl struggling to make friends, and her older sister Nani, who is caring for her following the loss of their parents.
When Experiment 626 ends up at an animal shelter, Nani thinks it would be good for Lilo to have a pet and takes her to adopt a dog. They meet Experiment 626, who Lilo names Stitch, and despite his unusual appearance, Lilo feels a connection to him.
As Lilo, Stitch, and Nani navigate their lives, they face the threat of Lilo being taken away by a social worker and the arrival of two other aliens sent to capture Stitch. Together, they do their best to keep their family together and overcome the challenges they face.
Please note that this summary is based on the original film and does not provide specific details about the plot of the new Lilo & Stitch remake.
First look at the CGI stitch from the live action Lilo & Stitch movie:
First look at the CGI stitch from the live action Lilo & Stitch movie pic.twitter.com/QNvSBuNpef

— ISTSSOTLOATWAB (they•them) (@leoxeloo) April 19, 2023
Who's in the Cast of the 2024 Movie Lilo & Stitch?
The main character of the movie, Lilo, will be played by Maia Kealoha. The bigger sister of Lilo, Nani, will be played by Sydney Elizebeth Agudong.
Kaipo Duidot will play David Kawena, Courtney B. Vance will play Cobra Bubbles, Billy Magnussen will play Pleakley, Zach Galifianakis will play Jumba, and Amy Hill will play a character named Tt. Experiment 626's voice will be done by Chris Sanders, who wrote the first movie and gave Stitch his voice.
He is not the only original cast member who will be back. Tia Carrere, who played Nani, will play a new character called Mrs. Kekoa.
Follow us on Twitter for all the latest updates and sneak peeks of the upcoming season!