American singer Jack White was applauded online when he slammed notable celebrities who were seen engaging with former President Donald Trump at UFC 290. After attending a volunteer gathering for his Nevada primary campaign, the 77-year-old politician watched a UFC fight at Las Vegas's T-Mobile Arena on July 8.
While watching the mixed martial arts event, Trump mingled with famous visitors, including Guy Fieri, Joe Rogan, Mel Gibson, and Mark Wahlberg. On July 10, Jack White took to Instagram to blast the celebrities sighted with Trump at UFC 290.
Anybody who "normalizes" or treats this disgusting fascist, racist, con man, disgusting piece of shit Trump with any level of respect is ALSO disgusting in my book. That's you Joe Rogan, you Mel Gibson, you Mark Wahlberg, you Guy Fieri. This is a statement from me, not a discussion/debate. -Jack White III
View this post on Instagram
As of this writing, White has disabled comments on his Instagram post, although he has been dubbed a "legend" for criticizing Donald Trump and other celebrities.
Who is Jack White?
Jack White's real name is John Anthony Gillis, born on July 9, 1975. He is one of ten children born into a musical catholic family from Detroit. White is a musician that can play the guitar, piano, and drums. He played in various bands, including Two Star Tabernacle and The Go, before interning at Muldoon Studio, an upholstery company.
At this time, he formed a band at Muldoon Studios, and Brian Muldoon, the facility's owner, put out a three-track single under the name The Upholsterers. At the age of 21, Jack started his own company, Third Man Upholstery. He wed Meg White, a bartender at the time, in 1996.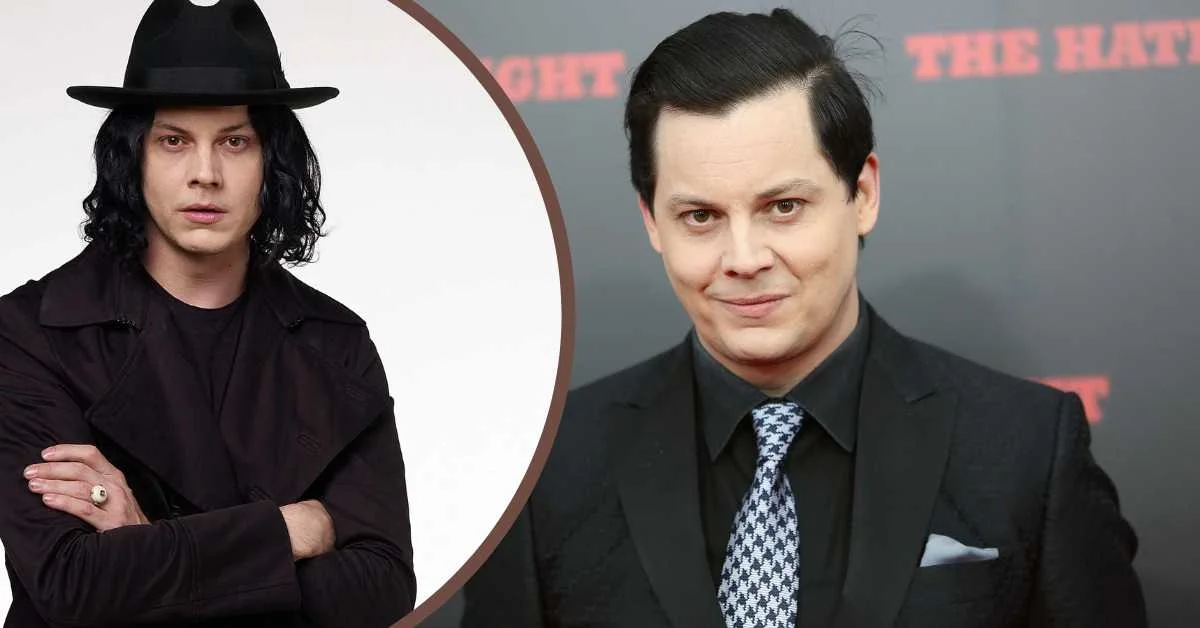 Jack was playing guitar on Bastille Day in 1997 when he positioned Meg in front of a drum kit because he liked the way she played. Meg performed the drums while Jack played the guitar and sang. They named their band The White Stripes after delicious peppermints, Meg's favorite candy.
After signing with Sympathy for the Record Industry in 1999, they produced an album under their name. Following the release of their second album, De Stijl, in 2000, Jack White and Meg separated. The group then joined with a larger company, V2 Records, and its albums White Blood Cells and Elephant were made available.
In 2005, White and Karen Elson got married. A year later, they had a daughter called Scarlett Teresa White, their first and only child. They separated in 2013. Olivia Jean, a singer and multi-instrumentalist, and White were wed in 2022.
If you want to learn more about Jack White, including if he is married or gay, you should visit the web pages listed below:
Twitter Reacts to Jack White's Criticism of Donald Trump and Other Celebrities
Twitter users praised Jack White after his viral Instagram post attacking Donald Trump and other celebrities. Several users commended Jack for "saying the quiet part out loud" on social media and called out the politician's associates.
Others were astonished to see big celebrities associating with Trump, particularly Mark Wahlberg, and stated they would no longer support him.
BREAKING: Legendary musician Jack White of the White Stripes rips into some of his fellow celebrities by name for buddying up to Donald Trump in public at a UFC fight in Las Vegas over the weekend.

Trump was spotted glad-handing and chatting with Joe Rogan, Guy Fieri, Mark… pic.twitter.com/GevMN9GJLz

— Occupy Democrats (@OccupyDemocrats) July 10, 2023
Woohoo🙌🏻 I fucking love Jack! pic.twitter.com/ebfWPkmtHf

— redgrrrl 🇺🇸 (@REDGRRRL1) July 10, 2023
Thank you Jack White for saying the quiet part out loud. Donald J Trump should be reviled and shamed in public spaces.

— Geo Washington Fan (@TraceyHTweets) July 10, 2023
Thank you Jack White! No more, "shut up and sing!" It's time those with large followers speak out against the greatest threat of our time. pic.twitter.com/oI17J3E6Ir

— Leasha Knight (@LeashaKnight) July 10, 2023
Jack White is legendary

— Frank Hynes (@CarrickmanFrank) July 10, 2023
As of this writing, neither Donald Trump nor the other celebrities mentioned in Jack White's tweet have responded to the outrage. You can join us on our Twitter account to learn more details about celebrities who are in trend nowadays.