In the world of famous relationships, the news that Lisa and Frederic Arnault are getting closer has captivated fans and made them curious. As the K-pop star and Blackpink member falls in love, all eyes are on the guy who has won her heart, Frederic Arnault. This introduction talks about how their relationship is growing and explains some of the things that fans have been wondering about.
Lisa and Frederic go on a journey together, making a story that weaves together fame, love, and things they have both done. Let's look at Lisa and Frederic Arnault's charming love story, which keeps getting better and better as time goes on.
Lisa Dating Frederic Arnault
Lisa of BLACKPINK is unquestionably the star of the K-pop scene right now, with talk about her everyday activities, trips to different cities, and now even her love life. Lisa has made her way back onto the forefront with a fresh romance rumor, this time with one of the LVMH empire's sons, Frederic Arnault, after having long been linked to various K-pop male idols.
While much has been written about Lisa's life and times, let's take a deeper look at her relationship with Frederic Arnault. After all, he also has a significant influence in his sector.
Here you can also check more celebrities' love life:
Who is Lvmh Son Frederic Arnault?
The third child of LVMH founder Bernard Arnault, who was named the world's richest person in 2023, is Frederic Arnault. In addition to having a degree in applied mathematics and computer science from the esteemed École Polytechnique in France, Frederic is a polyglot who speaks French, English, Italian, and German.
He began his career at TAG Heuer as the Head of Connected Technologies and has since ascended the corporate ladder to assume the position of CEO in 2020. He sees a future where TAG Heuer is further developed to compete with other premium watch companies.
Frédéric Arnault shared a pictures with Blackpink on Instagram:
View this post on Instagram
How Did Dating Rumours Between Lisa and Frederic Arnault Begin?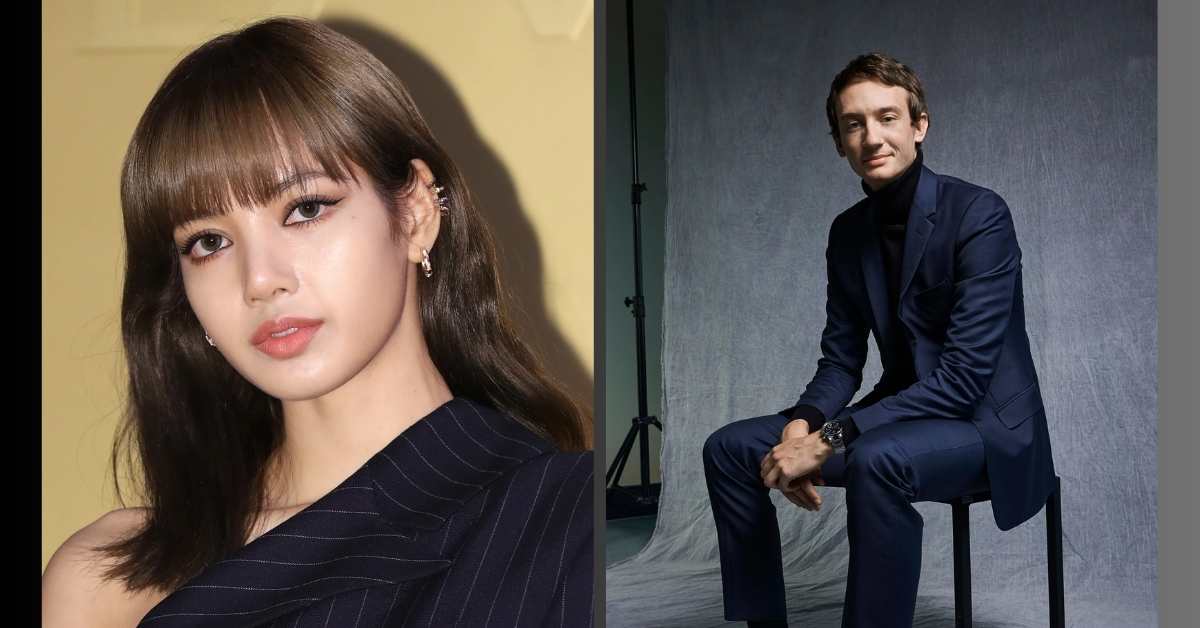 Throughout events, Frederic and Lisa are frequently spotted together. Given Lisa's official affiliation with Bulgari and Celine, Frederic frequently attends these occasions as a result of his employment. People have developed a crush on Lisa and Frederic even more because they are frequently seen sitting close to one another at the gatherings.
@shizukuinfires shared a post on Twitter: "It is like straightly come out of the movie…
it is like straightly come out of the movie
Lisa is dating a ceo woyyyyyy pic.twitter.com/WgG0NEfzr9

— yuni 🐥 (@shizukuinfires) July 9, 2023
As Frederic accompanied Lisa backstage at Coachella 2023, where BLACKPINK was the headlining act, the friendship grew more casual. The internet went bonkers when they were photographed together at a restaurant in Paris, which was their most recent romantic encounter.
Although we don't have formal proof, it was clear that the person accompanying Lisa was Frederic Arnault. The paparazzi photo sparked a heated debate about whether Lisa and Frederic are dating or not.