Kering (PRTP.PA) selected managing director Jean-Francois Palus as Gucci's new CEO and president for a transitional period as part of a management restructuring at the French luxury goods group's top ranks to revive momentum at its star label.
At Gucci, an era has come to an end. Kering said on Tuesday, July 18th, that longtime president and CEO Marco Bizzarri is leaving on September 23rd, the day of creative director Sabato de Sarno's debut presentation at Milan Fashion Week.
Kering Chairman and CEO Francois-Henri Pinault said in a statement Tuesday, July 18th-
"Jean-François has been my right-hand man and a daily sparring partner for several decades, he will now focus his energy on getting our largest asset in top shape."
Francesca Bellettini, president and CEO of Yves Saint Laurent, will now be known as Kering's Deputy CEO for Brand Development. (She will now oversee all brand CEOs and lead Group Houses' expansion.) Jean-Marc Duplaix, Kering's chief financial officer, has been named Deputy CEO of Operations and Finance, responsible for "enhancing efficiency and accountability."
In response to the news of Bizzarri's resignation, Pinault stated-
"I want to thank Marco for his spectacular contribution to the success of Gucci and of Kering, and I wish him well in his future endeavors. I am confident that the changes we are announcing today will set Kering on a path to success and profitable growth over the long term."
On July 18, Jacob Gallagher shared a tweet on his Twitter handle. Take a look at the tweet below:
Marco Bizzarri is leaving Gucci, but wow what a peculiar way to announce that your CEO is leaving after a (quite successful!) 8 year run. Burying it in deep in a PR blast about "governance and operations" pic.twitter.com/DEIJglhlGq

— Jacob Gallagher (@jacobwgallagher) July 18, 2023
Gucci, whose revenues have trailed behind rivals such as Louis Vuitton (LVMH.PA) and Hermes (HRMS.PA) in recent quarters, has already begun to change artistic direction with the hiring of Sabato De Sarno, a relatively unknown designer, as creative director this year.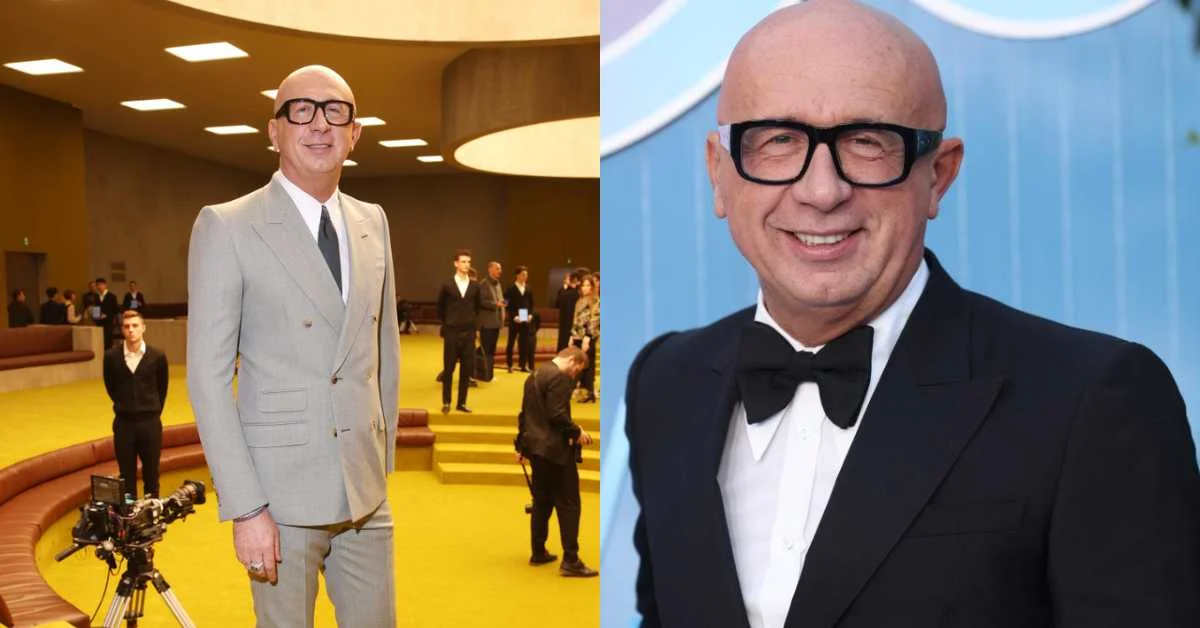 Bizzarri was the architect of Gucci's remarkable development from 2015 to 2019, but the company could not recover as quickly as its competitors during the pandemic.
According to Bernstein analyst Luca Solca, "Kering is in transition, as the relaunch of its mega-brand Gucci is still a work in progress," and he noted that Bizzarri's departure seems to have been timed to provide visibility before De Sarno's debut fashion show in Milan in September.
In late June, HSBC lowered its rating on the French company's stock from buy to hold, claiming that Gucci had yet to show any signs of recovery and had consistently underperformed other luxury brands.
"Some investors are clearly asking for a change of Gucci CEO even if that leads to a brand reset with margins being cut before any rebound is seen," HSBC stated at the time.
We've recently covered major celebrity news stories. For more information, please see the links provided below:
Francesca Bellettini, who has led the fast-growing fashion company Yves Saint Laurent since 2013, has been named Kering's deputy CEO in charge of brand development as part of the changes.
Have a look at the tweet we have provided to you below for more further details-
ohhh Mr. Gru aka CEO Marco Bizzarri will leave Gucci effective 23 September — the day of creative director Sabato de Sarno's debut show at Milan Fashion Week. and they use his pic with hanni in milan🥺 pic.twitter.com/67JKHvfbZT

— ᴋᴋʏᴜ (@hanbami) July 19, 2023
Jean-Marc Duplaix, the group's finance leader, has also been named Kering's deputy CEO in operations and finance. Piotr Lipinski, Mimosa Spencer, and Silvia Aloisi contributed reporting, and David Goodman and Jan Harvey edited the piece.
You can follow our Twitter account and view our most recent posts to learn more about other major celebrity news stories.