Fans in Seattle can't wait for Taylor Swift's sold-out shows at Lumen Field. Taylor Swift is one of the biggest pop stars of our time, and she is known for her captivating shows and lively stage personality.
This exciting event promises to be a spectacular show of music, art, and an interactive experience that will leave fans buzzing with excitement. So, when is Taylor Swift in Seattle? Keep reading to find out the dates and more details about her highly anticipated performances.
When will Taylor Swift perform at Lumen Field?
Taylor Swift will be performing at Lumen Field on two days:
Saturday, July 22 at 6:30 p.m.
Sunday, July 23 at 6:30 p.m.
The gates will open at 4:30 p.m. Based on the tour's previous shows, Swift is expected to take the stage at around 7:50 p.m. Her concerts have been lasting over three hours and have included around 44 songs. So, fans should plan for Taylor Swift's performance to conclude around 11:30 p.m.
Taylor Swift will be in Seattle on July 22 and 23:
Taylor Swift will be in Seattle on July 22 and 23. https://t.co/o2ynxHJcKe

— masslivenews (@masslivenews) July 17, 2023
What Songs Will Taylor Swift Perform in Seattle?
Taylor Swift's Eras Tour, her sixth headlining tour, will feature songs from all of her 10 studio albums. Due to COVID-19, she hasn't been able to tour for her albums Lover, Folklore, and Evermore. However, this tour will include tracks from her latest album, Midnights, which was released in October 2022.
While Taylor Swift is known for making changes in her setlist from city to city, fans can expect a concert lasting over three hours with a whopping minimum of 44 songs.
In each city, Swift will select two songs from her catalog to perform acoustically. One will be played on the guitar, and one will be played on the piano. These specific songs are kept as a surprise until the moment she performs them.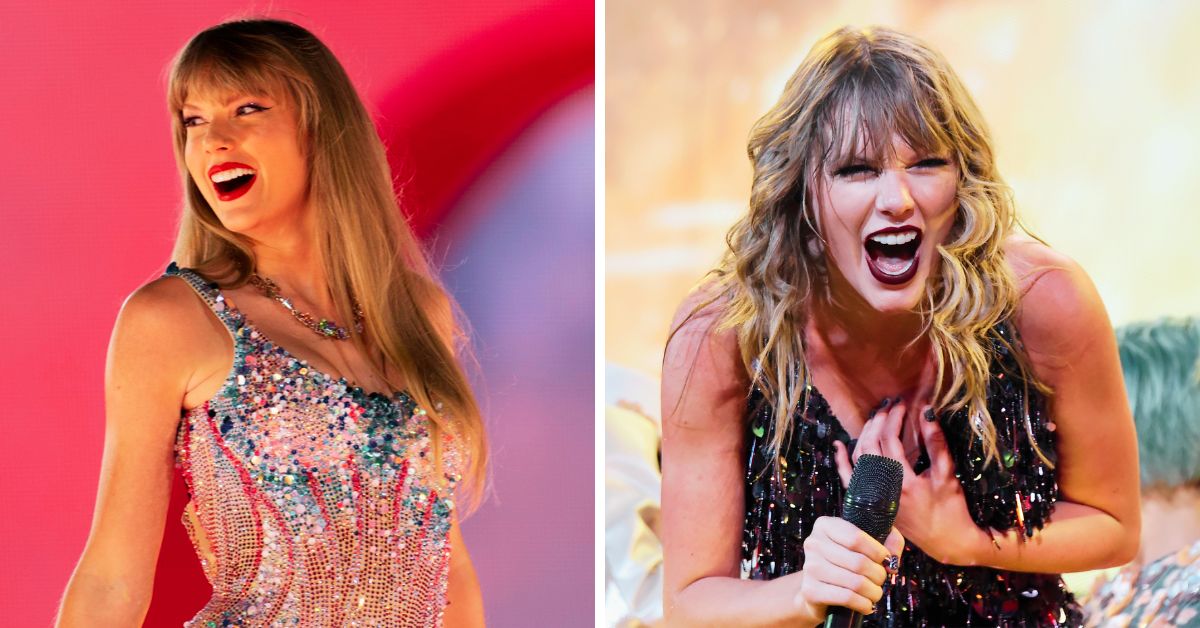 How Much Do Taylor Swift Tickets Cost?
Taylor Swift's tour was incredibly popular, and when ticket sales began, it caused a lot of excitement and even overwhelmed Ticketmaster's website. In fact, the tour broke the record for the most tickets sold by a single artist in one day.
During the pre-sale for verified fans, Ticketmaster sold over 2 million tickets. This high demand led to some fans and even government officials expressing their frustration.
If you're looking for resale tickets, prices on StubHub start at around $983 for seats with limited or obstructed views. On SeatGeek and Vivid Seats, ticket prices start at over $1,200.
Please note that ticket prices can vary, and these are just some examples of the starting prices for Taylor Swift tickets on resale platforms.
You might also find this interesting if you're a fan of Taylor Swift:
When Can I Buy Taylor Swift Merchandise?
You can purchase Taylor Swift merch at the tour's merchandise truck, which will be set up outside the stadium at every tour stop. However, it's important to be prepared because there may be long lines with hundreds of fans waiting to buy merch. In most cities, fans have waited for hours to make their purchases.
The merch truck opens for sales at noon on both concert days. Additionally, the merch trucks will also be open the day before the concerts on Friday.
You can find the merch trucks outside the northwest and southwest corners of Lumen Field.
What Will Traffic Be Like in Sodo for the Taylor Swift Concert?
If you're planning to go to SODO for the concert, be prepared for large crowds and heavy traffic. There are other events happening in the area, such as Mariners games on Saturday and Sunday afternoons, which will bring more people to the area.
The heaviest traffic is expected when Mariners fans leave T-Mobile Park after the games, which start at 1:10 p.m. To avoid overlapping traffic, it's recommended that concertgoers arrive before or after the game ends.
Additionally, there are several road closures that could further impact concertgoers. State Route 520 will be closed from Seattle to Bellevue during the concert weekend, and State Route 18 will be closed between Issaquah Hobart Road and I-90 from Friday night until Sunday at noon.
What is the Schedule for Concert Days at Lumen Field?
6 a.m.: The Lumen Field Parking Garage opens for those who have pre-purchased parking passes (Please note that parking passes are sold out).
10 a.m.: The NW Box Office opens for customer service, but there are no tickets available for sale.
12 p.m.: The Merch Trucks open for sales, where you can purchase concert merchandise.
1:30 p.m.: The Event Center Box Office opens for customer service, but no tickets are available for sale.
4:30 p.m.: The gates open, allowing entry for concertgoers.
6:30 p.m.: The concert begins, and the exciting performance starts!
What Things Are Not Allowed at the Taylor Swift Concert in Seattle?
Here are some items that you cannot bring:
Signs larger than 11 inches by 17 inches
Lights of any kind, including on clothing
Stainless steel water bottles, coolers, or thermoses
Professional cameras, including those with detachable lenses
Camera accessories such as GoPros, cases, or tripods
Professional video or audio recording equipment
These restrictions are in place to ensure the safety and enjoyment of all concertgoers. Please make sure to leave these items at home to avoid any issues at the venue.
Follow us on Twitter for more updates and exciting information about Taylor Swift's upcoming performances at Lumen Field in Seattle.