Fans of the hit fantasy series "American Horror Story" are getting more and more excited about the release of its twelfth season, but they don't know much about it yet. Since each episode of the show tells a new and scary story, everyone wants to see what happens next more than ever. But as of right now, there are no specifics about when Season 12 of "AHS" will come out.
Fans of the show are eagerly waiting for any news or updates from the show's creators and the network, FX. As the tension builds, "American Horror Story" fans can't wait to get back into the dark and scary world of the show.
AHS Season 12 Release Date
A stunning new teaser for American Horror Story: Delicate, set to an eerie rendition of the lullaby "Rock-a-bye Baby," was released by FX, though no official launch date has been given. The autumn premiere of American Horror Story season 12 on FX and Hulu is anticipated.
BREAKING: The first official teaser for "American Horror Story: Delicate" has been released! 🚨 pic.twitter.com/oayN58qJRG

— The AHS Zone (@ahszone) July 20, 2023
American Horror Story Season 12 Filming
Ryan Murphy said that the next episodes started shooting in May 2023. The Writers Guild of America strike put a stop to production, but the show quickly resumed with Halley Feiffer as the only writer and new showrunner, according to The AHS Zone.
According to The Hollywood Reporter, Murphy threatened to sue East Coast strike commander Warren Leight when he tweeted that actors would be "blackballed in Murphy-land" if they didn't cross the picket lines.
The Murphy team reacted by calling the tweet "absolute nonsense" and "categorically false." Update: When the SAG-AFTRA strike began in July 2023, production on "Delicate" was formally halted.
Here you can also check more horror series like this:
American Horror Story Season 12 Cast
Kim Kardashian will be joining the Ryan Murphy horror franchise, which is a shocking update. What is there that she cannot accomplish? We'll soon find out! The Hollywood Reporter claims that Murphy gave Kim Kardashian a "fun, stylish, and ultimately terrifying role" in terms of the part she will play.
Emma Roberts, a favorite of the audience, is returning as well! Sadly, Evan Peters won't be making a comeback. The Resident Matt Czuchry is among the new additions to the cast. Sarah Paulson probably won't go either. We'll keep you updated, but we're still waiting to hear about Lily Rabe, Frances Conroy, Denis O'Hare, Kathy Bates, and others. Here is a quick list of those that have already been confirmed:
Kim Kardashian
Emma Roberts
Matt Czuchry
American Horror Story Season 11 Ending Explained
Undoubtedly, American Horror Story: NYC was a television season. We'll give it to you. Thoughts on how this season actually performed, however, differ greatly. Some people complained about the lack of direction or likable characters, as well as the emphasis on a very particular type of queerness, or white gay males.
Others, on the other hand, praised the grand metaphors and sobering truths that season 11 explored in regard to the HIV and AIDS catastrophe. This is especially well handled in the last episode, which breaks the franchise's long-standing curse of confusing climaxes.
Whatever your opinion, I think we can all agree that this season of American Horror Story was the gayest and sweatiest yet, and that's something to be applauded. However, how did everything turn out in the end? who attractive homosexual men made it and who didn't? And perhaps most importantly, who is Big Daddy?
Theo's funeral sets the scene, but he stays on to play a ghost a la A Christmas Carol who gives Sam a glimpse of his destiny. That future is, as you might assume, very awful, full of sickness and filthy hospitals, not to mention enraged ex-wives who strike out at the suffering he brought them.
Theo isn't finished, either, as he goes back into Sam's past and shows us the bigotry and abuse he experienced from other guys who detested him for being gay. And yes, his own father was among them.
Sam is seen fleeing Big Daddy on Fire Island in the final scene of this episode, but after learning that the darkness would never go away, Sam decides to stop fleeing and gives in to it. A melancholy revelation also opens the second act of this final double bill, but this time it's Hannah who's passed away.
The cops tell Adam that she died of "natural causes," but anyone who has seen even one episode of American Horror Story knows that's not the case. Adam arrives just in time to see her body being brought out on a stretcher.
There are other people who pass away toward the conclusion besides Billie Lourd's character. The conclusion follows Gino's life as he controls his condition and eludes Big Daddy for as long as he can after Patrick's tragic death in the previous episode.
As you can anticipate, Gino persisted in his activity and protests to defend his neighborhood. However, eventually, the illness takes hold of him, and in the early 1990s Gino too passed away. Big Daddy was present for this passing as well.
Who is Big Daddy?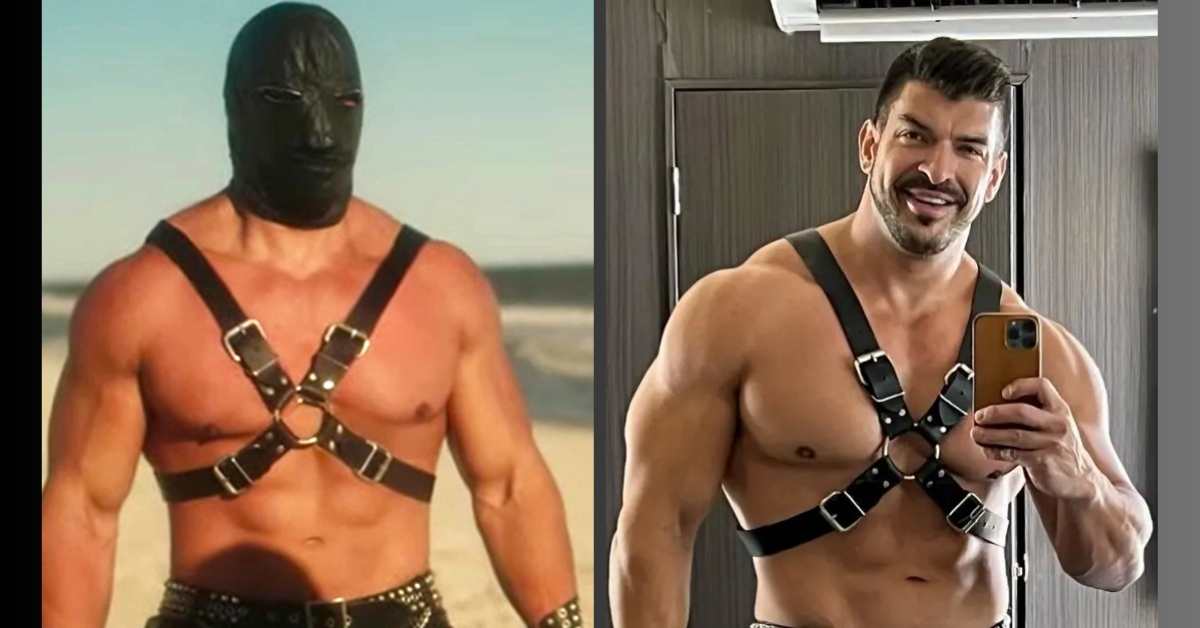 Big Daddy's influence permeates the entire two-episode conclusion, even when he isn't shown on screen, but his name is never truly made known. This seems to support the idea that he never actually existed in actuality. Instead, Big Daddy was a representation of AIDS, homophobia, death (or maybe a combination of all three), or possibly some sort of supernatural figure.
When Sam is being pursued by Big Daddy on the beach in episode nine, that is most definitely suggested. Even though it was probably just a fever dream, Sam appears to be accepting his own death, which took the appearance of a sexy blond twink, based on the way he yields to Daddy.
Throughout these last two episodes, Big Daddy made multiple deaths, notably when Patrick was dying in bed and when Adam found Hannah dead in her apartment. It's plausible that Big Daddy represents a gay, leather-clad Angel of Death, similar to the one we saw earlier in this season during the tarot reading, even if he might be directly to blame for these losses.
And for this reason, Big Daddy keeps reappearing in Gino's life and murdering each of his lovers one by one. Gino, however, did not give in to this terror. Gino fights him all the way to the end, safeguarding the town as a whole in the process.