Tom Holland and Zendaya are one of Hollywood's famous couples, but they want to keep their relationship private from the public eye. It can be difficult for fans to determine whether they're still a thing because they're usually secretive about their relationship.
And fans speculated that the couple got engaged in late 2021. However, their quiet has prompted fans to wonder if they will still be together in 2023. Continue reading to learn more about Tom and Zendaya's relationship.
Are Tom Holland and Zendaya Still Together?
Zendaya finally added Tom on her Instagram page ahead of the release of their film Spider-Man: No Way Home after Tom had previously shared a few admiring images of the Disney Channel alum.
"My Spider-Man, I'm so proud of you," she wrote a loving Instagram post that included a photograph of Tom on the set of their film and a photo of him as a toddler dressed as Spider-Man. "Some things never change, and good things." 
View this post on Instagram
Only one month later, in January 2022, the Euphoria actress commented on Tom's Instagram post, which showed his photographs from a Prada brand campaign.
"Undress with @prada," the Cherry star captioned his Instagram carousel image, to which Zendaya replied with a series of heart eye emoji.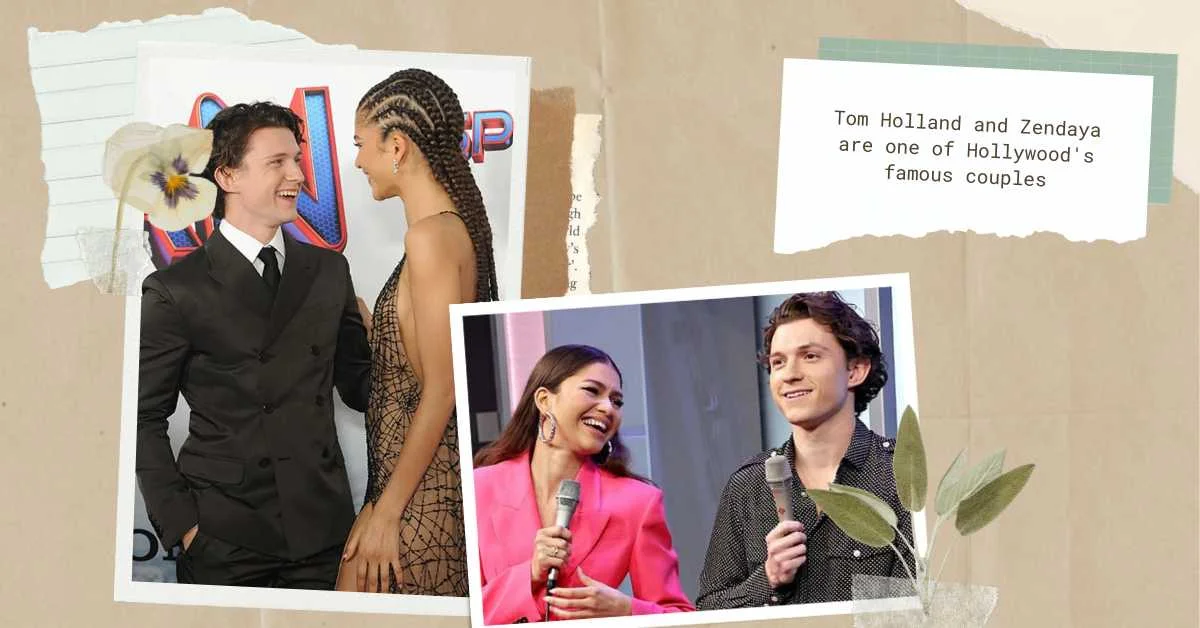 By March 2022, Tom had commented on many of Zendaya's Instagram images, including one from a photo shoot on March 3. "One of my all-time favorite shoots," she captioned her image, while her boyfriend commented with three heart-eyed emojis. That same day, she shared another professional photo of herself, which her beau affectionately complimented with three fire emojis.
The couple didn't share any images of themselves online for the next three months. Zendaya, on the other hand, wished her beau a "Happy Birthday" on June 1 through Instagram.
Zendaya captioned a black-and-white photo of them together-
"Happiest of birthdays to the one who makes me the happiest <3."
View this post on Instagram
A few weeks later, Tom couldn't stop gushing about his girlfriend's Vogue Italia cover for July 2022. The Dune actress shared a series of lovely photographs she photographed for the journal, which showed her donning a stunning, deep-cut silver glittery gown and applying eye makeup that her Euphoria character would like.
Many of Zendaya's celebrity friends, including Hailey Bieber and Chloe Bailey, appreciated the innovative photographs, even Spiderman. Zendaya's boyfriend couldn't help but post a comment on the stunning photo, simply offering his support with heart emojis.
However, some of their lovely posts appeared to halt when Tom said in an August 2022 Instagram video that he needed to "take a break" from social media because it was "overwhelming" for him. Tom explained in the video:
"I get caught up and I spiral when I read things about me online, and ultimately, it's very detrimental to my mental state. So, I decided to take a step back and delete the app."
View this post on Instagram
The Crowded Room performer then spoke about his sponsorship of the mental health organization Stem4 rather than his hiatus from Instagram.
However, it doesn't imply his romantic efforts for Zendaya are over. One fan filmed the Uncharted star crocheting on a commercial aircraft to Budapest to catch up with her as she films Dune's sequel.
Zendaya said E! News after winning Best Lead Role in a Drama Series for her role as Rue on HBO's Euphoria.  Zendaya confirmed that their relationship is still going strong after she won an Emmy in September 2022.
"Well, I didn't have to text my mom because my mom was already there, she's here tonight, which is very special. And I texted my boyfriend."
View this post on Instagram
Though the couple has kept their romance private, Zendaya shared a few lovely photos of Tom on her Instagram Stories on June 1, 2023, in honor of his 27th birthday.
If you want to know about other famous couples who have been together for a long time and are still together:
Did Tom Holland and Zendaya Get Engaged?
Although Spider-Man fans continue to speculate, Tom and Zendaya have not publicly announced if they got engaged. The allegations started after she flaunted a gleaming gold ring in a December 2021 mirror picture she uploaded on Instagram Stories.
"It was time for a change," the former Disney Channel star captioned her image, revealing her new haircut and style. Despite the controversy surrounding her hand jewelry, Zendaya wore the ring on her right-hand finger rather than her left, and astute admirers noticed it was similar to a Bulgari band she previously gifted herself and has worn several times.
An engagement, on the other hand, is not required to be happy! In November 2022, a source told Us Weekly that Tom and Zendaya are "both in settling-down mode and are absolutely planning for a real future together" and appear "serious and permanent."
Zendaya's mother, Claire Stoermer, even appeared to put the record straight regarding the actors' relationship after rumors of their engagement circulated in December 2022.
Claire wrote via her Instagram Stories-
"Clickbait typically refers to the practice of writing sensationalized or misleading headlines to attract clicks on a piece of content. It often relies on exaggerating claims or leaving out key information in order to encourage traffic. The term is generally used in a dismissive sense."
You can join us on our Twitter account to learn more details about which other couples are together or split up with their partners.