In Greta Gerwig's "Barbie" movie, the most famous doll in the world starts to have problems, like getting flat feet and obesity. So she goes to the real world and meets some people who help her learn what it means to be living instead of made of plastic.
Ruth Handler, the person who made Barbies and was played by "Cheers" star Rhea Perlman, is one of the people she meets on her trip. Here's what we know about Handler, the real-life woman who made Barbie popular.
Check out some other new content we've published:
Who is Ruth in Barbie?
In the Barbie movie, Ruth is an important character who plays a significant role in Barbie's journey. Barbie meets Ruth while trying to escape from Mattel's headquarters.
She finds Ruth's office on the 17th floor and discovers that she's a kind and caring old woman who believes in Barbie more than anyone else. Ruth helps Barbie escape from Mattel, and they form a special bond.
Towards the end of the film, it's revealed that Ruth is actually the ghost of Ruth Handler, Barbie's original creator in the Real World. She appears in Barbieland and guides Barbie through her existential crisis.
As Barbie's creator, Ruth knows her purpose more than anyone else. She helps Barbie understand the importance of embracing her humanity and all the feelings that come with it.
Ruth is there for Barbie when she needs her the most, providing guidance and support. However, she also respects Barbie's autonomy, allowing her to decide who she wants to be.
Just like the real Ruth Handler wanted for her doll, Ruth in the movie serves as Barbie's ultimate mentor, helping her find her true self. It's a touching and emotional journey that captures the essence of girlhood and self-discovery.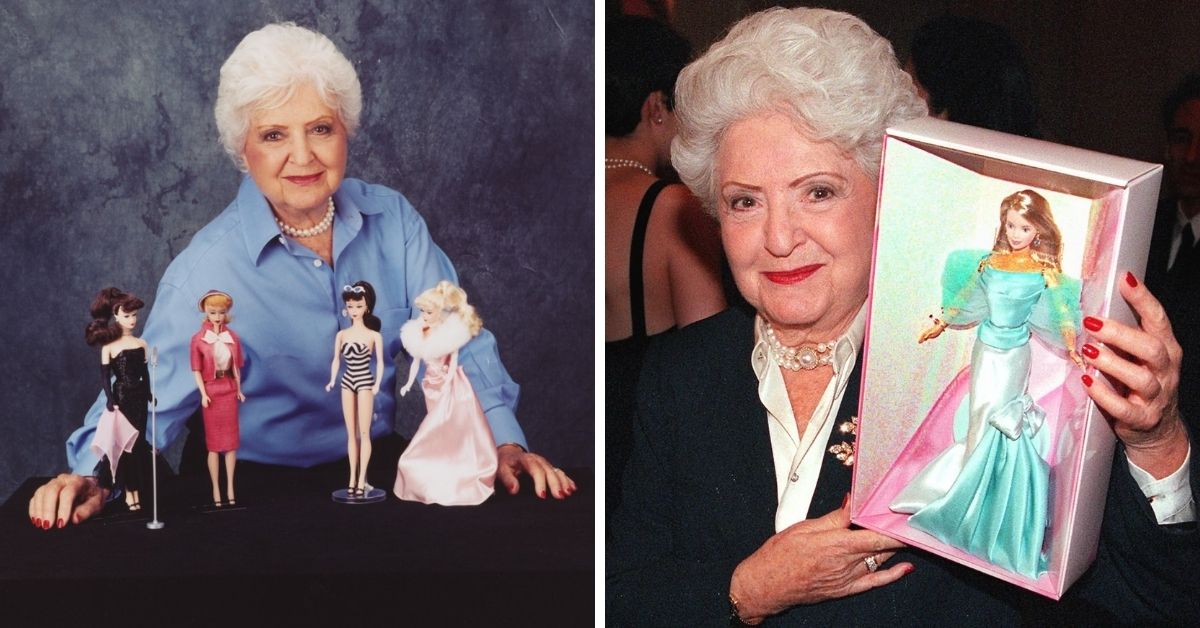 When and Where Was Barbie Invented and Introduced?
Barbie was invented and introduced to the world at the 1959 Toy Fair in New York City. Ruth Handler, the creator of Barbie, faced skepticism from men in the toy industry who believed that women would not buy a doll with a woman's body, including breasts.
However, Ruth had a different vision for Barbie. She wanted little girls to have a doll that represented grown-up women and allowed them to dream big about growing up themselves.
Ruth believed that it was essential for Barbie to have breasts because every grown-up woman she saw had them. Despite the initial doubts from men in the toy business, Barbie's popularity skyrocketed among women consumers.
The first Barbie dolls quickly flew off the shelves and became a worldwide phenomenon, defying all expectations and proving the success of Ruth Handler's vision.
Today, Barbie remains an iconic and beloved toy, inspiring young girls to dream and imagine limitless possibilities for their future.
How Ruth Handler came up with the multi-billion idea for Barbie?
How Ruth Handler came up with the multi-billion idea for #Barbie https://t.co/bKkouBvzLu pic.twitter.com/9EeLOSG3dg

— Forbes (@Forbes) July 20, 2023
Who is Ruth Handler?
Ruth Handler is the creative American inventor who came up with the idea for Barbie in 1959. She co-founded Mattel, a famous toy company, along with her husband, Elliot Handler.
The name "Barbie" was inspired by Ruth's own daughter, Barbara, who played a role in inspiring the doll in more ways than one.
Ruth got the idea for Barbie after watching her daughter and her friends play with paper dolls, where they imagined them as college students, cheerleaders, or adults with different careers.
During a family trip to Europe, Ruth came across a German doll called Bild Lilli, which caught her attention because it had an adult body, unlike most dolls at that time, which were designed to look like babies or toddlers.
In 1959, Ruth introduced Barbie at the Toy Fair in New York, making history by creating the first doll with an adult body. This was a revolutionary concept, as it allowed young girls to imagine endless possibilities and dream big with Barbie.
Instead of playing as a mom taking care of a baby doll, they could now play with Barbie, who could be anything they wanted her to be.
Ruth believed that Barbie represented the idea that women had choices in life. She saw Barbie as a symbol of empowerment and independence for young girls.
In the Barbie movie, Ruth's character plays a pivotal role in helping Barbie make an important decision – to become a real, human woman. Her legacy lives on as Barbie continues to inspire generations of young girls worldwide.
Is Ruth Handler Still Alive?
No, Ruth Handler is no longer alive. She passed away in 2002 at the age of 85. However, her legacy and impact on the world of toys and dolls continue to be celebrated.
In a documentary about her life and work, Ruth Handler is remembered as a remarkable businesswoman who faced challenges and overcame obstacles.
In archived video and audio interviews, she candidly shares her experiences and thoughts. Ruth considered herself unique and expressed her desire to break free from traditional roles as a mother and homemaker.
The idea for the Barbie doll was sparked by watching her daughter, Barbara, play with adult paper dolls. Inspired by Barbara's dreams and aspirations, Ruth envisioned a three-dimensional version of these paper dolls.
Initially, many dismissed the idea as impossible, but Ruth persisted. She encountered resistance from male designers in the Mattel factory, but she remained determined to create a doll that would empower young girls.
During a trip to Europe, Ruth came across "Bild Lillie" dolls, which were designed for men as trinkets in tobacco shops. This discovery reinforced her belief in creating a doll that would challenge traditional beauty standards and inspire confidence in young girls.
Ruth Handler's vision and determination led to the creation of Barbie, a doll that has become an iconic symbol of empowerment and endless possibilities for generations of girls worldwide. Her commitment to fostering positive self-image and dreams for young girls continues to resonate and inspire to this day.
Follow us on Twitter to stay updated with all the latest news, releases, and exciting content.