Eric Kripke is the person who came up with the idea for the TV show called Supernatural. It's a show with fantasy and dark themes, and viewers are eagerly waiting for its 16th season. The show first premiered on The WB on September 13, 2005, and later became part of CW's schedule.
The main characters in the series are two brothers named Dean Winchester and Sam Winchester. Dean is played by Jensen Ackles, and Sam is portrayed by Jared Padalecki. In the show, these brothers go on adventures to hunt demons, ghosts, monsters, and other supernatural creatures.
Supernatural is produced by Warner Bros., and it has had several executive producers, including McG, Robert Singer, Phil Sgriccia, Sera Gamble, Jeremy Carver, John Shiban, Ben Edlund, and Adam Glass.
People are excited to see what new adventures and challenges await the Winchester brothers in this upcoming season. Here's is all the important information we know about Supernatural Season 16.
You Won't Be Able to Stop Watching These Addictive Seasons:
Has Supernatural Been Officially Renewed for a 16th Season?
As of now, it doesn't seem like there will be a Supernatural Season 16. Fans have been eagerly waiting for news since Season 15's finale, but there haven't been any official announcements about a new season.
The show ended in a satisfying way, bidding farewell to the beloved characters, Sam and Dean Winchester. The CW had already declared Season 15 to be the final season even before it premiered. And it's been a while since then, without any indication of a continuation.
The creator of the show, Eric Kripke, won't be returning for a potential Season 16 because he's busy working on another acclaimed series called "The Boys."
So, for now, there's no confirmation about Supernatural Season 16. However, there might be possibilities for spinoff series like "Young Winchesters" or standalone stories related to the Supernatural universe. But as of now, there's no production underway for a new season.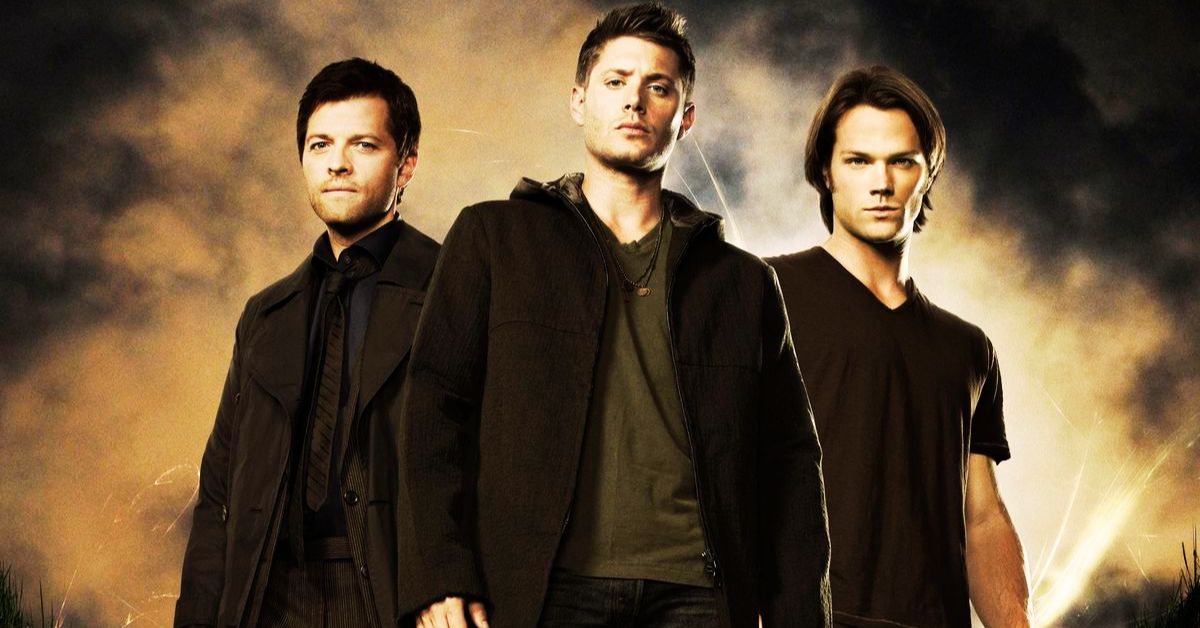 Is There a Release Date for Supernatural Season 16?
As of now, there is no set release date for Supernatural Season 16 since its development has not been confirmed. It might take some time before we get to see new episodes.
However, there is a chance for the show to make a comeback, considering its strong premise and dedicated fan base.
The series has been loved by viewers over the years, and it's not uncommon for long-running shows to return. The CW currently has all 15 seasons of Supernatural available for fans to enjoy.
How Will Sam's Legacy as a Hunter Shape the Storyline in Season 16?
In Supernatural Season 15, Dean dies while hunting and asks his brother Sam not to bring him back to life. Later, we see that Sam had a child and lived a long, fulfilling life before passing away peacefully.
At the end of the season, both Sam and Dean are reunited in a happy afterlife. Because of this, there might not be much action in Season 16. However, there are still possibilities for the story to continue.
The focus could shift to Sam's child, who may become the main character and carry on his father's legacy as a hunter. Another option is a spinoff series that explores the world of monsters, angels, and demons.
In the meantime, fans can rewatch the previous seasons of Supernatural to pass the time. Throughout its 15-year run, Supernatural has seen both Sam and Dean die multiple times, but the series finale gave them a heartfelt send-off.
While viewers have different reactions to the finale, many agree that the Winchester brothers deserve a happy ending.
The potential for Supernatural Season 16 could open up exciting new stories and adventures, whether through a spinoff or following the journey of Sam's son as he continues the family tradition of hunting supernatural creatures, just like his father. Fans can still cherish the memories of the show's amazing 15 seasons.
Follow us for twitter for the latest news and updates on the beloved series.