The WGA and SAG-AFTRA strikes continue indefinitely, and Snoop Dogg supports them if needed. On Tuesday, July 25, the rapper took to Instagram to inform that he is canceling two upcoming shows at the Hollywood Bowl in Los Angeles, which were supposed to celebrate the 30th anniversary of his Doggystyle album.
Rapper Snoop Dogg has canceled his show at the Hollywood Bowl due to the current writers' and actors' strike. The rapper wrote in an Instagram Post-
We regret to inform you that due to the ongoing strike and the uncertainty of when this will be over, we need to cancel the Hollywood Bowl show.
Snoop wrote-
We continue to stand in solidarity with all of our brothers and sisters in the WGA and SAG/AFTRA during this difficult time and remain hopeful that the AMPTP will come back to the negotiating table with a REAL proposal and we can all get back to work.
Please look at the Instagram post that Snoop Dogg officially shared on his Instagram page-
View this post on Instagram
The Writers Guild of America, representing over 1,000 entertainment writers working in film, television, news, and internet media, went on strike in May because the deadline for a new contract expired on May 1 this year without being ratified.
If you want to learn more about Snoop Dogg's net worth and current happenings, click the links below:
Meanwhile, SAG-AFTRA, including the Screen Actors Guild and the American Federation of Television and Radio Artists, went on strike earlier this month after contract talks with the Alliance of Motion Picture and Television Producers fell.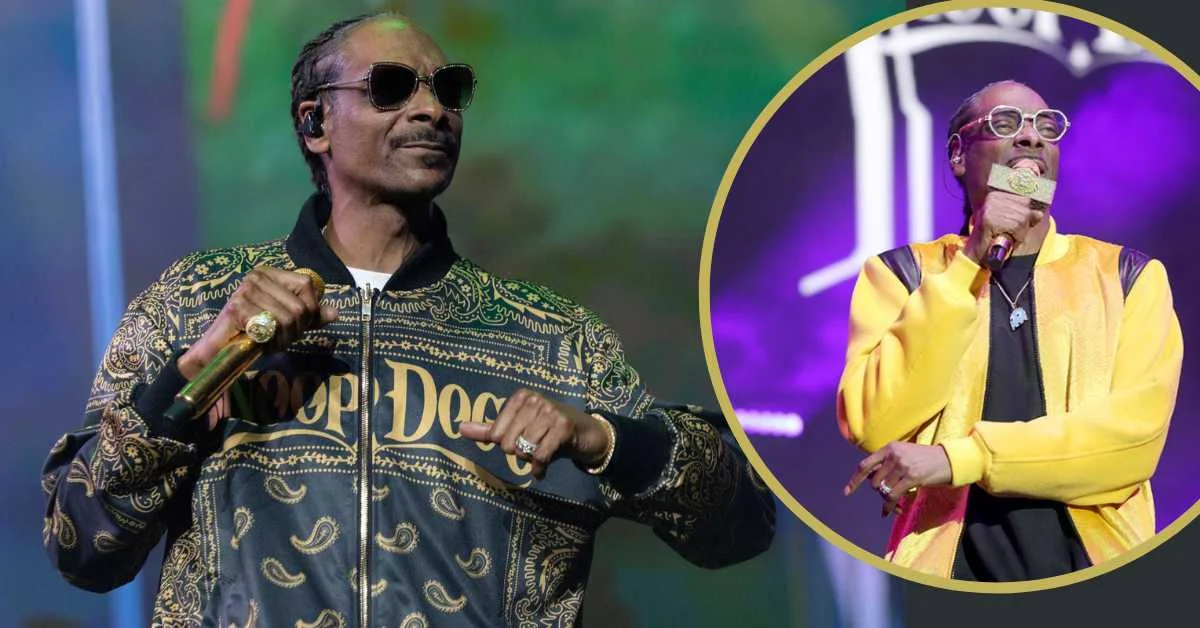 While Snoop has starred in various film and television productions in the past, it's unclear how the strikes will influence his gigs, as they don't affect musicians or songwriters. However, as the WGA strike began, he rescheduled the Hollywood Bowl shows from June 27 and 28 to October 20 and 21.
He wrote on Instagram last month-
Due to the ongoing WGA strike and the DGA and SAG/AFTRA negotiations, we have decided to postpone the shows. We stand in solidarity with the unions and are hopeful that the AMPTP will negotiate fair deals as soon as possible and everybody can get back to work.
View this post on Instagram
Snoop is currently on tour in North America, with dates set through the summer. It's unclear whether he'll cancel any other concerts or if he decided not to do the Hollywood Bowl shows because they're in L.A., home to much of the TV and film industries.
Snoop spoke on supporting writers at the Milken Institute Global Conference in Los Angeles shortly after the WGA strike began, comparing screenwriters' and songwriters' issues.
He added at the time-
It's an exciting time, but streaming got to get their s— together 'cause I don't understand how you get paid off of that s— Can someone explain to me how you can get a billion streams and not get a million dollars? That s— don't make sense to me.

I just want to speak to that in the music industry. That's f—ed up, and we need to find a way to figure that out. The writers are striking because streaming. They can't get paid!
Snoop Dogg blasting the streaming model and supporting the writers' strike is my FAVORITE thing ever. 🐐 pic.twitter.com/8hxDjLAkja

— James Is ON STRIKE (@ScriptsByJames) May 8, 2023