"The Righteous Gemstones" has been a runaway hit, captivating audiences with its hilarious satire, dysfunctional family dynamics, and unapologetic exploration of faith and foibles. As fans eagerly anticipate "The Righteous Gemstones Season 4," the fervor and excitement are palpable.
This HBO series, created by the comedic genius Danny McBride, has consistently pushed the boundaries and delivered riveting entertainment.
In this article, we delve into what makes this show so addictive and what we can expect from the anticipated fourth season.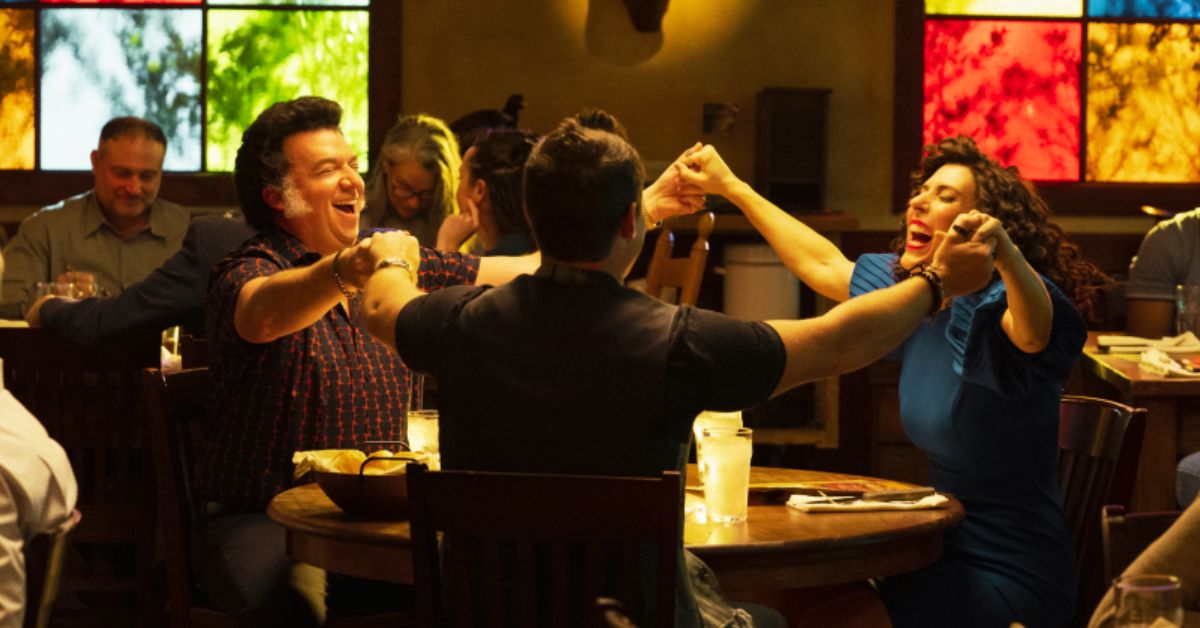 Is The Righteous Gemstones Officially Renewed for Season 4?
Exciting news for fans of "The Righteous Gemstones" as HBO has officially renewed the hit comedy for a fourth season! The announcement comes right before the highly anticipated third-season finale scheduled for July 30.
While viewers can't wait to see what twists and turns await in the upcoming episode, they can rest assured that the Gemstone family saga will continue beyond Season 3.
However, eager audiences will have to exercise a bit of patience, as work on Season 4 will only commence once potential strikes by writers and actors are resolved.
Rest assured, the show's creators and talented cast will continue to deliver the irreverent humor and sharp satire that have made "The Righteous Gemstones" a fan-favorite.
The Righteous Gemstones has been renewed for Season 4:
Ask and you shall receive. #TheRighteousGemstones has been renewed for Season 4. pic.twitter.com/oRxooB3fM1

— HBO (@HBO) July 27, 2023
A Recap of the Gemstone Saga
Since its debut, "The Righteous Gemstones" has been an electrifying journey into the lives of the wealthy and powerful Gemstone family.
Led by the patriarch, Eli Gemstone (played brilliantly by John Goodman), the family navigates their megachurch empire while wrestling with their personal demons and vices.
Jesse Gemstone (Danny McBride), the eldest son, struggles to balance ambition and morality, while Judy (Edi Patterson) and Kelvin (Adam Devine) grapple with their own insecurities and desires. Season 3 brought intense confrontations and unexpected alliances, leaving fans hungry for more.
These Must See Seasons Will Keep You Glued to Your Screen:
Unanswered Questions and Twisted Plotlines
Season 3's finale left audiences on the edge of their seats, as secrets were revealed, betrayals unfolded, and alliances were shattered. The gripping cliffhangers have left fans eagerly awaiting answers to crucial questions. Will Jesse and Judy reconcile after the heartbreaking feud?
Can Kelvin find redemption and heal the rifts caused by his scandalous affair? What consequences will the Gemstone family face as their dark secrets threaten to unravel their carefully constructed facade? Season 4 promises to deliver answers while introducing new twists and turns to keep us hooked.
What Themes to Expect in Righteous Gemstones Season 4?
"The Righteous Gemstones" is at its best when it looks at how the characters are both good and bad at the same time.
Most likely, Season 4 will continue to explore themes of redemption, forgiveness, and the results of acts from the past.
As the Gemstones go through their personal and spiritual journeys, viewers can expect times of soul-searching, emotional revelations, and surprising changes.
Witty Satire and Social Commentary
The show's brilliance lies in its sharp satire of televangelism and the larger-than-life personalities that inhabit this world.
Season 4 is anticipated to continue this clever social commentary, poking fun at hypocrisy, greed, and the pursuit of power.
With its irreverent humor and astute observations, "The Righteous Gemstones" offers both entertainment and food for thought.
New Faces and Guest Stars
Throughout its run, the series has introduced memorable guest stars and intriguing new characters. Season 4 is sure to surprise us with fresh faces, alliances, and rivalries that will add depth and complexity to the Gemstone universe.
With Danny McBride's talent for crafting engaging narratives, fans can expect the unexpected as the Gemstones' world expands.
Conclusion
"The Righteous Gemstones" has become a cultural phenomenon, blending laughter, drama, and poignant storytelling.
As we eagerly await "The Righteous Gemstones Season 4," it is evident that the show's creators will continue to deliver a divine mix of comedy and drama.
With the Gemstones' fate hanging in the balance, viewers can expect a wild and captivating ride filled with sin, redemption, and unexpected revelations.
The show's audacious exploration of faith and folly ensures that Season 4 will be a divine dose of entertainment. So, buckle up and get ready for another wickedly entertaining season in the world of the Gemstones!
Follow us on Twitter for The Righteous Gemstones Season 4 updates and more!