Season 2, Episode 6 of "The Summer I Turned Pretty" is going to be another fun episode. As the sunny story goes on, we're counting down the days until this much-anticipated episode comes out. Join us as we follow Belly, Conrad, and Jeremiah on their heartwarming journey through love, friendship, and the challenges of growing up during a sunny summer.
This next show looks like it will be full of interesting turns and touching moments that will strengthen the relationships we care about and reveal new surprises that will leave fans wanting more. Mark the date on your calendar so you can jump back into this magical world.
The Summer I Turned Pretty Season 2 Episode 6 Release Date
The second season of Summer I Turned Pretty premiered on Friday, July 14, 2023. On July 14, the first three episodes will be streamable. The season will then have one new episode uploaded on Prime Video every Friday. On Friday, August 18, 2023, The Summer I Turned Pretty season 2 finale will air.
The release schedule is listed below:
Episodes 1-3: Friday, July 14
Episode 4: Friday, July 21
Episode 5: Friday, July 28
Episode 6: Friday, Aug. 4
Episode 7: Friday, Aug. 11
Episode 8 (season finale): Friday, Aug. 18
The Summer I Turned Pretty shared a post on Twitter:
summer friday never sounded so sweet. episode four out now. (previously recorded) pic.twitter.com/IcSo98L2Ga

— The Summer I Turned Pretty (@thesummeritp) July 21, 2023
Here you can also check more fascinating series like this:
What Happened in the Summer I Turned Pretty Season 1?
Belly, her mother Laurel, and brother Steven drive to Susannah's seaside cottage for summer. Belly wants to kiss her first crush, Conrad, this summer. She has grown up and her best friend Taylor thinks Conrad will notice her this year.
Belly's family reunites with Susannah and Jeremiah and Conrad at the summer house. Belly sneaks out to a campfire party that night. She fights Steven, argues with Conrad while he kisses Nicole, and is unintentionally smacked in the face by a stranger. Belly kisses Cam. Police take the teens home. Laurel rages.
They go on a shopping spree after Susannah proposes Belly attend the debutante gala this summer. Steven and Jeremiah start work. Belly starts debutante training at the country club. Nicole (Conrad's girlfriend) and Shayla (Steven's girlfriend) drink from Hipflasks.
Cam dates Belly. Susannah hosts Laurel's book party. Cleveland meets Laurel. The teens quit the party to disgrace Belly. She kisses Cam after they leave. Steven accepts Shayla's ball invitation. Belly fights Conrad over ruining her date.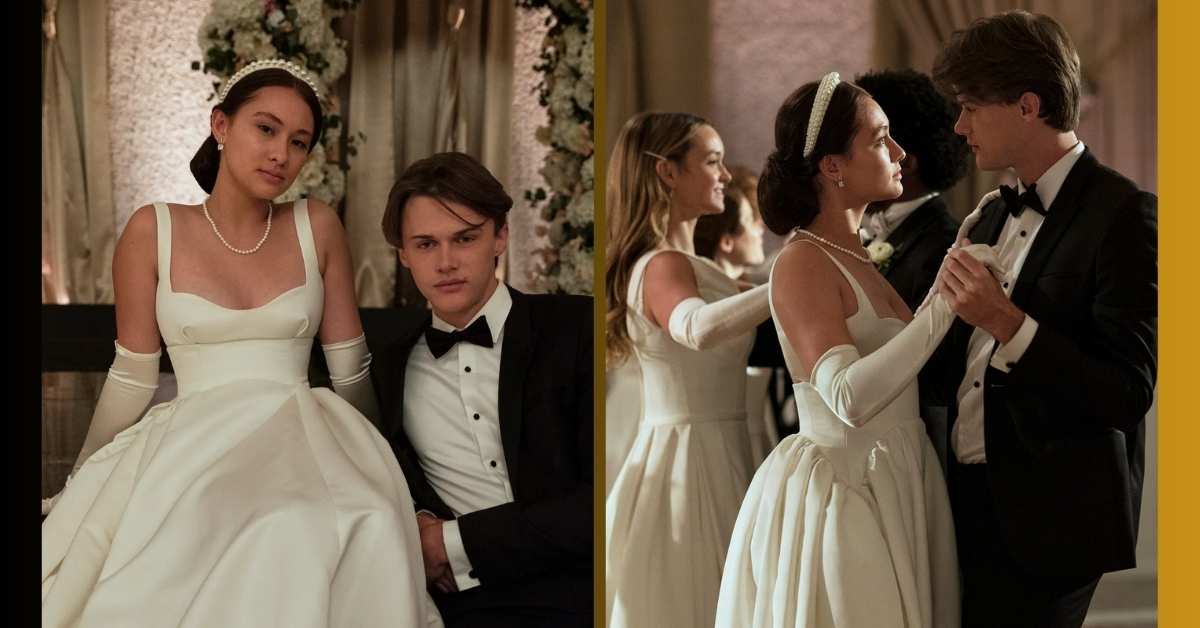 Belly's sweet sixteen is celebrated with gifts from the crew. Conrad lies about forgetting Belly's present, still bitter from last night. Belly drives Taylor to the station for her first lesson. Taylor wants Belly to attend a party that night to hear all the buzz.
Taylor sees Belly's alteration. Conrad teaches Cleveland sailing. The boys embarrass Belly in front of Cam at her birthday supper. Jeremiah serenades Belly at Nicole's party. Belly and her closest pal dispute after Taylor kisses Steven upstairs.
Taylor considers Belly self-absorbed. Belly sees Conrad's gift—a gorgeous necklace—in his drawer. Steven wants Belly to keep Taylor's hookup a secret. Taylor leaves. Susannah tells Laurel she's stopping the chemotherapy.
Fathers celebrate Independence Day at the summer house. John, Belly's father, arrives with Victoria. Jeremiah and Conrad's father surprise Susannah and fight. He's not invited. She wants a divorce after he cheated. Belly gets smashed on Victoria's margaritas.
Belly flirts with Conrad after telling Shayla Steven kissed Taylor. Conrad says he bought the necklace. Shayla confronts Steven about the kiss and they agree to a casual relationship.
Belly trips Susannah, ruining the cake. Laurel and Susannah argue over end-of-life care. Laurel drinks and sleeps with Cleveland at a pub. They reconcile. Jeremiah almost hits Conrad and Belly with a firecracker while they kiss.
Stay connected with us, and also bookmark Leedaily.com for more information about the new shows.