The clock is ticking for Liam Neeson in his latest action film, Retribution, the famous actor's second act, having seen him star in several of these explosive titles, including Taken, The Grey, Non-Stop, and 2022's Blacklight.
While Retribution may not have the cache of some of the other major summer blockbuster pictures, you should never bet against Liam Neeson delivering a satisfyingly entertaining action film. Everything you need to know about Retribution is right here.
When Will Retribution be Released?
Liam Neeson and his on-screen children will go on the journey of a lifetime before the end of the summer, with Retribution due to hit theaters on Friday, August 25, 2023. The action flick will face some competition since the week before; it will also feature DC's Blue Beetle and the filthy dog comedy Strays.
Have a look at the tweet we have provided to you below-
Lionsgate pushes back release date of #WhiteBird again, this time from late August (limited on 18th, wide on 25th) to sometime Q4 of this year (as of now). Helen Mirren's other summer release #Golda is still scheduled for August. Liam Neeson's #Retribution still opening 8/25. pic.twitter.com/0gXkcOndae

— Lights Camera Jackson (@LCJReviews) July 21, 2023
What is the Retribution Plot?
Retribution is a remake of Alberto Marini's 2015 Spanish film El Desconocido. Christopher Salmanpour, a writer for the fourth season of FBI: Most Wanted, is credited with the new script. The official synopsis is as follows:
When a mysterious caller puts a bomb under his car seat, Matt Turner begins a high-speed chase across the city to complete a specific series of tasks. With his kids trapped in the back seat and a bomb that will explode if they get out of the car, a normal commute becomes a twisted game of life or death as Matt follows the strangers' increasingly dangerous instructions in a race against time to save his family.
Where Can You Find Retaliation?
As the trailer makes very obvious, seeing Retribution in theaters is the only way to see it when it debuts on August 23. If you want to see Liam Neeson's upcoming film as soon as possible, you must dash to the nearest theater as if your life depended on it. Lionsgate, Retribution's parent company, has not yet disclosed any intentions for a VOD or streaming platform release.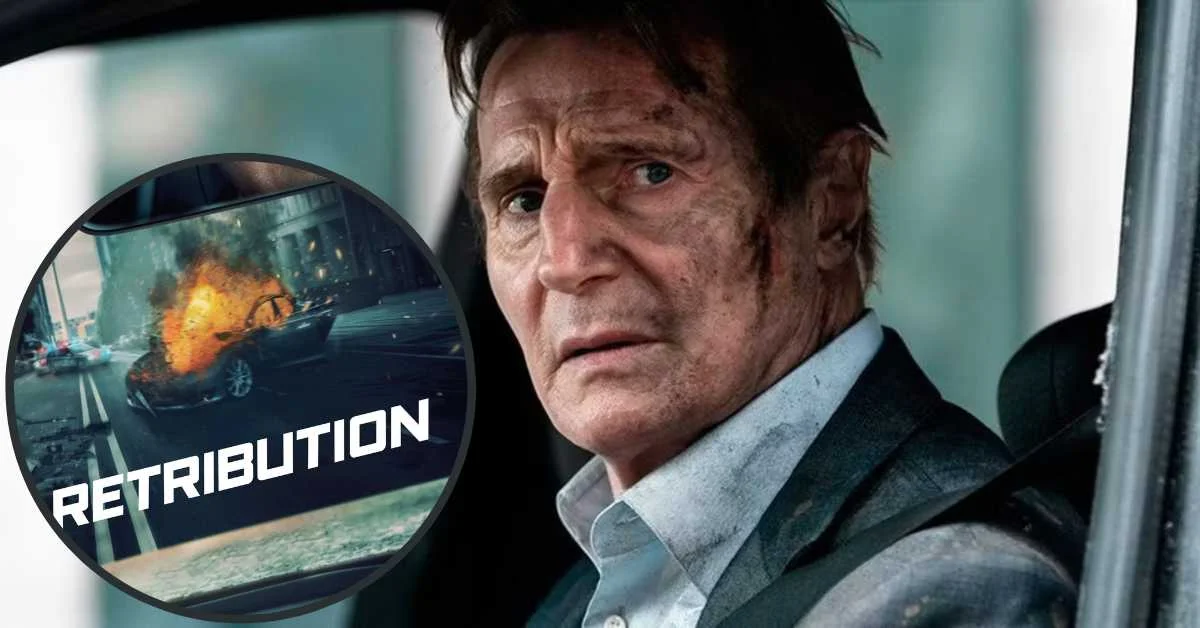 Who Stars in Retribution?
Despite being a tremendously diverse performer, Liam Neeson is at the heart of Retribution's plot. Neeson garnered his first and only Academy Award nomination for his starring in Steven Spielberg's iconic Holocaust film, Schindler's List, in which he brought heart and empathy to a problematic historical figure.
On the other end of the scale, Neeson has some humorous experiences since he is due to star in the upcoming reboot of The Naked Gun. Still, action has been Liam Neeson's preferred genre since gaining "a particular set of skills" in Taken.
For Retribution, Neeson is joined by an excellent supporting ensemble that includes Avatar: The Way of Water's Jack Champion as Matt Turner's adolescent son and Wonder Woman series star Lilly Aspell as Turner's younger daughter.
Embeth Davidtz (Army of Darkness), Noma Dumezweni (The Little Mermaid), Matthew Modine (Stranger Things), Arian Moayed (Succession), and Emily Kusche (The Island) round out the group. One of those supporting individuals is almost certainly the bomber tormenting Matt Turner.
You can also check the release dates of other upcoming television shows by following the links below:
Is There a Trailer for Retribution?
The first trailer for Retribution came out On June 28, 2023, swiftly introducing the main protagonist, Matt Turner, to a world of fear and mayhem. Turner and his two children are out on a morning drive when he receives what he believes to be a strange hoax call.
The prank call turns out to be no joke as a nearby truck explodes in front of their eyes. When the unknown caller contacts Turner again, he presents the father and bankers with a list of near-impossible chores he must perform if he does not want to blow up in his car with his children.
Whoever this bomber is, they appear to have a personal vendetta towards Turner, with the banker allegedly losing a large sum of money for some very influential people. As he completes these duties, each one getting more excruciating than the last, Turner becomes a suspect in the eyes of local law officials, who assume he is the bomber and has kidnapped his children.
You can join us on our Twitter account if you want to know details about all the upcoming movies and tv shows' release dates.