Rachel Hollis, a well-known American author, motivational speaker, and blogger, has enthralled audiences with her powerful message and inspirational novels. While her professional achievements have been well acknowledged, people frequently inquire about her personal life, particularly her current relationship status. This article dives into Rachel Hollis's dating history and who she is currently dating.
Who Is Rachel Hollis Currently Dating?
Rachel Hollis' boyfriend is Cez Darke, who first appeared on her Instagram in July 2021. Even though his face was obscured, followers thought the curly-haired individual was Cez due to his distinguishing traits. A later shot, posted in October 2021, gave a better look at the duo, showcasing their natural chemistry.
Who is Cez Darke?
Rachel Hollis disclosed that Cez Darke is British in a poignant Instagram post commemorating his birthday on May 23, 2022. Hollis teased him as her "second favorite Brit," highlighting their lively conversation. This revelation gave another element to their relationship, showcasing their ability to laugh together and enjoy each other's company.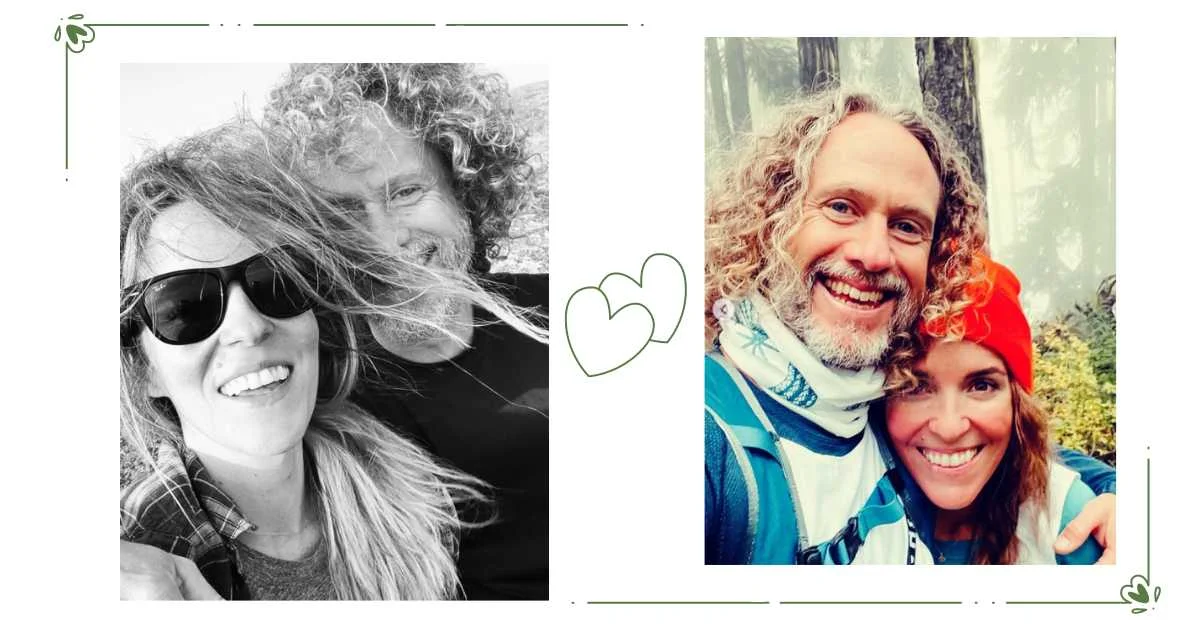 Cez Darke is originally from the United Kingdom and has worked in the music and touring industries. He has worked as a tour manager with well-known performers such as Shawn Mendes, Robert Plant, and Rita Ora. Despite the pressures of his job, Darke's love of travel and music complements Rachel Hollis' frenetic lifestyle.
The Couple Having Fun and Adventure Together
Rachel Hollis and Cez Darke's relationship appears to be cheerful and humorous. Hollis hinted at their relationship, referring to him as her "second first kiss." Their ability to make each other laugh and enjoy shared activities has bonded them and created a sense of support and contentment.
Take a look at Cez's Instagram image on Rachel Hollis's birthday on January 9th, with the sweet caption,
"Happy birthday my love! This is the first photo I took of us and I've just scrolled through at least a million more I've taken since then."
View this post on Instagram
Cez Darke has supported Rachel Hollis since the unfortunate death of her ex-husband, Dave Hollis, in February 2023. Rachel Hollis posted on Instagram about her astonishment and sadness, highlighting the devastating impact of the death. Darke's presence provides her with comfort and stability while she goes through this difficult time.
Several other celebs' relationship stories are covered on our site. You can read below: 
Rachel Hollis's Relationship History 
Dave Hollis
Rachel Hollis became the author of self-help books such as "Girl, Wash Your Face" and "Girl, Stop Apologizing." She shared her experiences with her followers throughout her ascent to fame, including her marriage to Dave Hollis. They met in Los Angeles and married for 16 years before divorcing in 2020. They had three children and adopted a fourth throughout their marriage.
Have a look at the post that we have provided to you below-
View this post on Instagram
Conclusion
Rachel Hollis's rise from blogger to acclaimed author and speaker has gotten much attention. While she has been candid about her struggles and her previous marriage to Dave Hollis, her dating situation is unknown. Rachel's admirers and followers will appreciate her decision to maintain privacy and wish her well in all aspects of her life as she inspires and motivates others.
We will update you soon as we get new updates about her relationship. Keep following us on our site Leedaily.com.