Fans of the American romantic drama series, Sweet Magnolias, are eagerly waiting for season 4 after the recent release of season 3 on Netflix.
The show revolves around lifelong friends in a small Southern town called Serenity, as they support each other through life's challenges with their relationships, families, and careers. With the series being highly acclaimed, it's no surprise that fans are already curious about when the next season will be released.
Let's find out all the information we have so far about the Sweet Magnolias Season 4.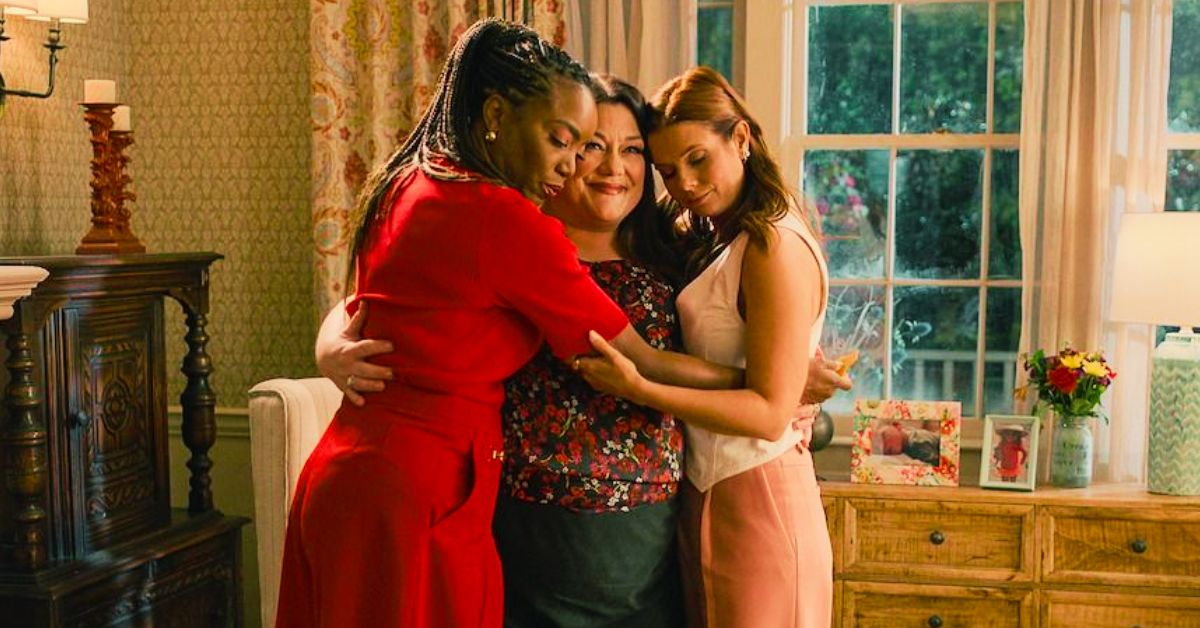 You Won't Be Able to Stop Watching These Addictive Seasons:
Is There an Official Release Date for Sweet Magnolias Season 4?
As of now, there is no official release date for Sweet Magnolias Season 4. The third season was released on Netflix on July 20, 2023. Netflix usually waits to see the viewership numbers before announcing the renewal of a series. Since Sweet Magnolias is well-received, a renewal announcement could come in the coming months.
The first season of Sweet Magnolias premiered in mid-2020, followed by the second season in early 2022. The third season took over 16 months to return. Considering the current Writers' and Actors' strike in Hollywood, we might not expect another season before late 2024. If the series is renewed, it will likely return in early 2025.
| Sweet Magnolias Season 4 Release Date | Expected Timeframe |
| --- | --- |
| Official Release Date | Not Yet Announced |
| Season 3 Release Date | July 20, 2023 |
| Renewal Possibility | High Probability |
| Previous Season Gaps | 16+ months |
| Possible Release Date | Late 2024 to Early 2025 |
Who are the main cast members of Sweet Magnolias?
Season 3 provided a happy ending, but there is more to tell about the characters' lives, so there is a high probability of Season 4 being renewed. The main cast includes JoAnna Garcia Swisher, Brooke Elliott, Heather Headley, Logan Allen, Anneliese Judge, Carson Rowland, Justin Bruening, Chris Klein, and Jamie Lynn Spears.
We'll keep you updated once we receive official details about the release date and renewal of Sweet Magnolias Season 4.
Sweet Magnolias Season 3 is Now streaming:
Season 3. Now streaming.#SweetMagnoliasSeason3 pic.twitter.com/F3BxHKaJry

— Sweet Magnolias (@SweetMagnolias) July 20, 2023
Frequently Asked Questions
Do Annie and Tyler end up together in Sweet Magnolias?
Trevor, the couple's son, is left on Ty's porch by Dee-Dee. Ty gets hurt, so he goes back to Serenity to get physical rehab. Annie works with Ty to help him get better. Ty and Annie get together in the end.
Do Maddie and Cal end up together?
To answer the burning question, yes, Maddie and Cal do end up together in season 3 of Sweet Magnolias. The pair is able to work out their differences and get back to a healthy place because they did some very important and necessary emotional work.
Where is Sweet Magnolias filmed?
Georgia, Covington