Bobby Cox, the American baseball manager, is alive and continues to be a big inspiration in the world of baseball. Despite facing health challenges, he has left behind a remarkable legacy after retiring from his successful career.
Let's find out if Bobby Cox is still alive and when he retired. We'll also learn about his journey in baseball, his health, and the impact he has made on the sport.
Who is Bobby Cox?
Bobby Cox is a famous American baseball player and manager. He was born on May 21, 1941. He made a name for himself as a skilled third baseman while playing for the New York Yankees. But his real greatness came when he became a manager.
He started managing the Atlanta Braves in 1978 and showed fantastic leadership until 1981. After managing the Toronto Blue Jays for a short time, he returned to the Braves in 1986, this time as a general manager. But in 1990, he became the manager again and led the Braves to become a powerhouse team.
Under his guidance, the Braves achieved many successes, including six seasons with 100 or more wins. Bobby Cox's amazing achievements earned him a spot in the National Baseball Hall of Fame. He is also famous for getting ejected from games 158 times, a record that no one else has beaten.
One of the most significant highlights of his career was leading the Braves to a World Series championship in 1995, a historic moment for him and the team. Bobby Cox is truly a legend in the world of baseball and has left a lasting impact on the sport.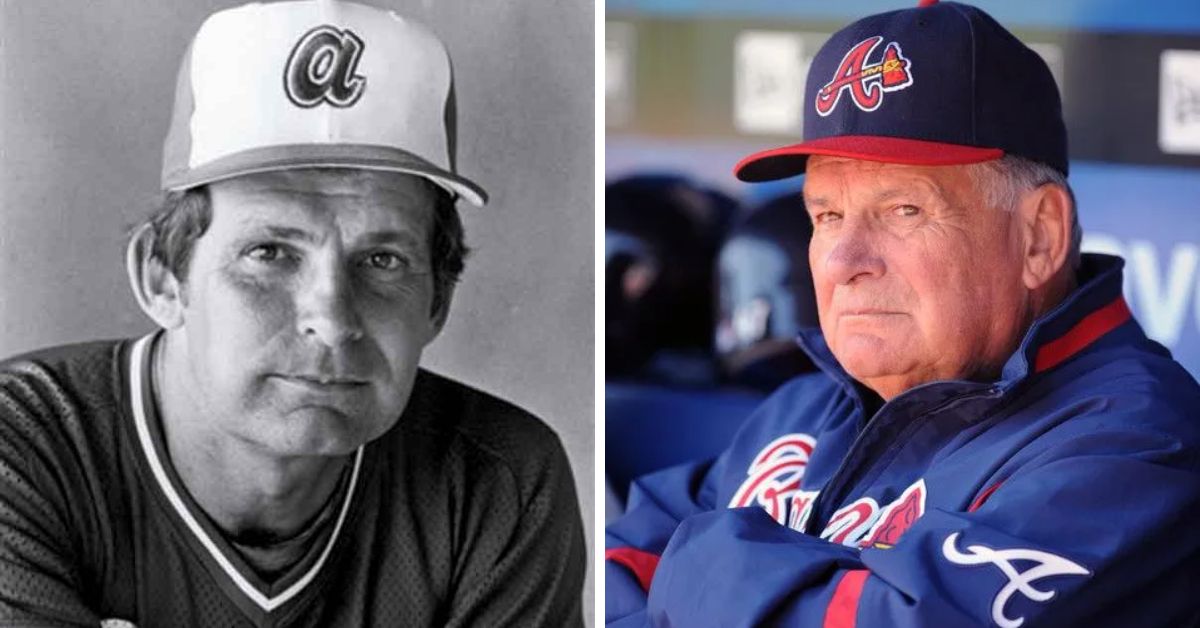 Is Bobby Cox Still Alive?
Yes, Bobby Cox, the famous former manager of the Atlanta Braves, is still alive. On April 1, 2019, he had a stroke and had to go to the hospital. It worried his fans and the baseball community.
But five months later, on September 2, 2019, he came back to watch the Braves play, and they won 6-3, which was a happy and inspiring moment for everyone.
The stroke affected his right arm, so he uses a sling for support. But he is strong and loves the game of baseball, so he is still respected and loved by many people in the baseball world.
Check out some other new content we've published:
Bobby Cox's Health Battle
Bobby Cox, who used to be the manager of the Atlanta Braves, has been having health problems. On April 1, 2019, he went to the Braves' home opening day celebrations and then had a stroke, which put him in the hospital. Even though his health was bad, Cox's drive and love for baseball were still clear.
After the stroke, Bobby Cox's right arm became paralyzed, so he had to use a sling to hold it. Even though he couldn't play because of this, he continued to love the sport and support the Braves. In September 2019, he went to SunTrust Park for a special event to watch the Braves play against the Toronto Blue Jays. He was there when his team won.
Cox's strength and determination continue to be an example for both players and fans. Even though the stroke was hard on him, he has never stopped caring about baseball and the Atlanta Braves.
His services to baseball have left an indelible mark, and people in the baseball community still hold him in high regard and respect. As fans, we hope and support Bobby Cox on his health journey, which he is taking with courage and drive.
When did Bobby Cox retire?
Bobby Cox retired from managing at the end of the 2010 baseball season. He had been a manager for an impressive 29 seasons in Major League Baseball. After this long and successful career, he decided to step away from the day-to-day responsibilities of leading a team on the field.
During his time as a manager, Cox achieved a remarkable total of 2,504 wins, making him the fourth-winningest manager of all time. His most significant accomplishments were with the Atlanta Braves, where he served as the team's skipper for two separate periods.
With the Braves, Cox led the team to an amazing 14 consecutive division titles from 1991 to 2005, showing his exceptional leadership and strategic skills. He retired as the manager with the most wins in Braves history, leaving a lasting legacy in the sport.
Even though Cox retired, his impact on baseball and the players he coached continues to be felt. He is remembered as an esteemed leader and mentor to many players, coaches, and fans. His contributions to the sport will be cherished and celebrated for many years to come.