Jacob Elordi is one of the most well-known heartthrobs in the world because of his shows on Netflix and, of course, Euphoria, so it's no surprise that he has a rather star-studded dating past.
Jacob has dated his Kissing Booth co-star Joey King and his Euphoria co-star Zendaya, and he's currently linked to influencer Olivia Jade.
But in 2023, who is Jacob Elordi dating? Here's his dating history, from his current partner to his previous relationships…
Jacob Elordi and Olivia Jade Giannulli
Just weeks after his breakup with Kaia Gerber, in December 2021, Jacob Elordi was linked to YouTuber Olivia Jade Giannulli after the two were seen having a stroll together in Los Angeles.
According to People, Jacob is reportedly 'casually dating' the daughter of actress Lori Loughlin and fashion designer Mossimo Giannulli. Ever the star, Jacob has not commented on his most recent relationship.
Jacob Elordi and Kaia Gerber
Jacob Elordi and Kaia Gerber started dating rumors in September 2020 after they were seen holding hands after a dinner date at Nobu in Malibu, just months after she divorced Pete Davidson.
They made their Instagram debut the following month when they posted photos of themselves costumed as Elvis and Priscilla Presley for their couple's Halloween costume.
They subsequently vacationed in Mexico with Kaia's famous parents, Cindy Crawford and Rande Gerber. However, the couple parted in November 2021, soon after marking one year together, although they are claimed to be amicable.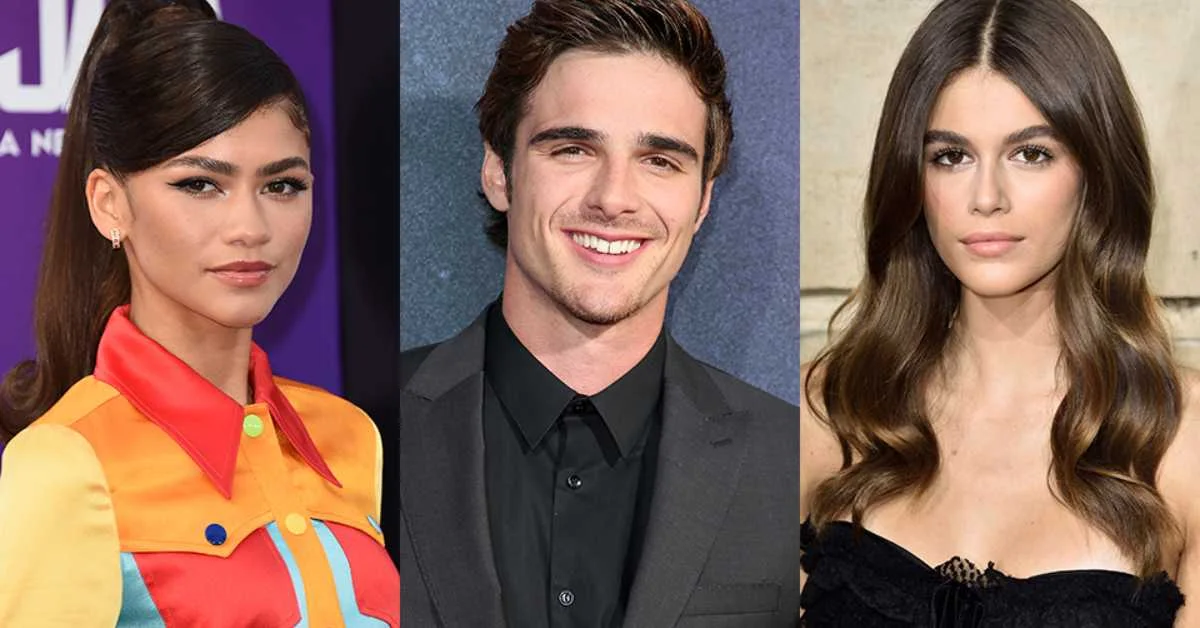 Jacob Elordi and Zendaya
Jacob and Zendaya became romantically involved in August 2019 after appearing in the film Euphoria. The actresses were photographed on vacation together after appearing in the backdrop of a tourist's Instagram post, with the Malcolm and Marie actress subsequently saying it was a "family vacation."
They've been photographed getting cozy on a number of date nights since, and Zendaya even referred to Jacob as her "best friend" when presenting him with an award at the American Australian Association Arts Awards in New York in January 2020.
Although they never announced they were dating, their relationship appeared to have ended in 2020 when Jacob began seeing Kaia in the summer of last year.
You may also see which other couples are still together and making long-term commitments to one another:
Jacob Elordi and Joey King
In 2017, Jacob and Joey got to know each other for the first time when they were filming The Kissing Booth, a blockbuster Netflix movie.
When it was revealed that the pair had broken up in February 2019 and both deleted references to the other from their Instagram accounts, they appeared closer than ever.
They subsequently had to film The Kissing Booth 2, released in July 2020, in which they portrayed on-screen lovers, Elle Evans and Noah Flynn, making the situation much more unpleasant.
The Kissing Booth 3, the third installment of the film, is slated to be released in August 2021, but we're sure they're accustomed to working together by this point!