The question of whether Kaitlyn and Jason's love story took an unexpected turn is still being talked about and guessed at. Fans and followers are wondering if the couple, who used to be inseparable, has chosen to split up. As social media hints and cryptic messages about their relationship status come to light, interest grows.
Kaitlyn and Jason used to seem like they would never break up, but now there are reports that they have. The world is waiting for answers because it cares about their journey and wants to know what's behind their recent silence.
Did Kaitlyn and Jason Break Up?
Jason Tartick and Kaitlyn Bristowe have ended their relationship. The couple, who were formerly engaged, announced their breakup on Instagram on Sunday after spending more than four years together.
Jason Tartick shared a post on Instagram: "After sharing the news with family and close friends first, and taking the time to properly process it ourselves,…
View this post on Instagram

Jason and Kaitlyn first connected during an episode of Kaitlyn's podcast, "Off the Vine." Only two months had passed since the former "Bachelorette" and her ex-fiance, Shawn Booth, called it quits on their three-year engagement before they confirmed their relationship. In the end, the pair decided to call it quits in August 2023.
Bristowe posted her first selfie without any makeup on her Instagram Story with the caption, "See you soon ❤️bye for now."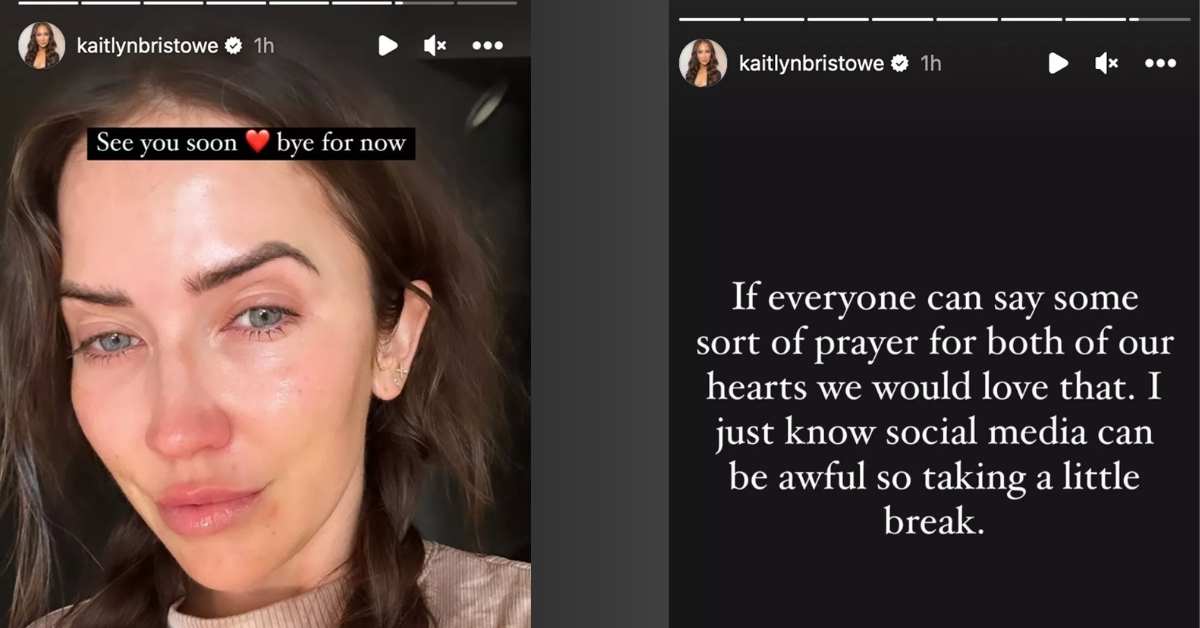 After that, she added the following white text over another Instagram Story image: "If everyone can say some sort of prayer for both of our hearts we would love that. I just know social media can be awful so taking a little break."
Here you can also check more celebrities' relationship issues:
Why did Kaitlyn Bristowe and Jason Tartick break up?
The 34-year-old New Yorker and the 38-year-old Canadian who met in 2018 during her "Off the Vine" podcast announced their engagement on Instagram. The pair asks that their supporters "say some sort of prayer for both of our hearts" as they "go through our individual journeys to heal."
Kaitlyn Bristowe shared a post on Instagram:
View this post on Instagram
Despite never having had children, the Nashville-based couple said they will share custody of their two Golden Retrievers, Ramen, and Pinot, who,"Continuing our friendship is incredibly important to both of us. We feel grateful to be ending our engagement with love and respect for each other" Kaitlyn and Jason stated.
The statement read,
"It's heartbreaking and sad to say goodbye, but our care and admiration for one another will never die. We are beyond thankful for the memories made together, and for your support of us and the boys throughout the years. Moving forward we will always have that level of support for each other. We don't know what the future holds so please try to hold space for us in your hearts."