Grantchester season 8 just started on PBS a little while ago, and guess what else? They're already getting ready for season 9. But here's the exciting part: the ninth season is going to have some big changes that might make fans feel a bit emotional.
Today, Masterpiece, told everyone that Tom Brittney, who has been playing the main character Will Davenport, the person who solves crimes, since 2019, is going to leave the show after season 9.
He wants to try other things. We don't know yet how much we'll see him in the new season, but guess what? They're bringing in Rishi Nair to be the new main character.
In a statement, Brittney stated, "I've had the most incredible time playing Will Davenport for the last five years," "I got to solve crimes with my best friend, and work with the best cast and crew I could ever ask for. I'll miss it more than anything. But it's time for the baton to be passed, as it once was to me, and I'm so excited for Rishi to join the Grantchester family."

For his part, Nair said, "I'm absolutely thrilled to be joining Grantchester. The welcome and support I've received from everyone has been overwhelming. The success of the show and the reason we are here for a ninth season is a testament to all the people that have previously worked on it. I'm really excited to get started and cannot wait for the Grantchester fans to meet Alphy and to see all that's in store for him."
Here is all the information we currently have regarding the next season.
Add These Seasons to Your Watchlist:
Grantchester Season 9 Shooting Begins
Along with the news that Brittney would be leaving the show, Masterpiece also said that the 9th season has started shooting. They also gave fans their first look at Rishi Nair getting ready for his new part. It looks like he was at a script reading with co-star Robson Green.
This information was taken from Masterpiece Instagram post. Check out the post below:
View this post on Instagram
No dates have been set yet for when the new season will start, but since it seems to be following its usual pattern, we might see more of the Cambridgeshire detectives in the middle of 2024.
Grantchester Season 9 Synopsis
The new synopsis for season nine gives some interesting hints about what will happen in the next episode, including hints that Brittney might leave the show in the middle of the season. Read about the whole story below.
It's 1961 and life is good for Will and Geordie. The families are always together, from Sunday lunches to planning summer holidays and with honorary grandparents Mrs. C and Jack, and adopted uncles Daniel and Leonard, it's one big happy family! But when Will is approached with a life changing offer, can he leave Grantchester, and Geordie behind?

As Geordie struggles with personal loss and ever-growing family conflict between Cathy and teenage daughter, Esme he has no one to turn to. But when he arrests an intruder breaking into the Vicarage, he may find his days of working with a Vicar are not over.

Reverend Alphy Kotteram has an instinctive distrust for authority and absolutely no desire to get involved in murder investigations. But Alphy and Geordie will discover they have a lot more in common than they first think, and Alphy will find that in Grantchester, murder is never far away.

From deadly circuses, abandoned babies, and hostile historians to vanishing valets and murderous satirists. Together, Geordie and Alphy witness first-hand how religion can be corrupted, but also how faith, love and friendship can offer hope – and renewal.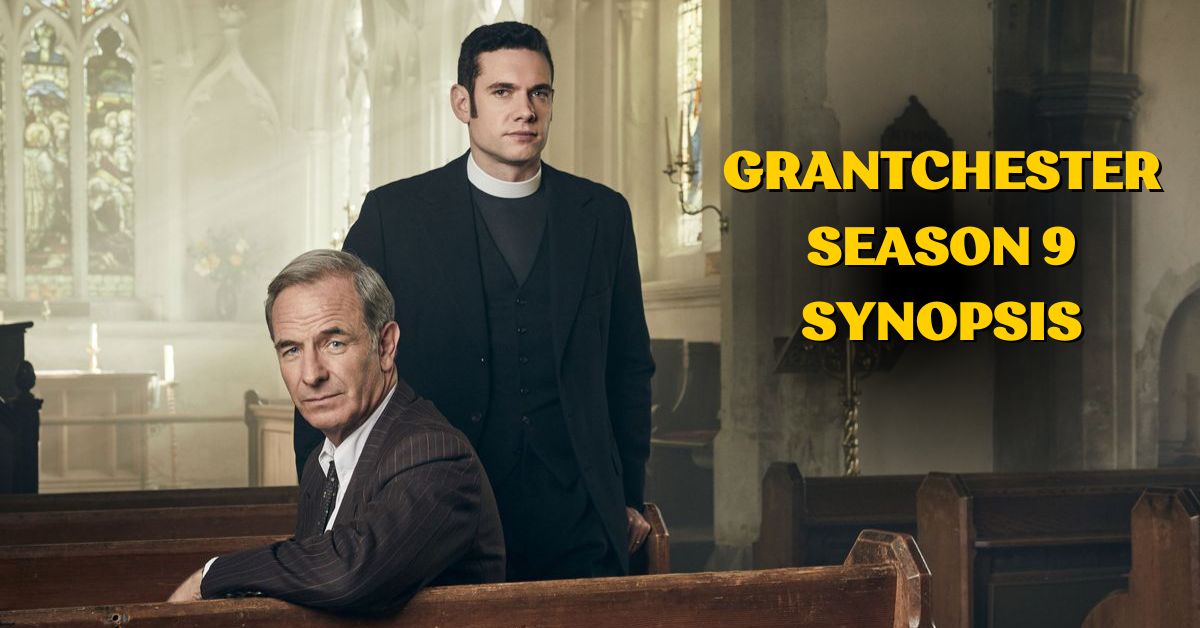 What Book is the Grantchester Series Based on?
The Grantchester Mysteries, a series of six volumes of short stories by James Runcie, offer more vicarly sleuthing if the wait for season nine feels too long to satisfy your hunger.
The books center on the persona of Sidney Chambers, who was also the lead character in the television program Grantchester for the first four seasons (played by James Norton) prior to the appearance of Will Davenport (Tom Brittney). Runcie's father, former Canterbury Archbishop Robert Runcie, served as some of the books' inspiration.
For all the latest updates on upcoming seasons and more, make sure to follow us on Twitter!