Wayne Brady, an American actor, comedian, singer, and TV figure, has been a big part of the entertainment business. Fans and the media alike have also been interested in his personal life.
Over the years, details about his relationships and marriage have been interesting because they show how a well-known person deals with problems and situations.
This article is all about Wayne Brady's ex-wife, why they separated, and whether they have children together. We'll dive into these details to give you a better picture of their relationship.
Take a peek into the previous relationships of these famous personalities:
Who is Wayne Brady Ex-wife?
Mandie Taketa is the ex-wife of Wayne Brady. Mandie is a talented actress, producer, and writer, known for her work in both television and film.
Mandie Taketa gained public recognition not only for her professional accomplishments but also due to her high-profile marriage to Wayne Brady, a renowned actor, comedian, and television personality.
In 2007, she started acting in a movie called "Manband! The Movie." She also helped make the American Music Awards in 2022.
She's going to be in charge of making a TV show for Hulu, as shown on a website called IMDB. The TV show will be about her and her former husband Wayne Brady's combined family.
Mandie and Wayne Brady also have a company where they create things like movies and TV shows together. It's called "A Wayne & Mandie Creative."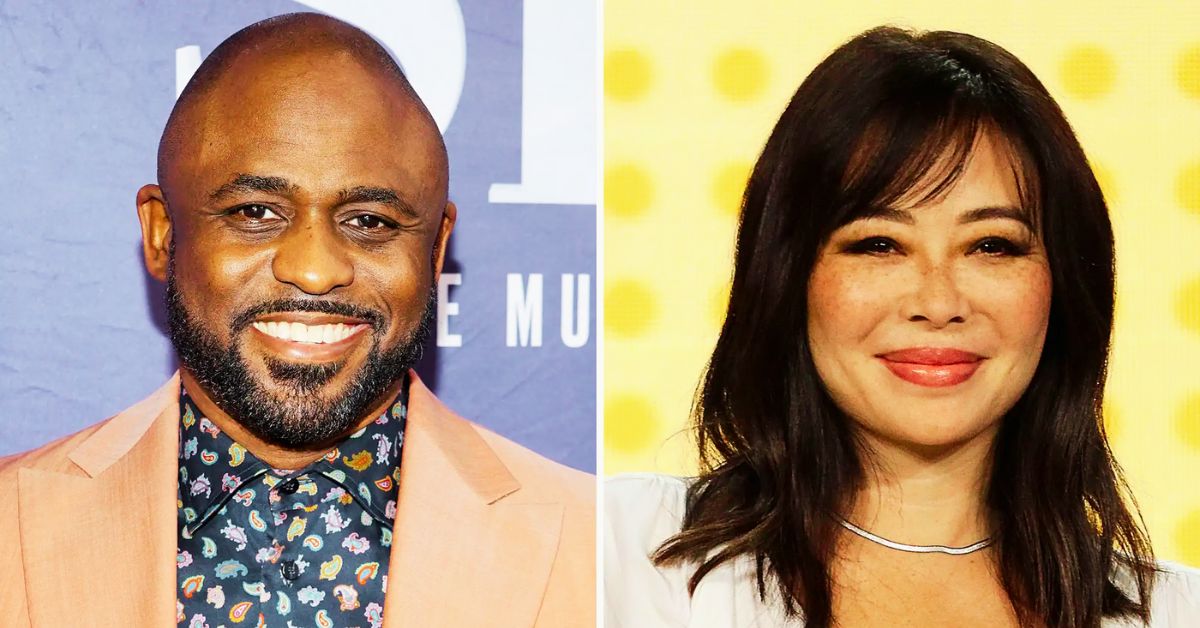 When Did Wayne Brady and Mandie Taketa Decide to Split Up?
Wayne Brady married Mandie Taketa in April 1999, but they broke up in July 2007 because Wayne's work schedule kept getting in the way. But they have stayed close friends since then.
Speaking with Yelp, Wayne said: "You have to establish a work-life balance. I'm a cautionary tale. If you don't pay attention to your home life, what are you working for?:

"Luckily my ex-wife is my best friend in the world, and we have our production company together, but we couldn't remain married because I wasn't tending to the fires at home."
On August 7, 2023, Wayne came out as pansexual in a moving statement.
Wayne said in an interview with People, "I am pansexual. Bisexual — with an open mind! I love all people equally, and now that includes myself."
Wayne said that Mandie was the first person to know about this news and that she was very supportive of the star.
"I just said, 'Great.' As I knew coming out would help him be happier," Mandie told the outlet.
Does Mandie Taketa Have Kids?
Mandie Taketa is a mom to two kids. Back in 2003, Mandie and Wayne became parents to their first child, a daughter named Maile Masako Brady.
After they got divorced, Mandie started a new relationship with her partner, Jason Fordham. Later, Mandie and Jason adopted a baby boy in September 2021, and they named him Sundance-Isamu. But lots of people like to call him Sunny.
View this post on Instagram
In the next month, Wayne said he was helping take care of Sunny with Mandie and Jason. He even calls Sunny part of his family.
On an Instagram picture of Wayne holding Sunny, he said: "Hey everyone, meet Sunny! I already love this little guy."

"They say it takes a village to raise a child and they're right! The village of @mandietaketa, myself, and @jasonmichaelfordham raised @theofficialmailebrady."

"All children will know is love if that's what you show them. I'm honored to be in his life as his 'Duncle' and I love Mandi and Jason for including me in their journey."
Stay connected with us on Twitter to get the latest updates on celebrity news.