Megan Thee Stallion appeared against Tory Lanez in a Los Angeles courtroom on Tuesday, August 8. During a party at Kylie Jenner's Hollywood Hills home, the former accused her fellow musician of shooting at her foot. The WAP singer described what transpired on the day of the tragedy in a moving testimony.
Megan Thee Stallion, actual name Megan Pete, testified in Tory Lanez's assault trial on the second day. Lanez was accused in October 2020 of carrying a loaded semi-automatic firearm, having an unregistered pistol in a vehicle, and "assaulting a female friend."
Tory Lanez, real name Daystar Peterson, has entered a not-guilty plea.
Why Did Tory Lanez Shoot at Megan Thee Stallion?
Megan Thee Stallion stated on Tuesday, August 8 that the incident occurred following a dispute at Kylie Jenner's house. The former stated that she wanted to leave the event, but Lanez refused. Megan stated that he "had an attitude," and as the two got into their luxury SUV, Lanez instructed her to "stop lying to your friend, Kelsey Harris." Harris is a former assistant and friend of Megan Thee Stallion.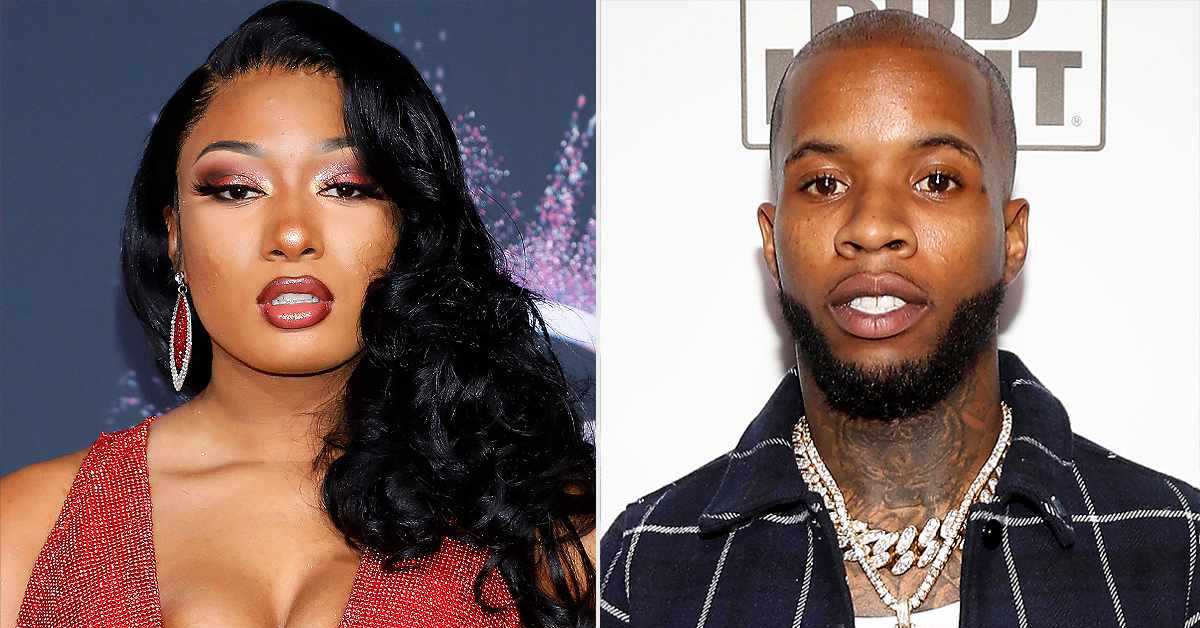 Tory Lanez apparently wanted Megan to reveal their relationship to Kelsey Harris, but Megan refused. Megan explained that she was aware of Harris' "crush" on Lanez and hence declined to participate. Megan testified about Harris as follows:
I didn't want her to know that I had dealt with him in any kind of way. So he knew I didn't want her to know that. I didn't want anybody to know…
View this post on Instagram
The two allegedly got into a furious argument regarding their professions, during which they disparaged each other. Megan Thee Stallion clarified:
Tory was basically telling me I wasn't s**t, and I said, 'actually you ain't s**t. This is where you at in your career. This is where you at with your music.' And I feel like that really rubbed him in the wrong way. He kept yelling and cursing.
After Megan Thee Stallion started to leave the car, Tory Lanez allegedly opened fire, ultimately landing five rounds in her foot. Meanwhile, he kept shouting, "Dance, b***h."
You must check out some other articles we have provided to you below:
Megan Thee Stallion Says in Court, "I Wish He Would've Just Shot and Killed Me."
Megan said in court that she was astonished, afraid, and couldn't believe Lanez was shooting at her. She wept as she said:
"I wish he would've just shot and killed me if I knew I was going to have to go through this torture."
Lanez began "apologizing" for his acts and pleading with her not to alert authorities, according to the 27-year-old. He allegedly offered her a million dollars in exchange for her silence because he claimed to be on probation for a weapon-related charge.
The Grammy winner went on to tell that she lied to police about cutting her foot on glass since it was "the height of police brutality and George Floyd." She expressed concern that law police would "shoot first and ask questions later."
View this post on Instagram
Megan also stated during her testimony that she was finding it difficult to express herself in court because the trial was turning about who she was intimate with. She stated in court:
This whole story was about who I'm having s*x with, and I don't understand why that matters… it's disgusting at this point. How can I share my body with somebody who could shoot me.
Tory Lanez may spend more than 22 years in prison if convicted. The trial is still ongoing.