Will Levis (pronounced LEV-is) is an American football quarterback who is currently playing for the Tennessee Titans in the National Football League (NFL). He was born on June 27, 1999, in Newton, Massachusetts, and grew up in Madison, Connecticut. He went to Xavier High School in Middletown, Connecticut, where he made a name for himself in high school football.
Levis accomplished incredible things during his senior year at Xavier High School, setting new records for passing touchdowns and passing yards. He set school records with 27 passing touchdowns and 2,793 yards of total passing yardage. These accomplishments demonstrated his talent as a quarterback, attracting the interest of collegiate football programs.
Levis earned a scholarship to Penn State University to pursue his football career after his outstanding high school exploits. His commitment to Penn State reflected his dedication and abilities on the field.
Following his high school success, Levis moved on to the collegiate ranks, where he contributed to Penn State and, later, Kentucky. His college football career prepared him for a huge milestone: being taken in the second round of the 2023 NFL Draft by the Tennessee Titans.
This accomplishment marked his entrée into the professional football arena, confirming his position as the Titans' quarterback. Levis' journey from high school to NFL highlights his passion, talent, and determination as he continues to make his imprint in the world of American football. To know more details relating to Will Levis' injury update, you need to scroll down the post.
Will Levis Injury Update
The Tennessee Titans suffered health problems during joint practices with the Minnesota Vikings. Treylon Burks, the team's second-year wide receiver, had an LCL sprain, which kept him out for many weeks. Furthermore, rookie quarterback Will Levis left practice early due to an unspecified lower-body issue.
Coach Mike Vrabel did not elaborate on Levis' status, but he did voice concern about his availability for the upcoming preseason game. Levis completed 9 of 14 passes for 85 yards with an interception in the previous game against the Chicago Bears while facing four sacks.
His absence may allow Malik Willis to improve in the backup quarterback competition. With Ryan Tannehill as the starter and Levis' status unknown, the Titans may consider options such as playing Willis throughout the game or perhaps signing another quarterback before the game. The circumstance highlights the team's quarterback depth and the significance of preseason injuries.
What Happened to Will Levis?
The Tennessee Titans encountered a string of health problems while working out with the Minnesota Vikings in advance of their Week 2 preseason game. Will Levis, a rookie quarterback, was one of them who had to leave practice early due to an injury worry. Regrettably, there is still little information available about the precise nature of Levis' injuries.
Although he refrained from going into detail, Titans head coach Mike Vrabel noted that it is doubtful whether Levis will be available for the upcoming preseason game.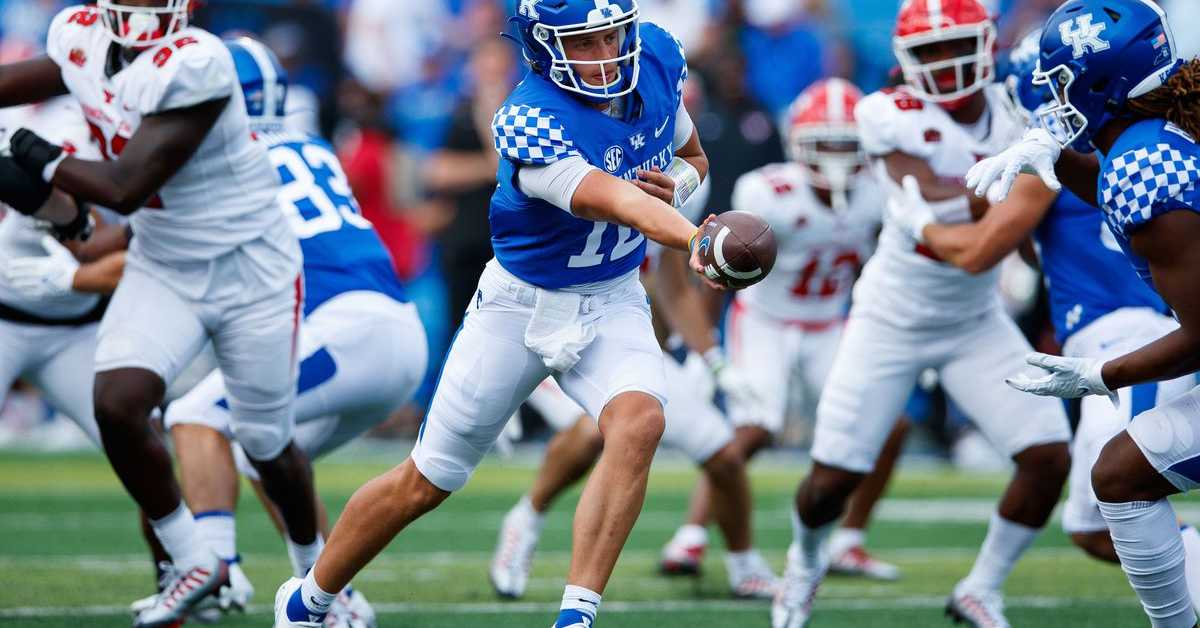 The likely absence of Levis presents Malik Willis, a second-year quarterback, with an opportunity to solidify his place in the fight for the backup quarterback. Ryan Tannehill, Levis, and Willis make up the Titans' quarterback roster, therefore the injury to Levis casts doubt on the team's strategy.
Take a look at the tweet that we have provided to you below:
Sauce Gardner tweeted this after Will Levis didn't get drafted in the first round ✊

(via @iamSauceGardner) pic.twitter.com/eMurDHSbIn

— NFL on ESPN (@ESPNNFL) April 28, 2023
The question of whether Willis may possibly play the full game or whether the Titans might consider signing another quarterback before the upcoming game arises given that Tannehill didn't take part in preseason games the prior season.
This circumstance emphasizes the value of retaining quarterback depth and the unpredictable nature of injuries during important preseason practices. The Titans' quarterback plan going forward will be heavily influenced by the state of Will Levis' injury as they continue to face these difficulties.
Only managed hockey report on Will Levis so far:

Injury is lower body. #Titans.

— Paul Kuharsky (@PaulKuharskyNFL) August 17, 2023
You can also read out which other sports players had injuries during the play:
Will Levis Leave the Titans' Practice Early Due to an Injury
Mike Vrabel, the head coach of the Titans, has formally acknowledged that the training staff's assessment was spurred by Will Levis' injury. There are few details concerning the ailment, with only public awareness indicating that it is a "lower body" problem.
Levis' participation in the Titans' upcoming second preseason game against the Minnesota Vikings is still up in the air because Vrabel is unsure of how quickly he will heal.
The Titans' choice of a season-long backup quarterback for starter quarterback Ryan Tannehill will be impacted by Levis' injury. Currently, Will Levis is vying for this position against Malik Willis, a third-round pick for 2022.
Check out the Chris Mortensen tweet that we have listed below:
Will Levis' left toe that caused him to miss two games last year was "problematic " for one team that considered him.
Levis says the "toe has healed" and good to go.
Another team believes Levis could manage it but thought surgery would need discussion after season.
Levis…

— Chris Mortensen (@mortreport) April 28, 2023
Willis started three games for the Titans in his first season, losing two of them. The injury to Tannehill led to his addition to the starting lineup. Willis has maintained his position as the team's backup quarterback throughout training camp.
The results of Levis' injury and subsequent recuperation will probably have an impact on how the team decides to set up its quarterback lineup and backup plan for the upcoming season.
This circumstance emphasizes how crucial it is for quarterbacks to have depth and be prepared for any last-minute difficulties during preseason and regular season games. Stay in the game! Follow us on Twitter for the inside scoop on your favorite sports stars.