Miley Cyrus served as maid of honor during her mother's wedding. Miley Cyrus, 30, may have a new single on the way, but she was completely focused on her mother this weekend.
Leticia "Tish" Cyrus, 56, married Australian actor Dominic Purcell, 53, in a small wedding in Malibu on Saturday, August 19, with her second-eldest daughter serving as maid of honor.
Miley attended the wedding together with her half-siblings, Brandi, 36, and Trace, 34, according to images obtained by JustJared, which you can see here.
The guys donned white button-up shirts to match the groom, while the bridesmaids wore icy blue dresses for the exquisite wedding. In the pictures, Miley can be seen wearing a dress that is asymmetrical and has a slit running up the right side of the skirt.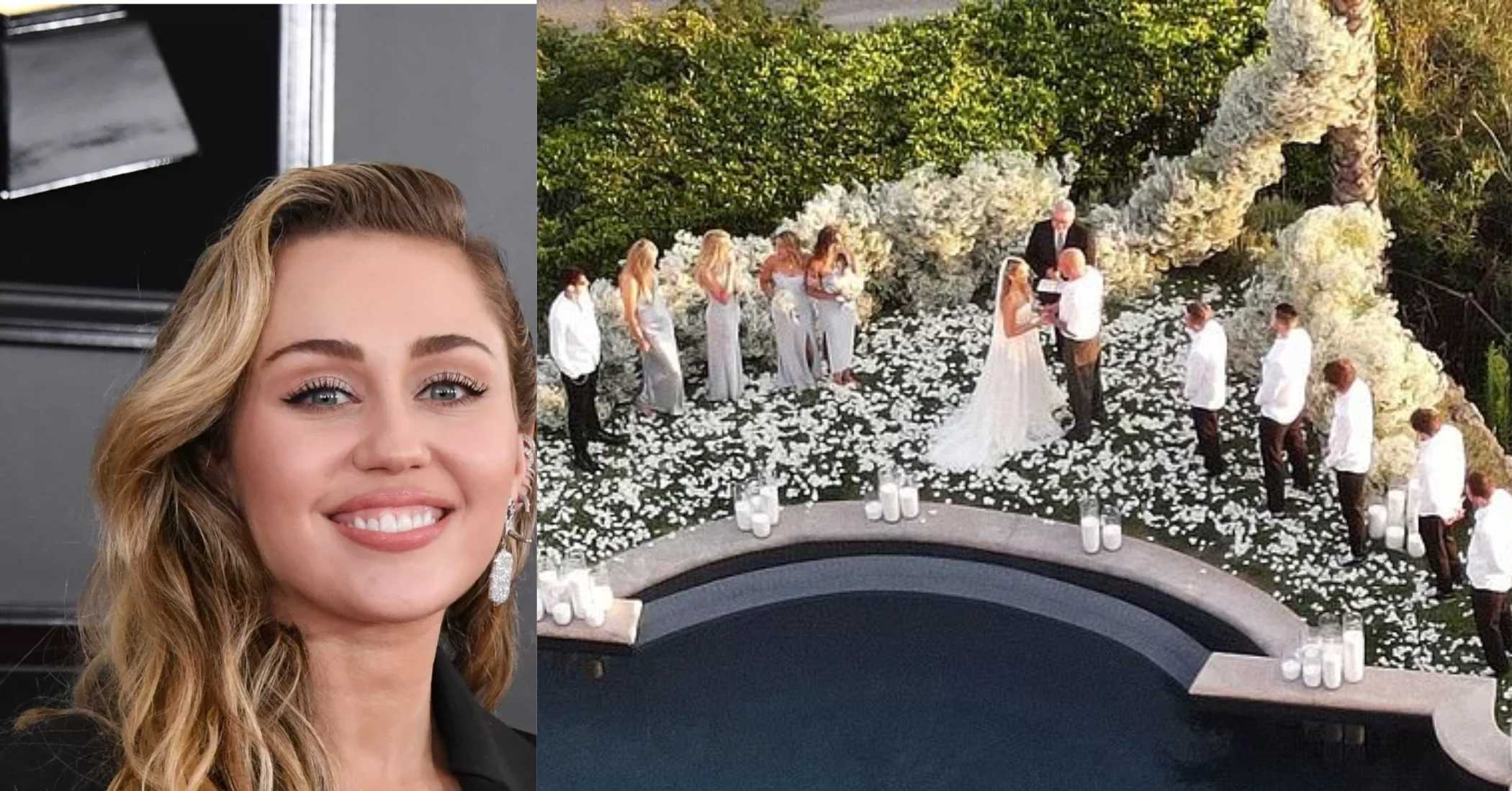 Tish previously shared a relationship with Purcell after spending 23 years with Billy Ray Cyrus, 61. Trace and Brandi were her children, although Billy Ray had previously adopted both of them before they started dating.
We covered top hot articles related to Miley Cyrus. Visit the links below to read more:
Christopher Cyrus, 31, a child from the "Achy Breaky Heart" singer's previous relationship, now has Tish as his stepmother. Tish gave birth to Miley as well as Braison, 29, and Noah Cyrus, 23, while they were dating. Following their separation in 2020, Tish filed for divorce in 2022.
Only four months before the wedding this weekend, Tish made her engagement to Purcell public. The music manager flaunted her gorgeous rectangular engagement diamond in a slideshow she posted to Instagram. Along with a red heart emoji, her caption said, "A thousand times…. YES  @dominicpurcell."
View this post on Instagram
In November 2022, she and Purcell made their relationship public. Tish uploaded a picture of the Prison Break actor being hugged by the pool to her Instagram Story. She posted a picture of Purcell to her profile a month later, captioning it, "Headed into the New Year HAPPY @dominicpurcell wishing everyone a safe and magical New Years Eve!"
Greetings to the delighted couple!