Nestled within the Venetian Lagoon, the enchanting island of Murano beckons travelers with its rich history of glassmaking and picturesque charm. Known as the "Glass Island," Murano has earned international renown for its exquisite glass artistry, making it a must-visit destination for those exploring Venice. In this article, we will embark on a virtual journey to discover the top attractions and recommended Murano and Burano Tours that make a day in Murano an unforgettable experience.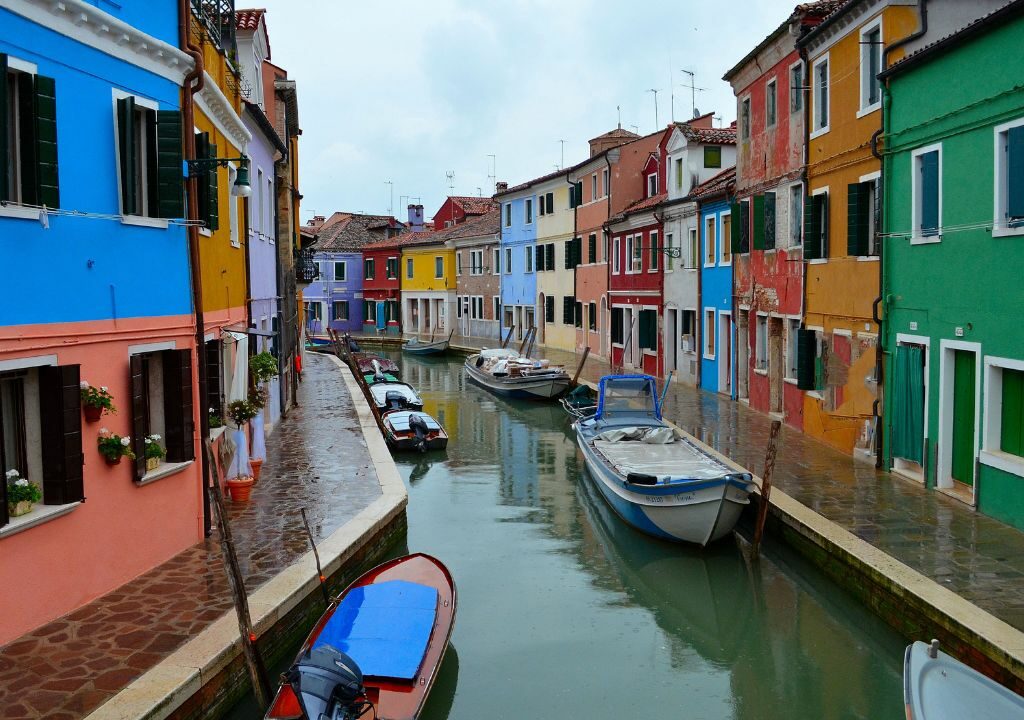 The Glassmaking Legacy of Murano
Murano's rise to fame is intertwined with its glassmaking legacy, a tradition that spans over a millennium. The art of glassmaking in Murano began in the 13th century when glassmakers were relocated to the island to reduce the risk of fire in Venice's wooden buildings.
Over the years, Murano glass has evolved into an art form, characterized by its unparalleled craftsmanship, innovation, and beauty. Skilled artisans, often passing down their techniques through generations, have kept this heritage alive, ensuring that every piece of Murano glass is a work of art.
Must-See Attractions on Murano
Glass Factories and Workshops
A visit to Murano is incomplete without exploring its glass factories and workshops. Witness master glassblowers in action, crafting intricate glass sculptures, chandeliers, and decorative pieces. Several renowned glass factories offer guided tours, providing visitors with a behind-the-scenes look at the mesmerizing process of transforming molten glass into exquisite art.
Museums
Murano boasts several museums dedicated to preserving and showcasing its glassmaking heritage. The Glass Museum (Museo del Vetro) houses a vast collection of historical and contemporary glass pieces, shedding light on the evolution of Murano glass through the ages. Visitors can admire delicate glassware, ornate mirrors, and ancient artifacts, gaining a deeper appreciation for the art form.
Historic Sites and Canals
Beyond its glassmaking prowess, Murano exudes a captivating charm with its labyrinthine canals and historic architecture. Stroll along its charming streets, taking in the vibrant colors of the buildings and the intricate lacework adorning the windows. Don't miss the opportunity to visit the island's historic churches, such as the Church of Santa Maria and San Donato, each showcasing remarkable glass mosaics and artistic treasures.
Recommended Tours for Exploring Murano
Group Tours
Group tours offer an excellent way to explore Murano's attractions while benefiting from the expertise of local guides. These tours often include visits to glass factories, museums, and other highlights, providing insightful commentary and context. Travelers can enjoy the camaraderie of fellow tourists while delving into Murano's glassmaking heritage.
Private Tours
For a more personalized experience, private tours allow visitors to tailor their Murano adventure to their preferences. Private guides offer flexibility in terms of itinerary, allowing travelers to spend more time at specific attractions or delve deeper into their areas of interest. This option is ideal for those seeking a customized and intimate exploration of the island.
Self-Guided Tours
Self-guided tours provide independent travelers with the freedom to explore Murano at their own pace. Armed with maps and information, visitors can embark on a self-guided adventure, choosing their preferred attractions and lingering as long as they desire. This option allows for a leisurely exploration of the island's nooks and crannies.
A Sample Itinerary for a Day in Murano
To make the most of your day in Murano, here's a sample itinerary to guide your exploration:
Morning: Start your day with a visit to a glass factory to witness a live glassblowing demonstration. Learn about the art's history and techniques.
Mid-Morning: Explore the Glass Museum to gain insights into the evolution of Murano glass. Admire the exquisite glass artistry on display.
Lunch: Enjoy a traditional Venetian lunch at one of Murano's charming restaurants, savoring local cuisine.
Afternoon: Wander through Murano's streets, stopping at historic sites like the Church of Santa Maria and San Donato. Take in the island's picturesque beauty.
Late Afternoon: Browse the numerous glass shops, where you can purchase authentic Murano glass souvenirs.
Evening: Consider joining a guided photography tour to capture the island's enchanting beauty as the sun sets.
Capturing the Beauty of Murano – Photography Tips
Murano's unique beauty provides a perfect backdrop for photographers seeking captivating shots. Here are some photography tips to help you capture the island's essence:
Golden Hours: The soft, warm light during sunrise and sunset enhances Murano's colors and architecture. Plan your photography outings during these times for stunning results.
Composition: Experiment with framing your shots using the picturesque canals and bridges. The reflections in the water can add depth and intrigue to your photos.
Details Matter: Don't forget to capture the intricate details of Murano's glasswork, whether it's a close-up of a delicate glass sculpture or the intricate patterns on a windowpane.
Practical Tips for Visiting Murano
Getting There
Murano is easily accessible from Venice. Ferries and vaporettos run regularly from Venice's main islands, making it a short and scenic journey to Murano.
Best Times to Visit
To avoid crowds, plan your visit to Murano during the shoulder seasons of spring or early autumn. Weekdays are generally quieter than weekends.
Souvenir Shopping
When purchasing Murano glass souvenirs, ensure they come with an authenticity certificate. This guarantees that you're buying genuine Murano glass crafted on the island.