Deion Sanders is a well-known college football coach who is currently in charge of the rebuilt Colorado Boulder State program. Previously, the famous cornerback revolutionized Jackson State's program.
Sanders had a long NFL career, playing for nine different teams and winning multiple Super Bowls. He is still recognized as one of the all-time great defensive players.
On the other hand, his personal life has always been complex, and the former Ravens defensive back has long struggled to maintain a marriage. Throughout his career, Sanders has been married twice.
Carolyn Chambers was his first wife. They married in 1989 and separated in 1998. Deion Sanders Jr. and Deiondra Sanders are their two children. Deion Sanders married Pilar Biggers in 1999 after his divorce from Carolyn Chambers.
She adopted his surname and became Pilar Sanders. They had been married for 14 years until their divorce was completed in 2013. Shilo Sanders, Shedeur Sanders, and Shelomi Sanders are their three children.
Deion Sanders met Tracey Edmonds, an American businesswoman and media personality, after his second divorce. In this post, we will look at who Deion Sanders' current wife is and whether he is married to Tracey Edmonds. Continue reading to learn more about Tracey's life.
Who is Deion Sanders' Wife Or Girlfriend?
Deion Sanders and Tracey Edmonds have not yet married. He has been dating Tracey Edmonds for 11 years. Tracey Edmonds and Sanders got engaged in 2019. Tracey Edmonds, who has a celebrity ex-wife, is a successful entrepreneur, producer, and TV personality. She has stayed by Deion's side through his surgery and any problems that have arisen.
Deion Sanders shared this lengthy message thanking his girlfriend Tracey Edmonds for being his "ride or die" after recently undergoing foot surgery Roommates, let's pray Coach Prime has a speedy recovery❤️ 🙏🏽 pic.twitter.com/EJsFtk0jCr

— TheShadeRoom (@TheShadeRoom) November 14, 2021
Edmonds and Sanders took the next step in their relationship in February 2019. The Hollywood producer was ecstatic to share their engagement news with fans on social media. She captioned a photo of herself and Sanders smiling. 
Happy Valentine's Day Fam! Sending LOVE to MY LOVE/MY FIANCÉ @deionsanders! God is SO GOOD! We're 8 years in, made it through the storms TOGETHER, and will be spending the rest of our lives TOGETHER!
Edmonds concluded the post with some relationship advice:
To all the couples out there… stay REAL with each other, LISTEN to each other, and MOST of all.. keep LOVE and GOD in your heart. When you do, you can make it through ANY storm! Spread LOVE and JOY on this day!
View this post on Instagram
Prior to falling in love with Deion, she was married to Babyface, an American songwriter. Their 13-year marriage ended in 2005, after which they parted ways.
Edmonds has produced a number of films and television shows, including "College Hill" and the film "Soul Food." In addition to her musical career, Edmonds is active in charity projects and has garnered numerous honors for her efforts.
You can also take a look at other celebrities' wife details we have covered in the below posts:
Where is Deion Sanders' Girlfriend Tracey Edmonds From?
Tracey Edmonds was born in the city of Los Angeles, California, and has lived there her entire life. Deion Sanders and Tracey's romance was also taking place in the city.
Her present employment also keeps her in Los Angeles. As a result, it is assumed that the 56-year-old never left the city. She did, however, leave it once to attend Stanford University for college.
Where Did Deion Sanders and Tracey Edmonds Meet?
Deion Sanders, who has a net worth of $50 million, and Tracey Edmonds reportedly met at a mutual friend's birthday party in 2012. They were introduced to each other at the event, and their relationship began there.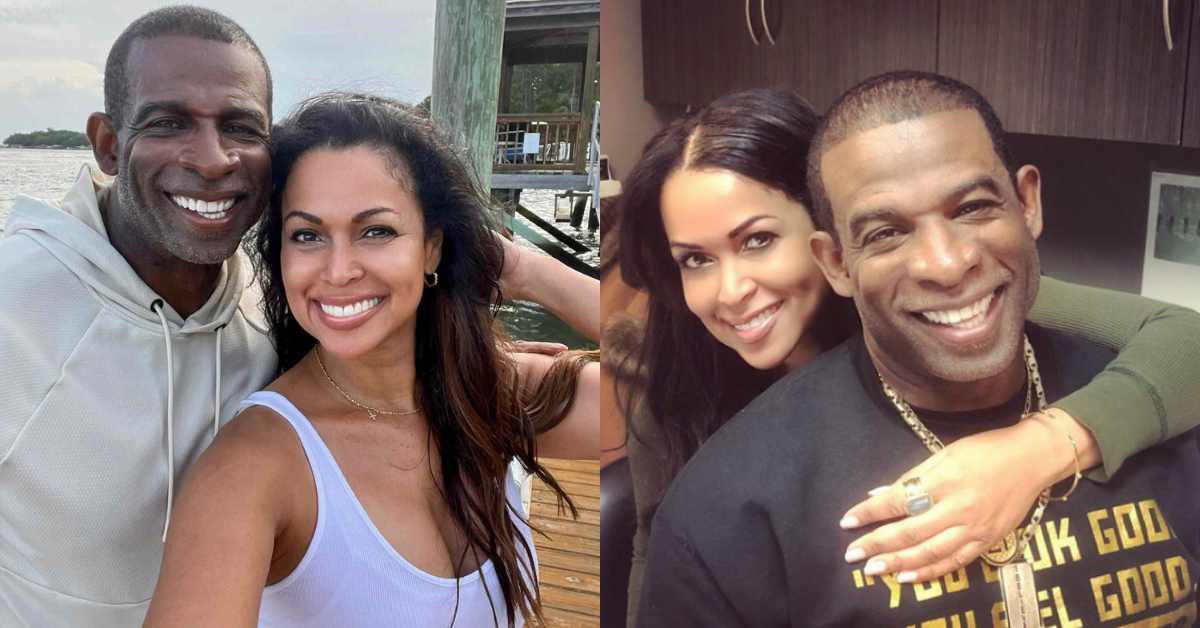 The couple has never been apart since. Tracey is also in attendance at the former NFL defensive back's recent leg amputation. The CEO has placed her company on hold in order to support her partner.
What Does Tracey Edmonds Do for a Living?
Trace Edmonds co-founded the production business Edmonds Entertainment Group Inc., which has produced significant films such as "Soul Food" and television episodes such as "College Hill."
Edmonds has also served as a television host on shows such as "Extra" and "Access Hollywood," where he provided interviews and entertainment news coverage.
Edmonds is a dedicated philanthropist, focusing on activities that benefit children's health and well-being. Her professional background includes production, hosting, entrepreneurial initiatives, and philanthropic work.
Deion Sanders' girlfriend is quite successful and can potentially compete with the former Atlanta Falcons player in terms of net worth. Her net worth is estimated to be in the neighborhood of $60 million.
If you want to get more latest updates related to other stars' personal life including their marriage, divorce, partners, kids, and more follow us on Twitter and check out our latest updates.