Kris Jenner, the famous matriarch of the Kardashian-Jenner family, has made a name for herself in the world of glitz, glamour, and the bright light of the spotlight. Not only has she made a name for herself in business and entertainment, but her love life has also captivated the world.
Kris Jenner's present boyfriend, Corey Gamble, is at the center of this interesting journey. He has become an important part of her life and a source of endless interest from fans and the media. In this article, we go on a journey through time to learn about Kris Jenner and Corey Gamble's unique and interesting relationship. It's a timeline full of love, challenges, and a strong bond that has stayed strong in the face of fame.
Who is Kris Jenner's Boyfriend Corey Gamble?
Kris Jenner is still dating Corey Gamble in 2023, a relationship that began in 2014. Kris Jenner, 66, and Corey Gamble, 41, challenge conventional norms by generating headlines while living harmoniously together despite a 25-year age difference. The pair first met at a party in Ibiza in 2014. Kris Jenner was dealing with her divorce from Caitlyn Jenner at the time, while Corey was establishing himself as a corporate executive and talent manager.
Look at Kris Jenner's recent Instagram post highlighting photos of Corey Gamble-
View this post on Instagram
Kris Jenner and Corey Gamble's Relationship Begins
Kris and Corey first met at an Ibiza party in 2014. Kris was in the midst of her high-profile divorce from Caitlyn Jenner at the time. Kris Jenner was previously married to Caitlyn Jenner before her relationship with Corey. The divorce was finalized in 2014, making news and enthralling followers all around the world.
Corey, a talent manager, wasn't as well-known as Kris, but he did have industry connections. The duo had an instant connection, and whispers about who Kris Jenner was seeing began to circulate after they were sighted together.
The Couple's Unbreakable Bond
Kris and Corey have been together since 2014, which is a long time in Hollywood. The couple also does not let their 25-year age difference hinder their love. With his skills as a corporate executive and talent manager, Corey Gamble gives more than simply companionship. He's been a rock for Kris Jenner, appearing alongside her in numerous public engagements.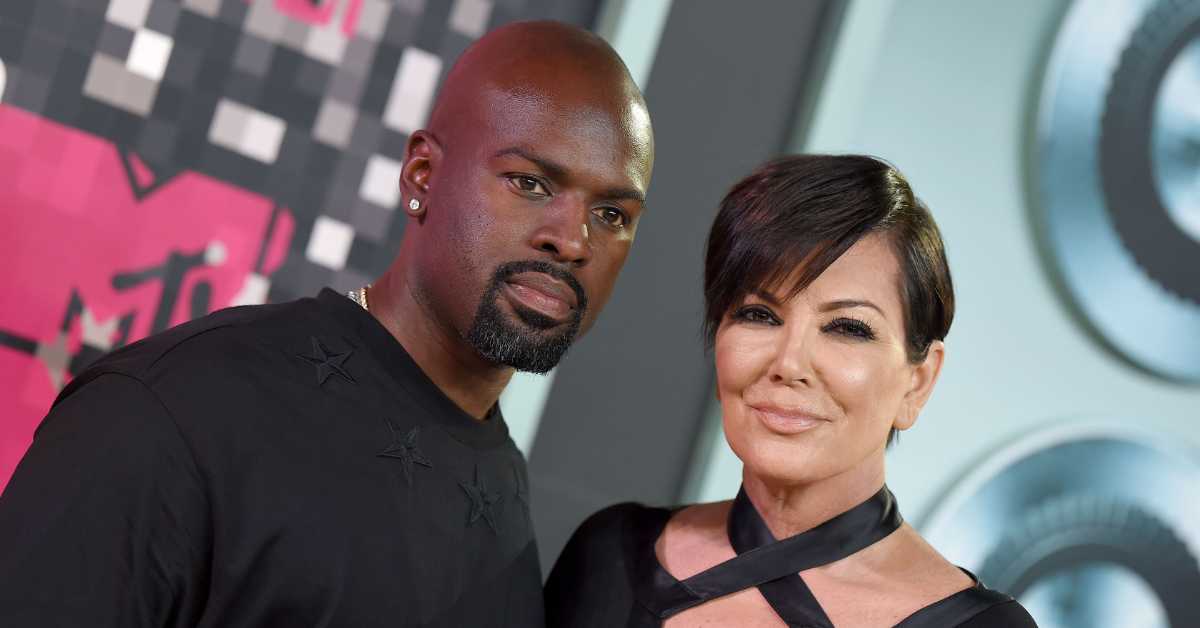 Kris Jenner and Corey Gamble's Relationship Timeline
This couple has weathered many storms and enjoyed countless milestones from 2014 until the present day in 2023. Their most notable appearances include their Met Gala red carpet debut in 2016 and multiple holidays together. Jenner and Gamble met while both were in Ibiza for their mutual friend, fashion designer Riccardo Tisci's, 40th birthday party. Kris Jenner has opened up about her relationship status. More information can be found in the article below.
How Has Their Relationship Survived?
Kris Jenner and Corey Gamble enjoy a strong and long-lasting relationship that has drawn public attention on numerous occasions. They appear to be inseparable when attending family functions or jet-setting throughout the world. The two appear to have a profound understanding and respect for one another. With both of them immersed in the Kardashian/Jenner legacy, they've left an indelible mark.
Stay in the loop about your favorite stars' personal lives! From juicy marriages to divorces, we've got all the scoop. Follow us on Twitter for the hottest updates!