Mortal Kombat 1 Release Date: Earlier this year, Mortal Kombat 1 created a lot of excitement on the internet. It was like Scorpion's fast moves! They told us that the series is starting fresh with a new parallel universe, which means new character designs.
The gameplay also looked new and exciting, especially the tag-and-assist-based Kameo Fighter system. Just recently, at Gamescom on August 22nd, they showed us a new trailer and confirmed more characters for the game.
Since the game is coming out in less than a month, we want to tell you everything we know about Mortal Kombat 1 right here.
Mortal Kombat 1 Release Date
Well, the release date for Mortal Kombat 1 is September 19, 2023, and the developers have confirmed it. We hope there are no delays!
So, there's not much time left before the intense battles begin. If you want to catch up on the long and complex story of the series before the new game arrives, now's the time.
The good news is, Mortal Kombat 1 is the second soft reboot after Mortal Kombat 9. That means it could be a good starting point for folks who are new to the gory fighting game series. If that sounds like something you'd enjoy, it might be a good idea to pre-order the game.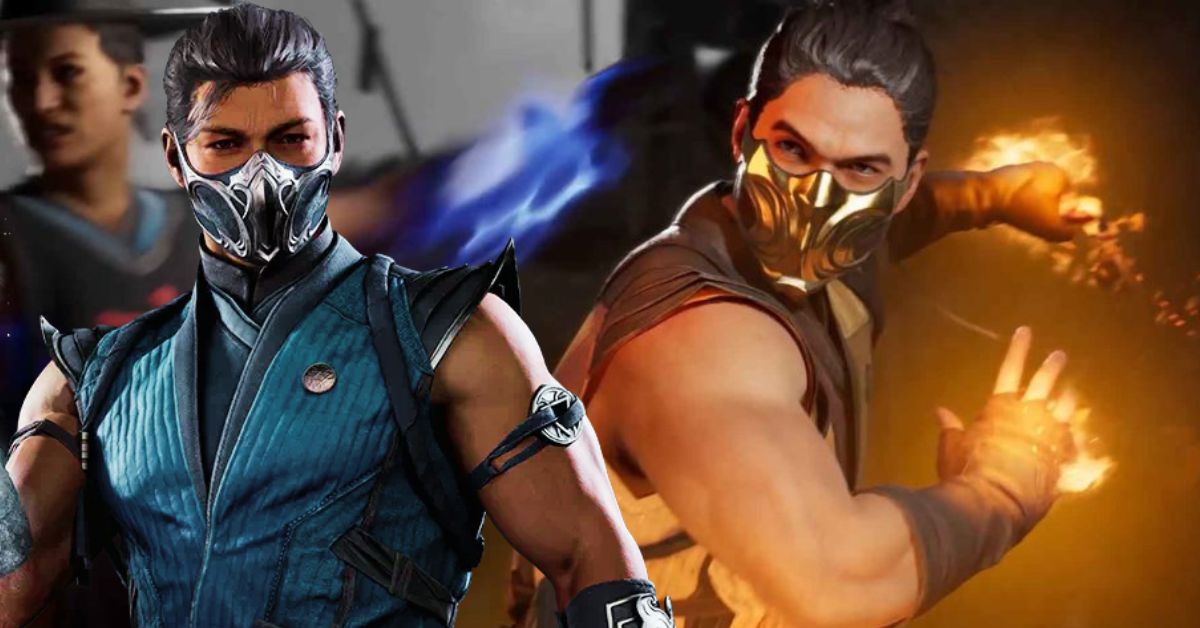 Check out some other exciting content we've published:
Can I pre-order Mortal Kombat 1?
Absolutely! You can pre-order Mortal Kombat 1 from retailers like GAME. Now, there are a few different versions of the game you should know about before you pre-order. Here they are:
Pre-order Mortal Kombat 1 Standard Edition
You can pre-order the Standard Edition physically for these platforms:
PS5 for £59.99
Xbox Series X
Nintendo Switch for £54.99
You can also pre-order digitally on PS5, Xbox Series X/S, Nintendo Switch, and PC (Epic Games Store and Steam). This option will be available as soon as the game page goes live on each store.
All pre-orders of the game include the exclusive playable character Shang Tsung.
Pre-ordering any version on Xbox Series X/S or PS5 gives you access to the Mortal Kombat 1 beta, set to go live sometime in August 2023.
Pre-order Mortal Kombat 1 Premium Edition
Mortal Kombat 1's Premium Edition can be pre-ordered for £84.99 on PS5 and £84.99 on Xbox Series X from GAME.
Strangely, it looks like you can't pre-order the Premium Edition on Nintendo Switch yet; you'll have to do it on the eShop instead.
The game's Premium Edition has everything in the Standard Edition (the base game plus Shang Tsung) and more:
Kombat Pack
A Jean-Claude Van Damme skin for Johnny Cage
Six new playable characters being added post-launch (get one week of early access)
Five new Kameo Fighters being added post-launch (get one week of early access)
Early Access (14th September 2023)
1,250 Dragon Krystals (in-game currency)
You can also pre-order the game online on all platforms, including PC, when the game page goes live on their stores.
Pre-order Mortal Kombat 1 Kollector's Edition
The Kollector's Edition can only be pre-ordered on PS5 and Xbox Series X for £239.99 through GAME.
It includes everything in the Premium Edition plus additional items like:
A 16.5 inch Liu Kang sculpture designed by COARSE
Three exclusive art prints
A steel case (and bigger fancy box to store it all in)
Extra 1,450 Dragon Krystals (2,700 in total)
Which Consoles and Platforms Can Play Mortal Kombat 1?
Mortal Kombat 1 is available for PS5, Xbox Series X/S, PC (via Epic Games Store and Steam), and Nintendo Switch. Unfortunately, if you have a PS4 or Xbox One, you won't be able to play this latest soft reboot of Mortal Kombat 1.
It's noteworthy that the game is launching on Nintendo Switch but not on the PS4/Xbox One, despite the hardware differences between these consoles.
NetherRealm Studios, Warner Bros. Games, and the development teams have made this decision to focus on current-gen machines, with NetherRealm handling the PS5 and Xbox Series X/S versions, QLOC working on the PC port, and Shiver Entertainment & Saber Interactive taking care of the Switch version.
Is There a Trailer for Mortal Kombat 1?
Yes, there are several trailers for Mortal Kombat 1 right now, but we'll show you the newest one from Gamescom.
The new trailer for 'MORTAL KOMBAT 1' has been released.

Releasing on September 19. pic.twitter.com/P1fJBpbhTq

— DiscussingFilm (@DiscussingFilm) August 22, 2023
Follow us on Twitter to stay updated on all things Mortal Kombat 1!