Lindsay Davenport, the former professional tennis sensation, scored numerous victories on the tennis court. However, her biggest win was off the court when she met and married Jon Leach, a former tennis pro known for his expertise in doubles.
This article delves into the enchanting love story between Lindsay Davenport and Jon Leach, their accomplishments in tennis, and their fulfilling family life.
Lindsay Davenport and Jon Leach's Meeting: The Love Story
Jon Leach's love story with Lindsay Davenport is both heartwarming and serendipitous. The couple's initial encounter took place in a restaurant, where they felt an instant connection. This chance meeting set the stage for a remarkable love story that would eventually lead them down the aisle.
Lindsay and Jon's Beautiful Journey: Family and Parenthood
On April 25, 2003, in Hawaii, Lindsay Davenport, and Jon Leach exchanged vows, marking the beginning of their lifelong relationship. Their love story continued to evolve as they embraced the joys of parenthood.
In 2007, Lindsay Davenport welcomed their first child and only son, Jagger Jonathan Leach, in Newport Beach, California. Two years later, in the same picturesque location, Lauren Andrus Leach, their first daughter and second child, entered their lives.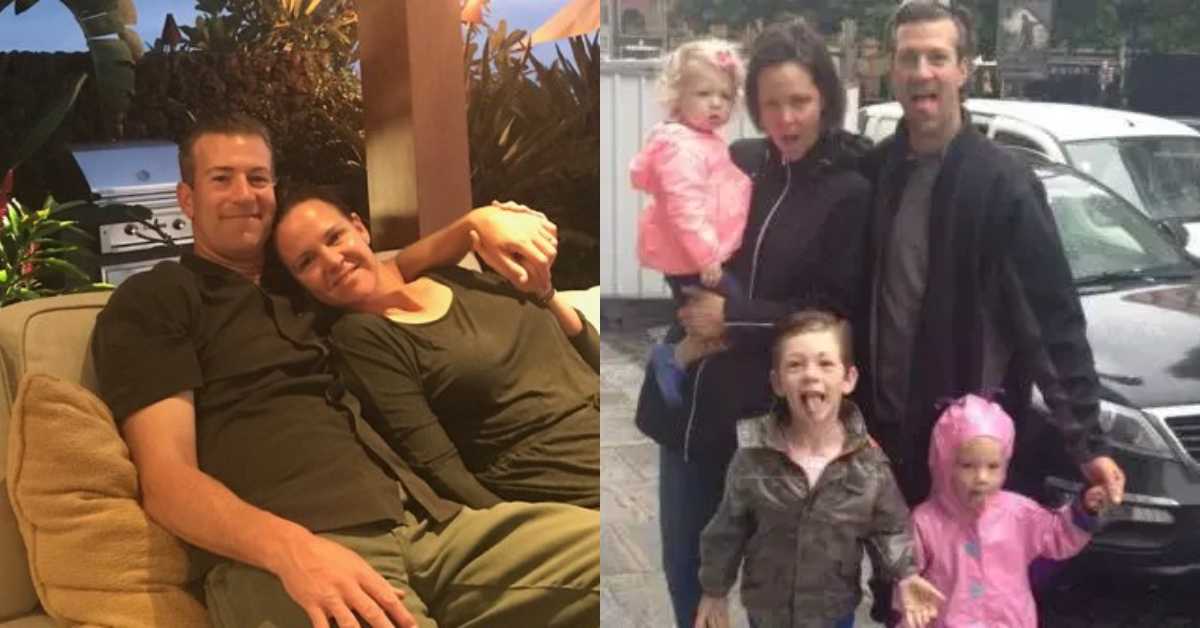 The Leach family continued to grow with the arrival of Kaya Emory Leach in 2012, their second daughter. The joyous journey of parenthood reached its pinnacle in 2014 when Lindsay and Jon welcomed their fourth child and third daughter, Haven Michelle Leach, into the world.
Lindsay Davenport's Remarkable Tennis Journey
Lindsay Davenport's tennis journey is marked by achievements that have left an indelible mark on the sport. After transitioning from junior-level matches to professional tennis in 1993, she embarked on an exceptional career. While she initially gained recognition in doubles, Lindsay's singles career soon soared.
In 1998, Lindsay Davenport clinched her maiden major singles title at the US Open. The following year, she triumphed at Wimbledon and added the Australian Open title in 2000 to her impressive list of accolades. Her ascent to the world's No. 1 ranking in singles on October 12, 1998, underscored her dominance.
Have a look at the post we have provided to you below-
View this post on Instagram
In the doubles arena, Lindsay's success was equally notable. She secured victories at the French Open in 1996, the US Open in 1997, and Wimbledon in 1999. Her remarkable career encompassed a total of 38 titles, cementing her legacy as one of the sport's greats.
You can also take a look at below posts about other celebrities' spouse details:
Jon Leach's Tennis Journey
Jon Leach, Lindsay Davenport's husband, is no stranger to the world of tennis. Born on April 18, 1973, Jon ventured into professional tennis in 1991. Although he participated in doubles at the US Open that year alongside David Witt, Jon primarily specialized in doubles throughout his career.
Considered a doubles specialist, Jon's singles appearances were rare, with one notable match occurring in 1994 at Indian Wells. His tennis lineage is remarkable; he is the son of former tennis coach Dick Leach and the younger brother of Rick Leach, a five-time Grand Slam doubles champion and former world No. 1 in doubles.
Despite his family's tennis legacy, Jon's doubles career had its share of challenges, amassing a record of 3-6. However, his contributions to tennis did not end with his playing days.
Jon Leach's Transition and Support: A New Chapter
Jon Leach transitioned from the tennis court to a career in finance, working as an investment banker. Beyond this career shift, he offered invaluable support to aspiring tennis players, including professional player Madison Keys, during the 2015 season.
A Comfortable Life With Successful Careers
As a power couple with successful careers, Lindsay Davenport and Jon Leach have created a life filled with love, joy, and multiple homes. With residences in Irvine, Laguna Beach, California, and Kona, Hawaii, they have cultivated a comfortable and fulfilling life for their family.
Lindsay Davenport's marriage to Jon Leach is a beautiful love story that transcends the tennis court. Their shared journey through tennis, family life, and personal growth reflects the depth of their love and commitment to one another.
As they continue to create cherished memories with their children and enjoy a life of comfort and love, Lindsay Davenport and Jon Leach's story remains an inspiration to many. If you want to learn more about your favorite celebs, you can follow us on Twitter.