Jeffrey Schildmeyer, a name that resonated within the Las Vegas racing community, has recently become the focal point of a sensational and complex legal saga. Known for his involvement in race car building and servicing, Jeffrey's life took a dramatic turn when he was arrested on charges of theft and money laundering.
But who exactly is Jeffrey Schildmeyer, and what led to these shocking allegations? In this article, we delve into the life and many incidents that have thrust Jeffrey Schildmeyer into the spotlight.
Who is Jeffrey Schildmeyer?
Jeffrey Schildmeyer earned recognition in Las Vegas for his passion for race cars. On September 6, a Metro SWAT unit detained Jeffrey Schildmeyer, who is known to be creating and repairing race cars as well as participating in races.
With a penchant for constructing and servicing race cars, he became an integral part of the local racing scene. His involvement in various racing events and his expertise garnered respect among fellow racers and enthusiasts alike.
The January 2022 Robbery: A Startling Incident
The chain of events that led to Jeffrey Schildmeyer's legal predicament began in January 2022. On that fateful day, Metro police responded to a robbery with a deadly weapon at Jeffrey Schildmeyer Racing.
During this incident, Schildmeyer cooperated with the authorities, providing crucial information, including his phone number and home address. Little did he know that this cooperation would set in motion a series of investigations that would reveal a web of financial discrepancies.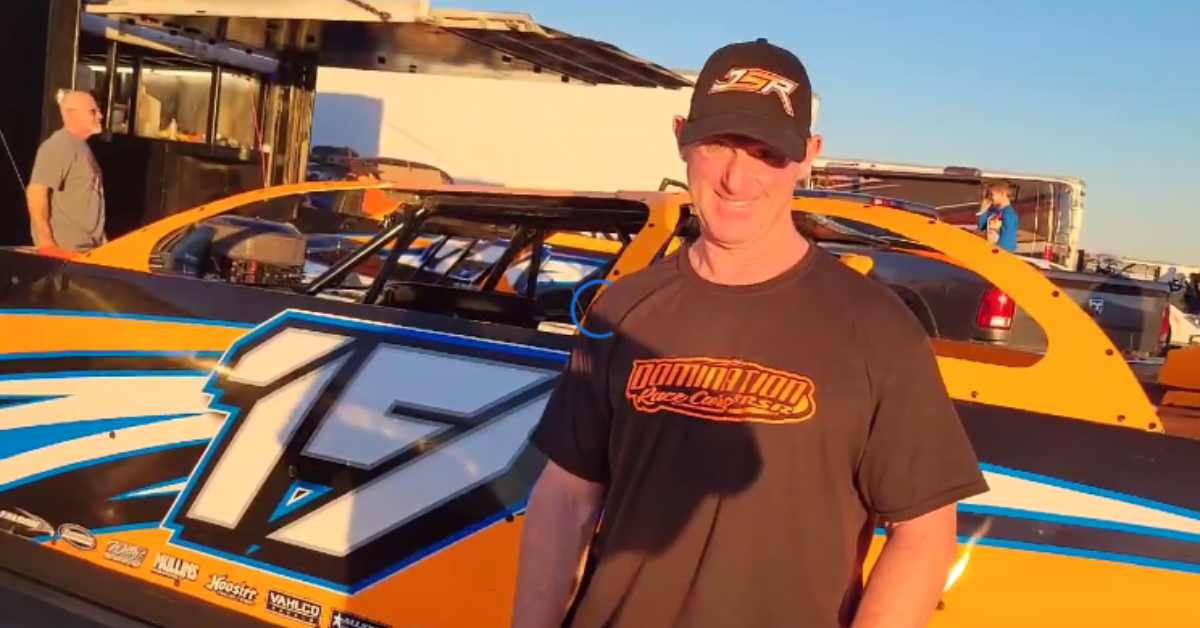 The Small Business Administration Loans
Unexpected Discoveries: As investigators delved into the robbery case, a financial intelligence analyst stumbled upon an unexpected revelation.
It was discovered that five businesses were linked to Schildmeyer's home address, and they had received loans exceeding $1 million from the Small Business Administration under the Economic Injury Disaster Loan program in August and September 2020.
Pandemic Relief Program: This federal loan program was established to provide economic relief to businesses grappling with the fallout of the COVID-19 pandemic, especially those facing temporary revenue losses.
However, the initial review of these businesses raised red flags as they lacked a visible online presence or any substantial sales and marketing activity—attributes typically associated with legitimate businesses.
The Allegations Against Jeffrey Schildmeyer
Multifaceted Charges: Jeffrey Schildmeyer now faces a litany of charges, including theft, money laundering, and perjury. The charges specifically relate to six businesses that received loans of $150,000 each, despite exhibiting no tangible business operations. Each of these businesses claimed to have between one and ten employees, adding to the complexity of the case.
Suspicious Timelines: What further fueled suspicion were the timelines surrounding these loans. All six businesses appeared to have been hastily organized or incorporated within a month of the loan application dates. Moreover, Schildmeyer's involvement was evident, as he had submitted nine loan applications under nine different business names, using his personal information.
Money Laundering Allegations: The allegations of money laundering stem from purported transfers of loan funds among the six applicant businesses and a seventh company on numerous occasions. It is alleged that Schildmeyer obtained over $900,000 in government funds intended to aid struggling businesses during the pandemic.
The Intriguing Murder-for-Hire Scheme
In an entirely separate and deeply unsettling development, Schildmeyer found himself entangled in a murder-for-hire scheme in 2022. Arutyun Akopikyan, an individual acquainted with Schildmeyer for several years, was involved in a dispute that led to this shocking revelation.
During a grand jury hearing, startling testimonies emerged, revealing Akopikyan's sinister intentions. An inmate at the Clark County jail disclosed that Akopikyan had approached him with an offer to pay for Schildmeyer's murder. He even shared photos of Schildmeyer, his family, and his address with the inmate.
Legal Proceedings and Future
Presently, Jeffrey Schildmeyer has posted a bond and is scheduled to return to court in October. Notably, there is no attorney listed for his case, adding an air of uncertainty to his legal predicament.
In conclusion, the enigma surrounding Jeffrey Schildmeyer's life has taken an unexpected and bewildering turn. Once celebrated for his contributions to the racing community, he now finds himself embroiled in a complex legal battle.
As the legal proceedings unfold, the questions surrounding the alleged financial misdeeds and the sinister murder-for-hire plot remain at the forefront of this captivating story.
You can follow us on Twitter if you're interested in keeping up with the most recent updates.