The debut of the Selling Sunset spin-off, Selling the OC, introduces viewers to a new cast of drama-filled real estate salespeople navigating high-end luxury listings while diving into their personal lives. Among these agents is Brandi Marshall, who contributes a distinct personality to the show.
While Brandi revealed on Netflix's original series that her husband is a former basketball player, fans are eager to learn more about him. In this article, we dive deep into the personal life of Brandi Marshall's husband, Sean Marshall.
Who is Brandi Marshall's Husband Sean Marshall?
Sean Marshall is Brandi's husband. Sean is a retired professional basketball player who played for 13 years. He is also the founder of The Professional's Vision, which assists aspiring NBA players in honing their skills, and the Team Challenge ALS, which raises funds to help cure the neurological disease.
Sean Marshall's Early Life and Family
Sean Marshall was born on April 11, 1985, in Los Angeles County, California, to parents Gail and Sylvester Marshall. He potentially has siblings, including Latesha, Alyssa, Tyrone, and Michael. Currently residing in Perris, California, Sean Marshall's upbringing and family provide a glimpse into the man behind the spotlight.
According to a Facebook post by his father, he was diagnosed with cancer in 2015 yet attended his son's wedding to Brandi.
Sean Marshall's Education and Basketball Career
Sean Marshall's journey to success began at Eisenhower High School in Rialto, California, in 1998. After graduating from high school, he pursued higher education at Boston College Lynch School, where he obtained a bachelor's degree in human development with a minor in sociology in 2007.
During his time at Boston College, Marshall showcased his athletic prowess as one of the standout players on a highly-ranked Boston College basketball team during the 2005–2006 season.
Following his collegiate career, Sean Marshall embarked on a professional basketball journey that spanned over 12 years. His career took him to various leagues and teams across Europe and the Middle East.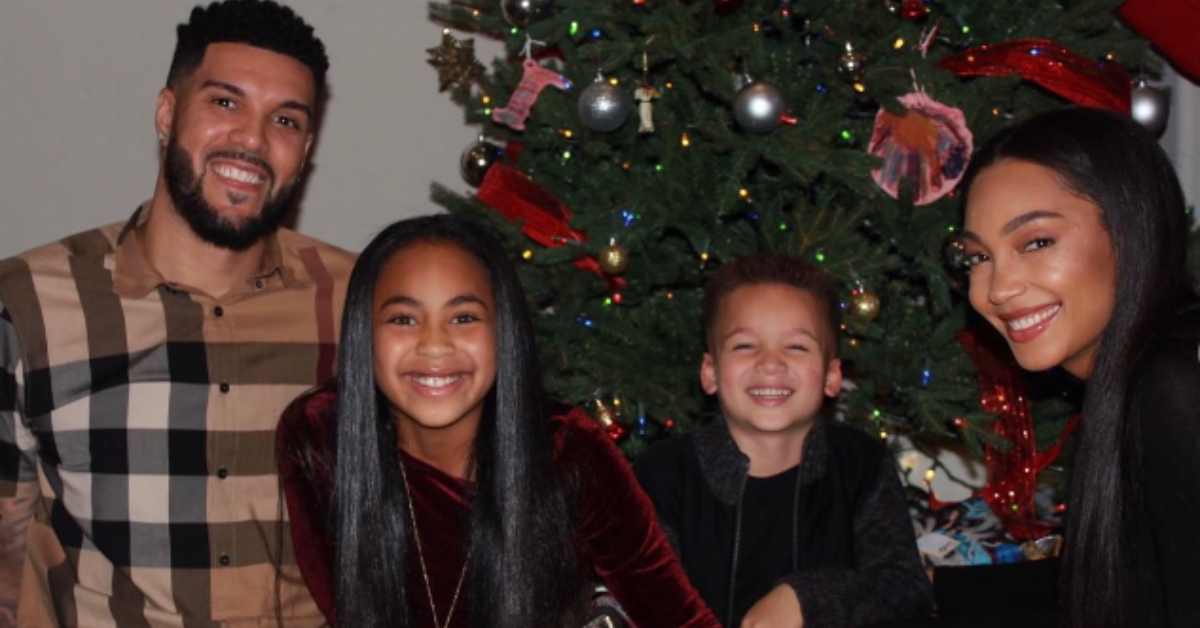 Notable stops included playing for Pınar Karşıyaka, Aliağa Petkim, Trabzonspor Basketball, Eskişehir Basket, and Erdemirspor in the Turkish Basketball League. Marshall also took his talents to Greece, representing Aris Thessaloniki in the Greek Basket League and later joining JDA Dijon Basket in the French League.
In addition to his international ventures, Sean Marshall played for the Sioux Falls Skyforce in the NBA D-League and Al Ahli Dubai in the UAE. His basketball journey also led him to Telekom Baskets Bonn in Germany and JL Bourg-en-Bresse in the LNB Pro B league in France.
In 2019, Sean Marshall co-founded Pro's Vision, a basketball training academy situated in Orange County, California. Collaborating with NBA veteran Darren Collison, the academy focuses on providing aspiring young athletes with one-on-one training and valuable mentorship.
Here are some other articles on celebrities' spouse details that you may also like:
Sean and Brandi Marshall: A Love Story
Sean Marshall's path to love intertwined with his childhood acquaintance, Brandi Marshall. Growing up in the same neighborhood in Rialto, California, Sean and Brandi attended Eisenhower High School, where they first crossed paths. However, their initial interaction was limited, and they remained casual acquaintances.
Despite attending different universities, Sean at Boston College and Brandi at California State University, San Bernardino, the two maintained a connection through social media. It wasn't until November 2013 that Brandi took a step further by sending a friend request to Sean on Blackberry Messenger.
Take a look at the post we have provided to you below-
View this post on Instagram
Over the years, Sean and Brandi's long-distance friendship blossomed into something more significant. They communicated through text messages, emails, and video calls, bridging the physical gap that separated them. Sean's basketball career took him to Turkey, where he invited Brandi to visit him in 2014. During that trip, their connection deepened, and romance blossomed.
The couple decided to take their relationship to the next level and tied the knot on June 27, 2015, cementing their love and commitment to each other. Today, Sean and Brandi Marshall are proud parents, raising their daughter and son together, forming a loving family unit.
Conclusion
While Brandi Marshall shines as a real estate agent on Selling the OC, her husband, Sean Marshall, has his own impressive story. Moreover, the heartwarming love story of Sean and Brandi, which evolved from a childhood acquaintance to a lifelong partnership, adds a personal touch to the Selling the OC narrative.
Stay connected with us on Leedaily.com for more latest updates and recent news headlines.