Foundation, the captivating science-fiction fantasy series, has been keeping viewers on the edge of their seats with its second season. As we eagerly await the conclusion of the second season, many fans are already wondering about the fate of Foundation Season 3.
In this article, we'll delve into what we know so far about the third season's release date and what to expect in the coming years.
No Official Release Date Yet
Let's address the most burning question: When is Foundation Season 3 going to be released? Unfortunately, there is no official release date for the third season as of now. However, we do have some insights to share.
2025 Release Date Expectation
If we look at the release pattern of the previous seasons, it can be inferred that Foundation Season 3 is likely to premiere sometime in 2025. This projection is based on the two-year gap between the first and second seasons.
The inaugural season of Foundation graced our screens in 2021, followed by the ongoing second season in 2023. Naturally, it would seem plausible for the third season to follow a similar timeline.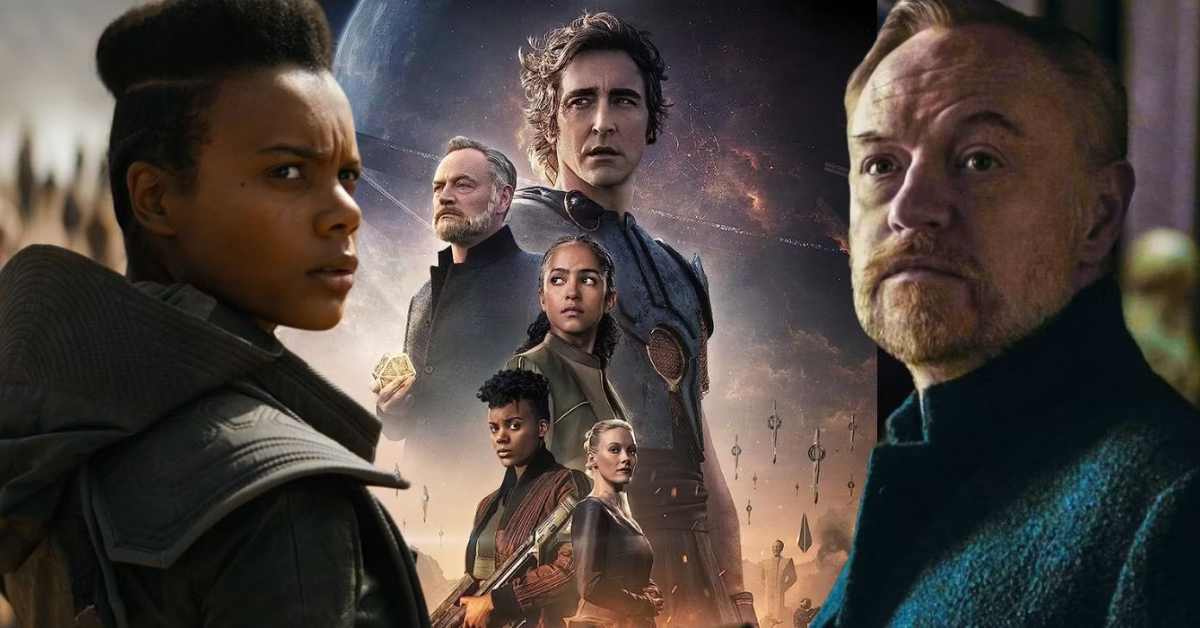 Possible Delays Due To Ongoing Strikes
While 2025 is a reasonable estimate, it's essential to consider potential delays in the release. Currently, there are ongoing strikes by members of the Writers' Guild of America and SAG AFTRA, which could impact the production schedule of the series. These labor disputes have been known to cause delays in many television projects.
Take a look at the tweet we have provided to you below-
VIDEO: Supporters join SAG-AFTRA and Writers Guild of America members as they hold a "National Day of Solidarity" picket line outside the Amazon and HBO offices in New York.
The Screen Actors Guild has been on strike since July 14, and the Writers Guild since May. pic.twitter.com/kOVAXFttkz

— AFP News Agency (@AFP) August 24, 2023
In light of these strikes, it wouldn't be surprising if Foundation Season 3 experiences a delayed release, possibly pushing it to 2026 or even later. However, it's important to note that these dates are purely speculative at this point.
The Creative Minds Behind Foundation
Foundation has been a collaborative effort of some prominent figures in the entertainment industry. The series was created by David S. Goyer, renowned for his work on various Marvel and DC films and television shows. Josh Friedman, known for his contributions to the Terminator franchise and Avatar: The Way of Water, has also played a significant role in its development.
The show boasts a talented cast, including Jared Harris as Hari Seldon, Lee Pace as Brother Day, Lou Llobell as Gaal Darnick, Leah Harvey as Salvor Hardin, Laura Birn as Demerzel, Cassian Bilton as Brother Dawn, Terrence Mann as Brother Dusk, Daniel MacPherson as Hugo, and Elliot Cowan as Lewis Pirenne. This ensemble has brought the complex characters of Isaac Asimov's novels to life in a compelling manner.
Here you can take a look at other TV show's release dates below:
Where to Watch Foundation Season 3
Foundation Season 3 is expected to continue its streaming journey on Apple TV+. This platform has been the home of the series since its inception, offering viewers the chance to immerse themselves in the grand universe and intricate narratives of Foundation. As we await the official release date, fans can look forward to experiencing the next chapter of this thrilling science-fiction saga on Apple TV+.
Conclusion
While we may not have a precise release date for Foundation Season 3 just yet, the prospect of its arrival in 2025 is an exciting one. As the series continues to captivate audiences with its rich storytelling and complex characters, fans can anticipate another thrilling installment in the near future.
Stay tuned with us on Leedaily.com for updates, as we will provide more details as soon as they become available.