Kevin Porter Jr., a player for the Houston Rockets, is facing allegations of assaulting his girlfriend. He was arrested on assault charges at a hotel in Manhattan, New York.
The incident happened early in the morning on a Monday at the Millenium Hotel in Times Square. Porter Jr. had returned late from a party, which made his girlfriend upset.
When she wouldn't allow him into their room, he entered with the assistance of hotel security. It's alleged that he then physically harmed his girlfriend.
Who is Kevin Porter Jr Dating?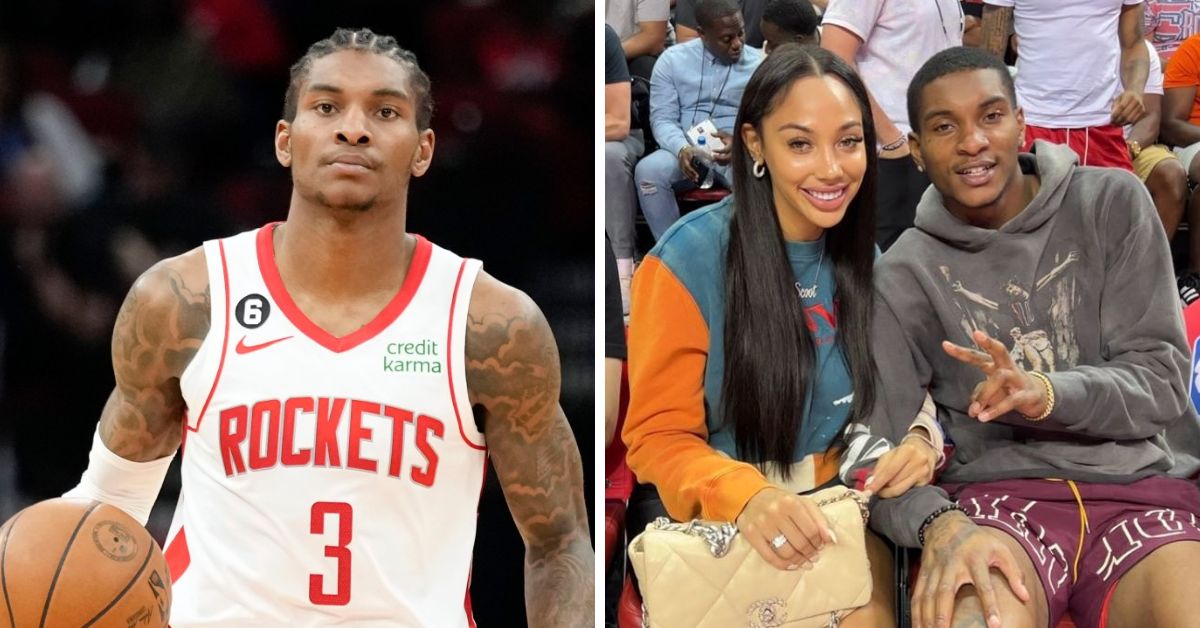 Kevin Porter Jr. is in a relationship with Kysre Gondrezick, a fellow athlete who plays in the Women's National Basketball Association (WNBA).
Gondrezick, a talented basketball player herself, was the No. 4 pick in the 2021 WNBA Draft. She initially played for the Indiana Fever before briefly joining the Chicago Sky.
Despite the challenges and uncertainties in their respective careers, Kevin Porter Jr. and Kysre Gondrezick have found love and support in each other's company, forming a dynamic sports couple.
Kevin Porter Jr.'s Eventful Career: Highlights and Headaches
Kevin Porter Jr. has had his fair share of off-court troubles in the past. He initially struggled in his early years in the NBA and faced legal issues, but the Cleveland Cavaliers eventually traded him to the Houston Rockets.
After playing in the G-League and impressing there, he got another chance with the Rockets. He had some hiccups, like violating the league's health and safety protocols, but he also had standout moments, including a 50-point, 10-assist game.
Kevin Porter Jr. Instagram Post:
View this post on Instagram
In January 2023, Porter Jr. faced a one-game suspension for an incident involving an argument with an assistant coach.
Despite these ups and downs, he had a relatively stable 2022-23 season until he was recently charged with assaulting his girlfriend, bringing another off-court controversy into his career.
Stay updated with us on Twitter for the latest developments in this evolving story.