In the realm of YouTube, Matthew Patrick, better known as MatPat, stands as a titan with his popular channels, The Game Theorists and The Film Theorists. His knack for unraveling the deepest secrets of video games and unraveling the quirkiest myths in the world of cinema has garnered him an immense following.
While MatPat's channels have been the focus of much attention, there's another figure who plays a crucial role in his life – his wife, Stephanie Cordato. Let's delve into the life and background of Stephanie Cordato, the woman beside the YouTube sensation.
MatPat Wife And Marriage 
Matthew Robert Patrick, born on November 15, 1986, in Ohio, met Stephanie Cordato while studying at Duke University. Their initial connection came through their collaborative work on the spin-off series titled "The Epic of Stew." Little did they know that this friendship would blossom into a lifelong partnership.
In 2012, the couple exchanged vows in a North Carolina ceremony, solidifying their commitment to each other. Their love story took an exciting turn when they welcomed their first child, Oliver, into the world in July 2018. Stephanie Cordato, now Stephanie Patrick, has proved to be an extraordinary woman who complements MatPat's career seamlessly.
Take a look at Stephanie Patrick's official post from July 2018 with her newborn baby-
View this post on Instagram
Stephanie Cordato's Bio, Education And Background
Stephanie Claire Cordato was born on August 9, 1987, in North Carolina, USA. After an early relocation to Angier, a town near Raleigh, she attended high school and eventually pursued higher education. Cordato's academic journey led her to Duke University, where she earned her bachelor's degree in Chemistry in 2009.
Beyond her chemistry major, she distinguished herself by earning honors as a major in classical languages, with a focus on Latin and Greek, and even extended her academic pursuits to the English language.
You can check out our below posts if you want to know about other stars personal life:
Mastering Pharmacology
Following her undergraduate studies, Stephanie Cordato's educational voyage led her to Weill Cornell Medical College in New York, where she attained a Master of Science Degree in Pharmacology in 2011. Her dedication and excellence during this program were acknowledged with a first-year research award, marking her as a standout student.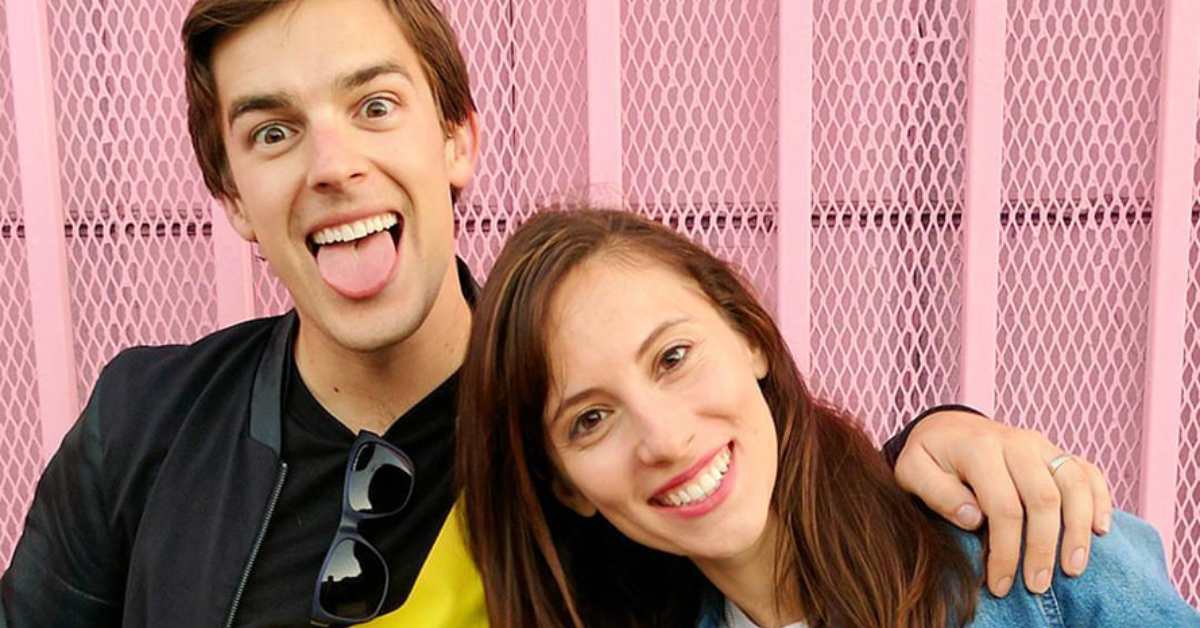 From Pharmaceuticals to Media
After completing her education, Stephanie ventured into the world of pharmaceuticals, working as a consultant and engagement manager at Campbell Alliance. However, her interests eventually shifted toward the realm of entertainment and show business, likely influenced by her husband's career.
Today, she co-owns, directs, and serves as a digital strategy consultant at Theorist Inc., a digital consulting firm and digital media production studio based in Los Angeles.
Interesting Facts About Stephanie Cordato:
Physical Attributes: While specific details about Stephanie Cordato's height and body measurements remain undisclosed, she boasts a youthful appearance in her early thirties. Her husband, MatPat, stands at 5 feet 11 inches (1.8 meters), which gives us a general idea of their height difference. Stephanie has dark brown hair and eyes that add to her charm.
Net Worth: While precise figures regarding Stephanie Cordato's net worth and annual earnings are not publicly available, it's evident that she enjoys financial stability. MatPat's estimated net worth, as of 2019, stood at around $2.3 million, largely stemming from his multifaceted career in acting, writing, and producing.
Family Ties: Stephanie Cordato and MatPat's love story began during their undergraduate years at Duke University, where they both pursued computer science degrees. They later collaborated on creating the parody game, The Epic of Stew. After an undisclosed period of dating, Matthew proposed to Stephanie on November 17, 2010, and they tied the knot on May 19, 2012, in Stephanie's home state of North Carolina. Their family expanded with the birth of their son, Oliver Julian Patrick, on July 9, 2018.
Family Background: Stephanie and MatPat share the commonality of being only children. Stephanie's father, Roy Cordato, is an economics professor with over three decades of experience. He even supported MatPat with research for a Game Theory episode, "The TRUTH Behind Nintendo's Amiibo Shortages."
Social Media Presence: Stephanie Cordato actively engages with her audience on social media platforms, particularly Instagram, where she boasts a following of over 248K admirers. While her presence on platforms like Facebook and Twitter is not as extensively documented, her Instagram provides glimpses into her life and interests.
Conclusion
While MatPat shines as a YouTube sensation, Stephanie Cordato stands as an integral part of his life and success. Her academic achievements, transition from pharmaceuticals to media, and active presence on social media showcase her multifaceted talents.
If you want to learn more about other celebrities' personal lives, such as their marriage, divorce, and relationship status, you may follow us on Twitter and check out our current updates.