Alyson Stoner is speaking out for the first time about how her childhood fame affected her life. After breaking into the spotlight at the age of nine as the pig-tailed dancing youngster in Missy Elliot's "Work It" music video, she went on to star in films such as Cheaper by the Dozen, Step Up, and the Disney Channel original Camp Rock.
By her early teens, Stoner was considered a showbiz veteran, but popularity and relentless work took a toll on both her emotional and physical well-being.
Stoner, 25, tells PEOPLE exclusively, "As a kid, I learned to make fire out of fumes. It's all I knew."
Stoner began experiencing health issues due to her high-stress environment in the industry when she was just 6 years old, including acute anxiety that led to heart palpitations, hair loss, and seizures. She also claims to have experienced trust issues, difficulty connecting with her peers, and a terrible fear of failure.
The strain to be flawless led to struggles with anorexia nervosa, exercise bulimia, and binge-eating disorder.
"Some people compliment me on maybe not acting out in ways that they see other child stars acting out," she explains. "I was acting out, but I chose vices that were both societally acceptable and praiseworthy."
Stoner claims that she once got so thin that casting directors wouldn't even let her read lines during tryouts.
"They would just tell me that I need help and [need] to go home and take care of my health because my eyes were sunken in and I was tired and lifeless," she explains. "The scary part is I wasn't even the smallest person on set."
View this post on Instagram
Stoner was hospitalized and admitted to rehab in 2011 for additional treatment of her eating habits. She was 17 years old and just a few months away from turning 18.
"I had actually wanted to get help for some time, and my schedule didn't allow for it," she says. "So I had already needed hospitalization, but I had to complete projects. The second that I finished the contract, I told my family that I was going. They knew. Everyone around knew."
Must check out some other recent articles Here:
She was diagnosed with her eating disorder, as well as generalized anxiety disorder, OCD tendencies, and alexithymia, which is a disturbance in emotional awareness that is typically associated with PTSD, while in therapy.
"I chose to keep the process private in order to put legitimate healing first," she explains. "Before treatment, the dietician estimated my caloric intake to be less than 700 calories with an average of two to eight hours of intense exercise a day. I have entire journals breaking down the grams of polyunsaturated fat and added sugar in every bite I ate."
"I still have my hospital gown, binder and letters from other patients tucked in a drawer as a reminder of one of the best choices I've made for my health," she says.
When Stoner completed her treatment, she asked herself, "How much of my health am I willing to sacrifice for my job?"
"That's sort of the beginning of the transition to digital," she continues. "It further cemented the need for me to take control of my story and career."
Stoner's first step was to open up about her sexuality in a Teen Vogue article in 2018. "I, Alyson, am attracted to men, women, and people who identify in other ways," she wrote.
She now releases music on her own. She recently released her raw new single, "Stripped Bare," and in the music video for the song, which was released on Wednesday, Stoner shaves her head as she confronts her past.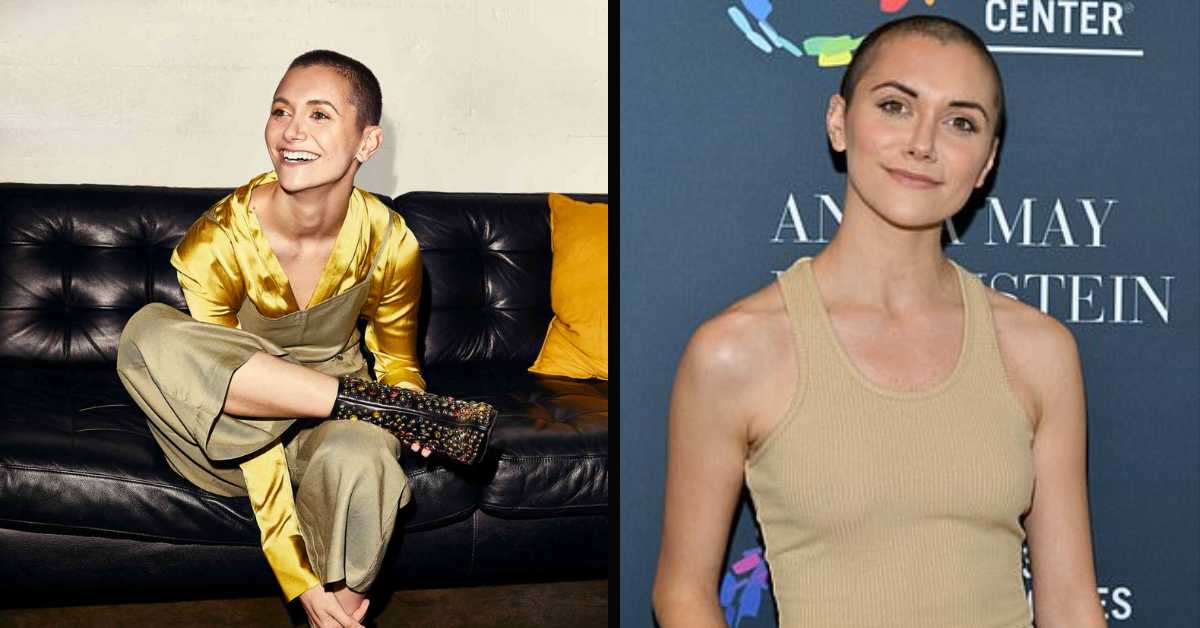 "Shaving my head is an act of mental health and confidence, not self-destruction," she explains. "I can't tell you how many beliefs and opinions and insecurities fell to the floor with every tuft of hair, and I'm leaving them there. I'm shedding one era and rising as a new being in real-time."
Stoner now takes delight in maintaining a modest existence. She sold her house and now lives in a modest studio apartment, wearing only hand-me-downs, getting her food from a local farmers market, and not having a TV or Netflix subscription.
Stoner has converted to a plant-based diet after five years of balanced eating to align with her personal convictions. She doesn't possess a scale, and she's now focusing on holistic well-being from the inside out.
Though she claims to be on the point of leaving show business "every week," her love for the art and the community she has formed with millions of admirers keeps luring her back.
"I still have so many stories to share," she says. "Anything I can do to bridge the gap between perspectives and help people learn the same positive things that I've learned is a privilege and I don't take it lightly."
Stoner wants people to know that her new song, "Stripped Bare," is an anthem and the beginning of everything that's to come.
"I just want [fans] to soak in it and find themselves in this story and use it as a weapon for their own good," she says. "I want them to know that I'm really grateful for their support and I just hold our conversations so precious and so near to my heart. Please continue sharing your stories with me. I want us to be able to grow together and make a real impact together."
"I really believe that the next 10 years are going to be much better than the last ten years," she continues.
Check out LeeDaily.com for the most up-to-date celebrity news.