While fans of Genshin Impact are still enjoying the 4.0 update, the most recent 4.1 Livestream has finally revealed some interesting facts regarding the game's impending content. The introduction of the Neuvillette and Wriothesley banners is the biggest addition to the 4.1 update.
As if that wasn't enough, 4.1 will also include new foes and a substantial Fontaine map upgrade. This is really exciting for those Travelers who want to explore deeper into the lore of the most recent region.
The Genshin Impact 4.1 Livestream has finally shown Travelers all of the additional content available to them. So, here's a rundown of everything new in the 4.1 update, including the release date, new banners, and future events.
When Will Genshin Impact 4.1 Be Released?
Genshin Impact 4.1 will be available on September 27th. It should adhere to the standard maintenance schedule for new updates, with 4.1 arriving at 4 a.m. (BST). Due to time zone differences, 4.1 will be available in the United States on Tuesday, September 26th.
The Genshin Impact 4.1 release date and timing for various time zones is:
East Coast US: Tuesday 26th September, 11 pm (EDT)
Central US: Tuesday 26th September, 10 pm (CDT)
West Coast US: Tuesday 26th September, 8 pm (PDT)
Australia: Wednesday 27th September, 1 pm (AEST)
Japan: Wednesday 27th September, 12pm (JST)
Europe: Wednesday 27th September, 5 am (CEST)
UK: Wednesday 27th September, 4 am (BST)
Because this is merely an estimate of how long the servers will be offline, you may be able to play the 4.1 patch before or after the hours listed above – however, prior update estimations have been very accurate.
Check it out below:
Upcoming Event Dates
-September 15 – Livestreaming
-September 25 – Pre-download + Furina Announcement
-September 27 – Release of 4.1 + CBT 4.2
4.1 Banner Information based on previous leaks
Neuvillette, Hu Tao
Wriothesley, Venti. #GenshinImpact #Genshin#genshinleaks #Furina

— Requa (@SinRequa) September 11, 2023
Genshin Impact 4.1 Livestream
On September 15, 2023, the official Genshin Impact 4.1 broadcast took place. It included a number of insights about new material that would be released as part of the 4.1 upgrades.
If you missed the live stream, you may watch it again by following the link above to the game's official YouTube account.
Genshin Impact 4.1 Banners
In two Banner phases, version 4.1 Banners introduce 5-Stars Neuvillette and Wriothesley. The first phase of the 4.1 Banner schedule features the new Hydro 5-Star Neuvillette in his Decree of the Deeps Banner and the returning Pyro 5-Star Hu Tao in her Moment of Bloom Banner.
The 4.1 Phase 1 Banner will, as usual, run concurrently and should be available from Wednesday, September 27th until Wednesday, October 18th.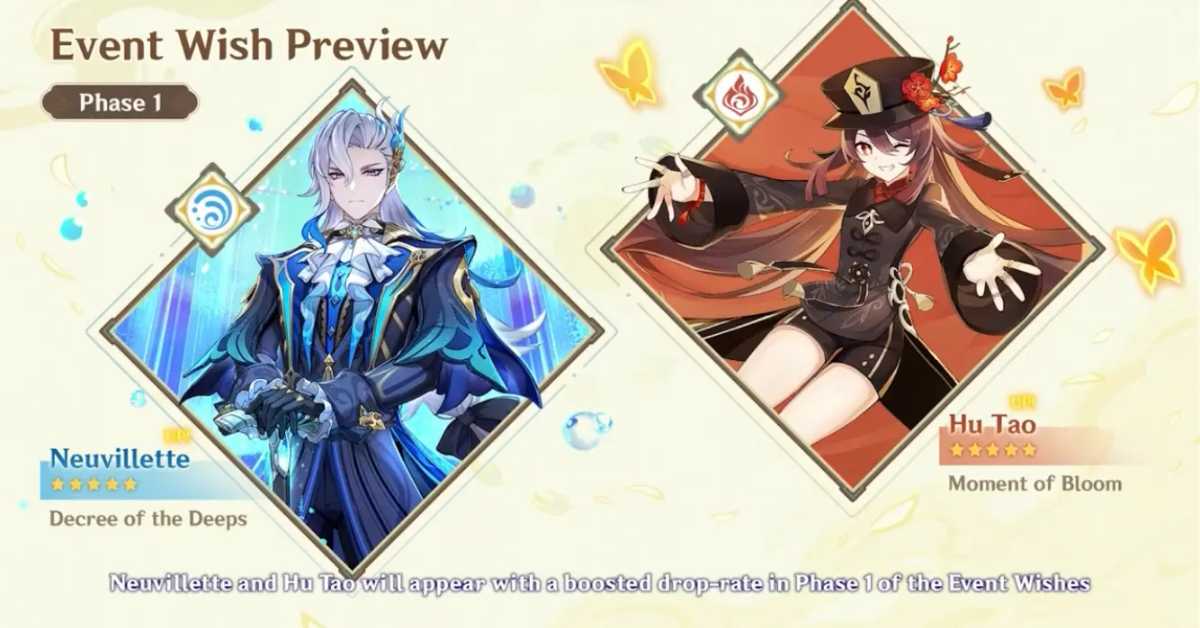 We have a new Cryo 5-Star Wriothesley's Tempestuous Destiny Banner and a returning Anemo 5-Star Venti's Ballad in Goblets Banner in Phase 2 of the 4.1 Banner schedule.
These Phase 2 Banners are planned to run from Wednesday, October 18th, to Tuesday, November 7th, the day before the 4.2 update is expected to be released.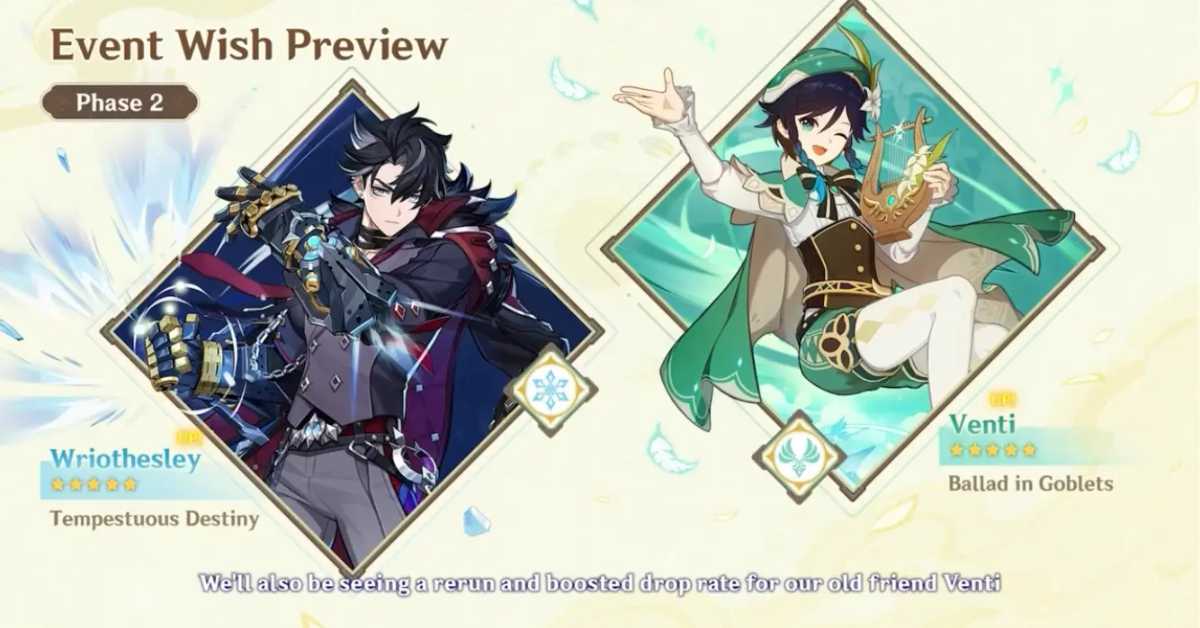 Genshin Impact 4.1 Story Quests
In the Gneshin Impact 4.1 update, Archon Quest Chapter IV "Cataclysm's Quickening" and Act III: "To the Stars Shining in the Depths" will be added. It is within the Fortress of Meropide that Travelers must investigate a series of mysterious happenings in order to find Childe, the Eleventh of the Eleven Fatui Harbingers.
In these quests, new adversaries and characters will arrive, so you'll need to be prepared to meet the impending difficulties.
Genshin Impact 4.1 New Environments
Travelers will be able to explore two new POIs in the Fontaine region with Genshin Impact 4.1. These are as follows:
Fontaine Research Institute: A research facility for Fontaine's brightest minds. However, after scientists pushed their experiments too far, the area experienced a tremendous explosion, making navigation difficult. To scale the constructions, players will need to use the Allpgravity-Condensed Water Bodies.
The Fortress of Meropide is a steampunk-inspired prison built beneath Fontaine's rivers to house the region's criminals. It's famous for its labyrinthine tunnels and lethal guardians.
Genshin Impact 4.1 Events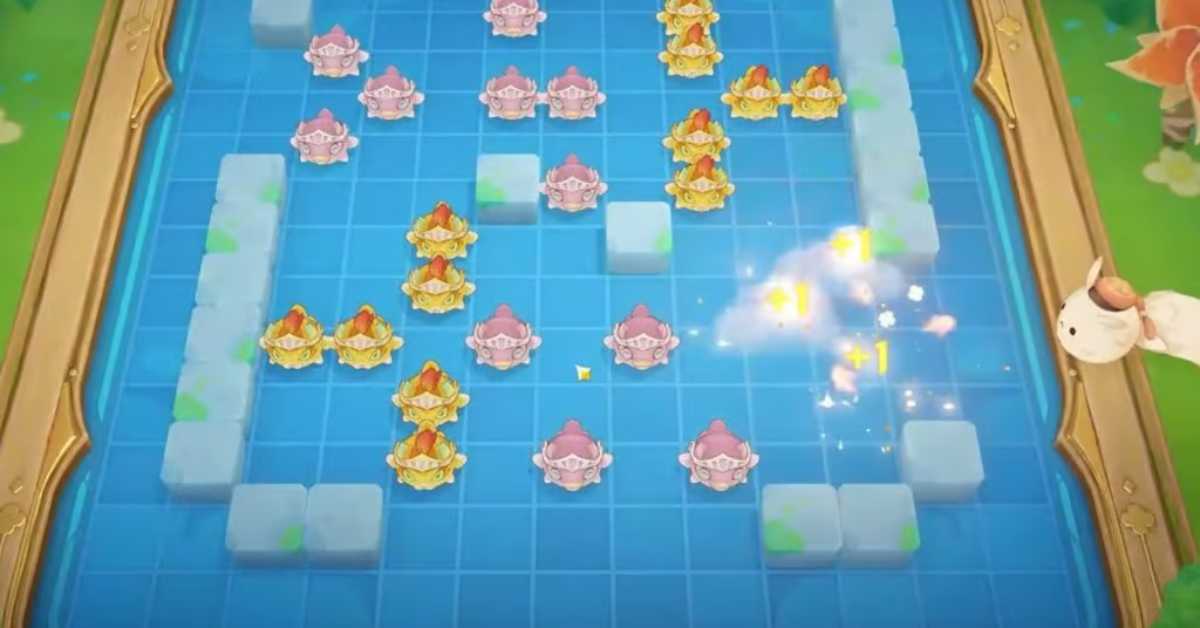 The Genshin Impact 4.1 update features a slew of events in which Travelers can earn free Primogems and other perks. Each of them is described in detail below:
Life's Highs and Lows: Assist a Fontaine researcher in testing Pressurized Impactors.
Radiant Harvest: Help merchant Kesean remove the laboratory-created fish from Fontaine's waters in Radiant Harvest.
Dodoco's Bomb-Tastic Adventure: Use Dodoco to throw various sorts of Jumpy Dumpties at the spiky fish army on the board.
Overflowing Mastery: By utilizing Original Resin on Domains, travelers can earn double Talent Level-Up Material prizes.
Hundred-Pace Hurling Rites: Throw darts to hit as many pots as possible in the allotted time.
Inspiration Eruption: This produces an AoE shockwave that harms nearby adversaries, allowing you to form a team and take down your enemy.
Prospects for Repairing Paintings: Take photos and look for missing objects to assist the art conservator in restoring paintings.
You might also like to read about these other related articles:
Genshin Impact 4.1 Enemies
In the 4.1 update, two new bosses will be included. The first appears to be a new automaton enemy type that uses AoE-based assaults to stun players as well as "gravity-modifying mechanics, lowering gravity across the whole arena, increasing everyone's jump height"
The other main antagonist is an Electro beast that resembles a seahorse. To prevent the boss from releasing catastrophic electrical attacks, players must destroy the crystals. Finally, two new Fontaine foes, Seneschal of Frost and Seneschal of Wind, are out to halt the Traveler on their exploration of Fontaine Research Institute.
So, that's all we know for the time being about the Genshin Impact 4.1 upgrade. Check out our LeeDaily page for the most recent guides and updates.