Action role-playing game Genshin Impact was created and released by miHoYo. In 2020, it was released for Android, iOS, PlayStation 4, and Windows. In 2021, it was released for PlayStation 5, and a Nintendo Switch release is planned.
The game includes an open world with an anime-inspired aesthetic and an action-based battle system that employs elemental magic and character switching.
The game is free to play and is supported by in-game purchases that allow players to unlock new Geo characters and weapons. Using the games as a service model, the base game is continuously expanded through patches.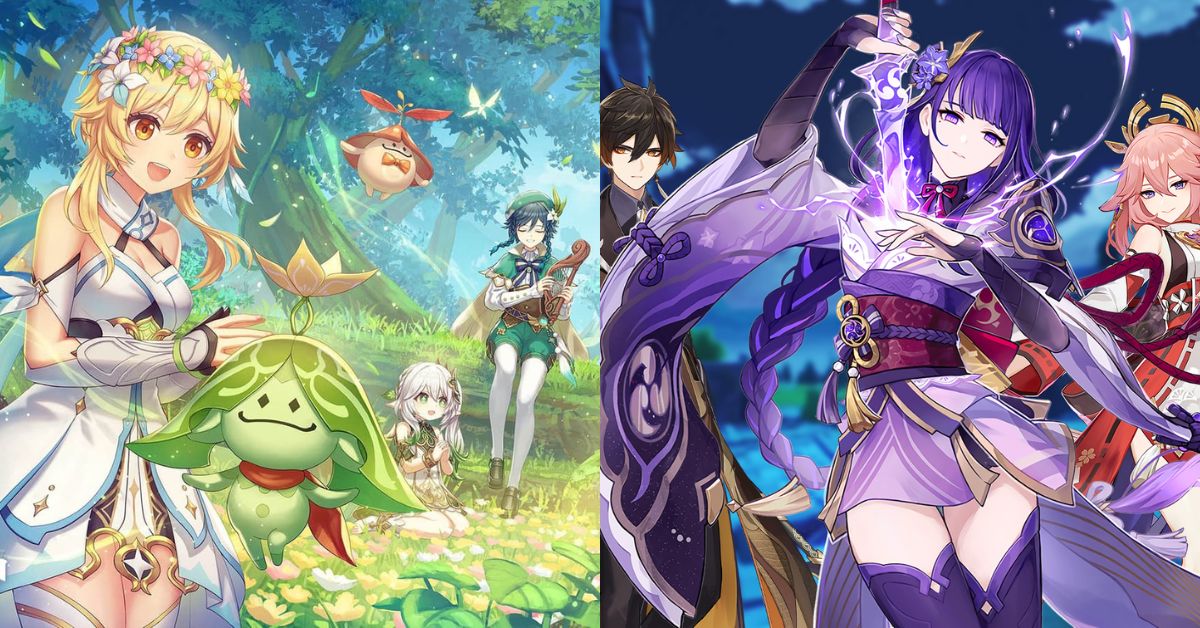 Genshin Impact 3.5 is Coming Soon
On March 1st, 2023, the Genshin Impact 3.5 upgrade will become live. This implies that before Dehya and Mika's banner is released, gamers will have a few more weeks to store up their Primogems for them.
Genshin Impact 3.5 Livestream Event
HoYoverse broadcast of the Genshin Impact was live today. If you weren't aware of all the formal announcements, you may view the complete livestream on YouTube using the video mentioned here. Furthermore, don't forget to visit our Genshin Impact codes page to obtain all 3.5 broadcasted Primogems.
Genshin Impact 3.5 Banners
Genshin Impact Dehya, a Pyro character from the faction of Eremites—a group of mercenaries who perform jobs for the highest bidder—is made available in the Genshin Impact's Scaramouche Banner.
Dehya's skills are designed to make her teammates more resistant to interruption, and they can even launch coordinated assaults without her being there.
She is known to cause substantial AoE Pyro damage with her elemental burst. In Phase 1 of the 3.5 updates, Cyno will also join Dehya, while in Phase 2, Mika, Shenhe, and Ayaka will make a comeback.
For any Travelers who missed out on these banner replays or who simply want to have access to their potent constellations, this is fantastic news. Genshin impact Nahida banner is also in trend.
Genshin Impact 3.5 Update Brings Exciting New Quests
The Windblume Festival, a celebration of a Thousand Winds, will be the main event in addition to a new plot quest that will be included in version 3.5. Primogems, Mystic Enhancement Ore, and Mora will all be freely available.
During a short period of time, mini-games including "Ballads of Breeze," "Floral Pursuit," and the photo-tour mode "Breezy Snapshots" will be accessible.
Also, the celebration will host visitors from distant Genshin Impact Sumeru. Collei's trip back to Mondstadt with Tighnari and Cyno will mark the start of an adventure centered on an enigmatic prophecy.
Genshin Impact 3.5 TCG Update
When the Heated Battle Mode is added to the game, the Genshin Impact 3.5 update will feature a variety of new Genius Invokation TCG mechanics, just like with the previous Genshin Impact 3.0 version.
Elemental Dice are needed less often to cast spells and play cards in heated battle mode. Every round, you will need two fewer elemental dice in order to play the first card from your hand.
Also, each round will see a one-die reduction in the number of elemental dice needed to use the initial character talent. This will significantly speed up play and encourage aggressive play.
In the 3.5 updates, brand-new character cards depicting Eula, Sangonomiya, Kokomi, and Kujou Sara will also be released.
Genshin Impact Codes: All Current Livestream Primogems
KARU3RG6NY65 – 100 Primogems and ten Mystic Enhancement Ore
5SRC28YNNYP9 – 100 Primogems and five Hero's Wit
SB8UJ9H7NH8V – 100 Primogems and 50,000 Mora
How to Redeem Genshin Impact Codes?
You must be at least adventure rank 10 in the game in order to use your Genshin Impact livestream codes. Codes can be redeemed in two ways, the first of which is through the official website:
Open the official miHoYo redemption website
Log in and choose the correct server
Enter your code and click redeem
Open Genshin Impact
Get your rewards from the mailbox
The second method is in-game:
Launch Genshin Impact
Head to the in-game menu
Select 'Settings' then 'Account'
Click 'Redeem now' and enter your code
Find your rewards in the mailbox
Follow Leedaily Twitter to get the most latest information and news as it breaks.