Marian Rivera Gracia-Dantes is a Spanish-Filipino entrepreneur and entertainment powerhouse. She rose to prominence in television shows such as MariMar, Amaya, Darna, Dyesebel, and Temptation of Wife, because of her exceptional acting talent.
She is a diverse performer who has recorded two albums, including the song "Sabay Sabay Tayo." Her screen presence has been seen in films such as My Bestfriend's Girlfriend, You Are Everything to Me, and Panday 2.
In addition to being named one of the Top 20 Endorsers in 2011, the actress was named FHM Magazine's Sexiest Woman in 2008, 2013, and 2014, an unusual triple victory.
Her impact extends beyond the entertainment industry, as she served on the Miss Universe 2021 selection committee. In this article, we will discuss Marian Rivera's ex-boyfriend the truth about their breakup, and the controversy that shook 2023.
Marian Rivera's Ex-Boyfriend
Marian Rivera Gracia-Dantes, a well-known Spanish-Filipino actress, model, and entrepreneur, has a colorful personal background that has periodically made headlines.
This section delves into her previous romances and the breakup that led to her current marriage with Dingdong Dantes.
Prior to reaching the pinnacle of her career, the actress was in a relationship with Ervic Vijandre, an acclaimed Filipino basketball player and actor. Because of its popularity, this relationship received a lot of attention.
Take a look at the tweet we have provided to you below:
Sunggab talaga!!! 😂

Ang tanong nga naman payag ba naman si Dingdong Dantes teleserye starring Ervic Vijandre- Marian Rivera tapos lock-in taping pa ng one-month, kaloka 😂

Uy, like agad si Ervic wish nga nya talaga si Marian. ✌ pic.twitter.com/gTXq6SKhvu

— My Goddess Queen M (@marianmyloves) July 9, 2021
In 2012, Vijandre played with Wang's Basketball Couriers in the PBA D-League, where his highest point total in a game was an impressive 22.
Despite his pledge, he suffered setbacks in his professional basketball career after being selected in the second round of the 2013 PBA Draft by the Rain or Shine Elasto Painters.
Notably, Vijandre represented both the Congress-LGU Legislators and the LGU Vanguards as a star guest player in events such as the UNTV Cup.
He continued his basketball career in 2018 as a VIP player for the GenSan Warriors in the MPBL (Maharlika Pilipinas Basketball League).
Read the following posts to learn more about the given person's romantic life:
Marian Rivera's Reason for Breakup
Marian Rivera's divorce from ex-boyfriend Ervic Vijandre in 2008 was apparently the result of a "mere fight" or "trivial disagreement."
Unfortunately, the particular reason for their breakup has not been widely publicized, and both parties involved have maintained a degree of anonymity regarding the circumstances of their relationship and its demise.
Breakups can occur in any relationship for a variety of reasons, including differences in values, communication challenges, personal growth, and occasionally minor conflicts that appear inconsequential at the moment but become difficult to overcome.
In the case of the actress and Ervic, it is critical to respect their privacy and recognize that the particular reasons for their split may not be completely disclosed to the public.
Marian Rivera's Current Relationship Status
Marian Rivera had previously dated Ervic Vijandre, but her most major and long-lasting relationship has been with Dingdong Dantes. The couple made their romance official and married, becoming one of the Philippines' most popular celebrity couples.
Their love story continues to captivate fans and the media. The couple made the joyful announcement that they were expecting their second child on September 25, 2018.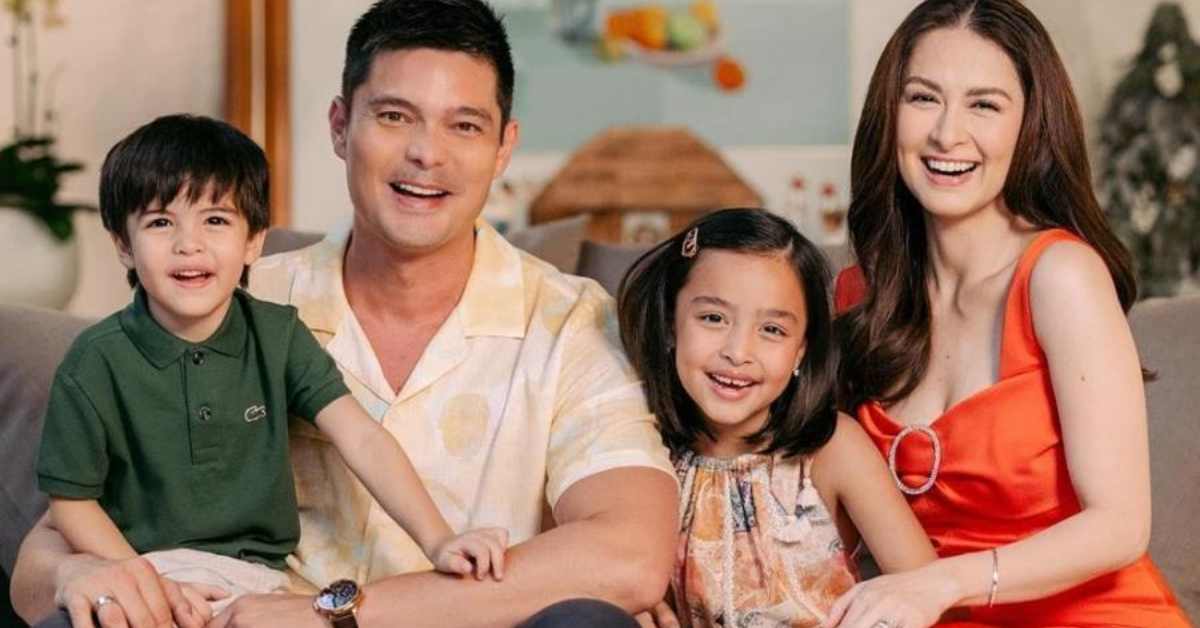 This announcement was welcomed with excitement and well-wishes from their fans. The couple's dedication to their relationship has extended beyond the realm of entertainment, making them an enduring symbol of love and togetherness.
The Scandal Involving Marian Rivera in 2023
Marian Rivera, despite being a major player in the entertainment world, has managed to keep a scandal-free reputation as of 2023.
Her personal and professional life has been distinguished by dedication, talent, and a commitment to her trade, garnering her followers' and peers' respect and affection.
The actress's career is thriving, and she is still a beloved and revered icon in the Philippines, with no scandals or controversies ruining her image.
Unlock the secrets of celebrities' love lives with just one click. Join us on our Twitter account and indulge in a world of romance, glitz, and gossip!