Woah Vicky is a famous American model, Instagram star, and rapper. Just like many other celebrities, she often makes headlines in the media for various reasons, including her romantic relationships.
Vicky faced controversy in 2018, for using a controversial word in some of her videos. Now, let's dig into more details about this 23-year-old model.
Who Is Woah Vicky's Boyfriend?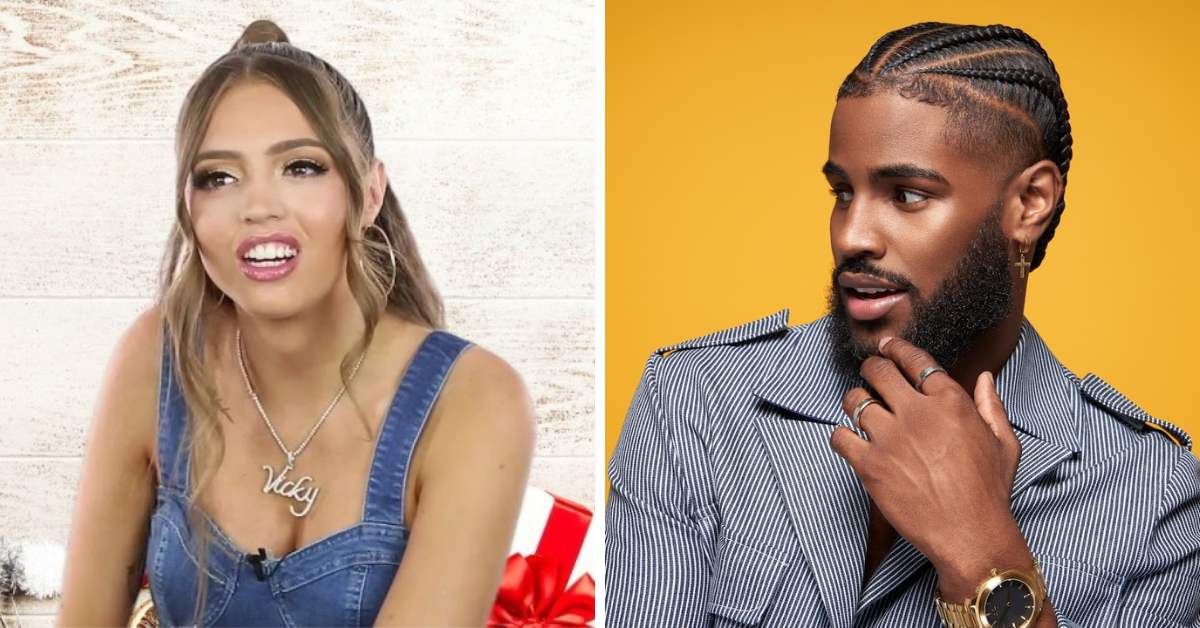 It seems that Woah Vicky is in a relationship with a guy named Deivys Nicola, also known as D Rock. They both are popular on Instagram and are involved in the music scene.
Even though they haven't talked publicly about their plans for the future or how serious their relationship is, Vicky's YouTube vlogs show that they are in love. She calls D Rock her man, which shows how close they are.
Their relationship became official in one of Woah's vlogs from March 17. They playfully teased each other and eventually started calling each other boyfriend and girlfriend.
Woah even posted a selfie of them together, calling D Rock her boyfriend. D Rock did the same on his Instagram, referring to Woah as his girlfriend.
Their love story didn't stop there. Woah Vicky and her alleged boyfriend have appeared together in many of her YouTube vlogs, and they seem very comfortable and happy together.
Check out the latest article about celebrities' girlfriends below:
Woah Vicky's Past Relationship
Before Woah Vicky found her new boyfriend, she was in a pretty long-term relationship with another Instagram personality named Virgin JJ, also known as Lil Rot and Papii JJ.
They were reportedly a couple from 2017 to 2018 and were open about their relationship on social media. You could often see posts with both of them on Vicky's Instagram.
They started dating in early 2017 and had a brief conflict in their relationship, but they sorted things out quickly.
In 2020, Woah Vicky and Virgin JJ are good friends and even collaborate on YouTube videos. They recently worked together on a vlog uploaded on May 22, 2020.
Additionally, Vicky was linked to Hakeem Newkirk, who is also a social media personality and artist. He is currently in a relationship with Shayy Dee, who Vicky considers as her sister.
Woah Vicky Social Media Followers
Woah Vicky is a popular on social media. She has more than 4 million people following her on Instagram, where her account name is 'imwoahvicky.'
Woah Vicky Instagram Post:
View this post on Instagram
On her YouTube channel, where she shares vlogs about her everyday life, she has over 1.16 million subscribers.
And she's not just on Instagram and YouTube; she's also active on TikTok, where she has a massive following of over 7.1 million fans and has received over 208.5 million likes on her videos.
Stay connected and follow us on Twitter for the latest updates, trending topics, and fascinating insights!