The new comedy American Fiction is available for watching this Thanksgiving in the United States. The film stars Jeffrey Wright, Tracee Ellis Ross, and an all-star cast in telling the narrative of a frustrated novelist who abandons his customary writing impulses in order to write what is cliched and selling.
When he has more success with the latter, he is left to consider the creativity that is true to him and that may make him a lot of money. Here's what more you should know about American fiction.
American Fiction Release Date
'American Fiction' has had its release date pushed back. According to Variety, the film's limited release date has been moved back to December 15 and will be released in theaters on December 22.
"American Fiction" has pushed back its limited release to Dec. 15 and will expand in theaters on Dec. 22. https://t.co/y5Px8FJpH0

— Variety (@Variety) September 21, 2023
Cord Jefferson's feature directorial debut, which was originally scheduled for a November 3 limited release and will expand on November 10 and 17, has been pushed back to December in order to capitalize on the holiday playtime, MGM revealed on Wednesday. 'American Fiction' is based on the 2001 novel "Erasure" by Percival Everett. It's a biting critique of how Black stories are treated in the publishing industry.
American Fiction Cast
As previously stated, Jeffrey Wright leads the cast of American Fiction. The actor received an Emmy nomination for his performance in Angels in America. He has also been in The Hunger Games franchise, Confirmation, Boardwalk Empire, and, most recently, The Batman and Asteroid City. Wright is also set to appear in the upcoming film Rustin.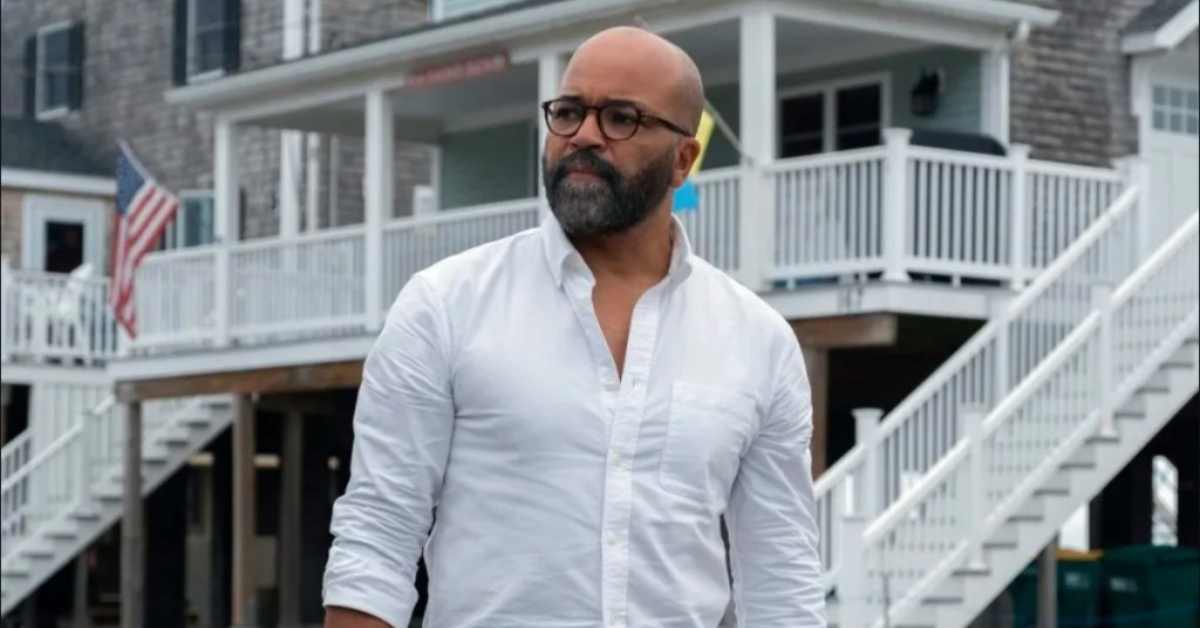 Tracee Ellis Ross and Issa Rae co-star with Wright in the film. Ross has plenty of experience in the realm of sitcoms, having played in Girlfriends and Black-ish, but she also has big screen credits like The High Note and will star in Candy Cane Lane, which will be released later this year. Rae rose to fame with her successful series Insecure and most recently appeared in the smash film Barbie.
Here are a few others who can help round out the cast:
Sterling K. Brown (This Is Us)
John Ortiz (Promised Land)
Erika Alexander (Living Single)
Leslie Uggams (Deadpool)
Adam Brody (Fleishman Is in Trouble)
Keith David (Greenleaf)
American Fiction Plot
Here's a synopsis of American Fiction from the Toronto International Film Festival's website:
Starring Jeffrey Wright in one of his most beautifully nuanced performances, American Fiction is both a wickedly smart satire about the commodification of marginalized voices and a bittersweet portrait of an artist forced to re-examine the terms of his integrity

Thelonious "Monk" Ellison (Wright) is a respected author and professor of English literature. But his impatience with his students' cultural sensitivities is threatening his academic standing, while his latest novel is failing to attract publishers; they claim Monk's writing "isn't Black enough." He travels to his hometown of Boston to participate in a literary festival where all eyes are on the first-time author of a bestseller titled We's Lives In Da Ghetto, a book Monk dismisses as pandering to readers seeking stereotypical stories of Black misery. Meanwhile, Monk's family experiences tragedy, and his ailing mother requires a level of care neither he nor his trainwreck of a brother (Sterling K. Brown) can afford.

One night, in a fit of spite, Monk concocts a pseudonymous novel embodying every Black cliché he can imagine. His agent submits it to a major publisher who immediately offers the biggest advance Monk's ever seen. As the novel is rushed to the printers and Hollywood comes courting, Monk must reckon with a monster of his own making
Cord Jefferson wrote the script.
American Fiction Trailer
We're still waiting for the film's official trailer to be released. We'll post it here as soon as one becomes available.
You might also wanna read about the release date of these other upcoming Series:
Director of American Fiction
Cord In the case of American Fiction, Jefferson served as both the writer and director. This is his first time directing a feature-length picture. On a related topic, Jefferson earned an Emmy for his work on Watchmen.
Your readership is important to us! In the future, keep coming back to LeeDaily.com to see intriguing fresh content.