Angus Cloud, the talented actor best known for his role as Fezco on the HBO series "Euphoria," left an indelible mark on the entertainment industry before his tragic passing on July 31, 2023. Following his death, HBO paid tribute to the actor. It said-
We are incredibly saddened to learn of the passing of Angus Cloud. He was immensely talented and a beloved part of the HBO and Euphoria family. We extend our deepest condolences to his friends and family during this difficult time.
We are incredibly saddened to learn of the passing of Angus Cloud. He was immensely talented and a beloved part of the HBO and Euphoria family. We extend our deepest condolences to his friends and family during this difficult time. pic.twitter.com/G92zRWkbfH

— HBO (@HBO) July 31, 2023
Beyond his acting accolades, many are curious about his net worth and the financial legacy he left behind. In this article, we delve into Angus Cloud's net worth and the factors that contributed to it.
Angus Cloud's Net Worth
While Angus Cloud's career was on a meteoric rise, his net worth was estimated to be $2 million at the time of his passing. This impressive figure reflected his earnings from his acting roles, endorsements, and other endeavors in the entertainment industry.
Angus Cloud's Early Life and Education
Conor Angus Cloud Hickey was born on July 10, 1998, in Oakland, California, before becoming a popular name in Hollywood. Although he was born in California, the majority of his family lived in Ireland.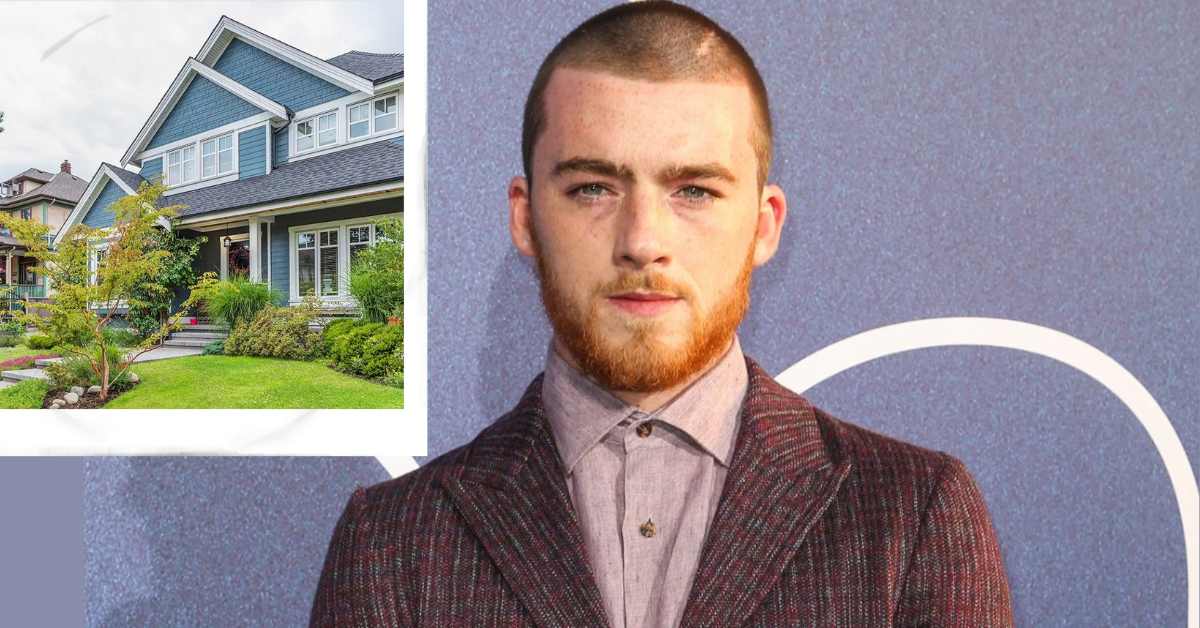 Raised alongside younger twin sisters, Angus Cloud's journey to stardom began at the School of Production Design at Oakland School for the Arts. Interestingly, it was during his time at this visual and performing arts charter school that he crossed paths with his future "Euphoria" co-star, Zendaya.
Angus Cloud's Rise to Fame After "Euphoria" Breakthrough
Angus Cloud's rise to fame was nothing short of remarkable. While working at a chicken and waffles restaurant near Barclays Center in Brooklyn, New York City, he was scouted by casting director Jennifer Venditti. Venditti was on the lookout for fresh talent to cast in a new show called "Euphoria," created by Sam Levinson.
This groundbreaking teen drama series made its debut on HBO in 2019, captivating audiences with its exploration of love, family, friendship, addiction, and identity among high school students. In "Euphoria," Angus Cloud portrayed the character Fezco, a local drug dealer with a close connection to Zendaya's character, Rue Bennett.
The series boasted a talented ensemble cast, including Maude Apatow, Eric Dane, and many others, making it a cultural phenomenon. The show's second season introduced Javon Walton as Ashtray, Fez's unofficially adopted little brother.
Angus Cloud's Film Career and Stardom 
Beyond the small screen, Angus Cloud ventured into the world of cinema. His feature film debut came in the form of the 2021 skateboarding drama "North Hollywood," directed and written by Mikey Alfred.
In the film, he played the supporting role of Walker, contributing to the story of a young high school graduate's aspirations to become a professional skateboarder. "North Hollywood" made history by premiering at the SoFi Stadium in Inglewood, California in March of 2021, marking the stadium's first public event.
Angus Cloud's filmography continued to expand with his involvement in the 2022 adaptation of Tim O'Brien's war novel, "The Things They Carried." Directed by Rupert Sanders, this film featured an impressive ensemble cast, including Tom Hardy, Tye Sheridan, Pete Davidson, and more. Additionally, Cloud appeared in the 2022 horror thriller "Your Lucky Day," written and directed by Dan Brown, further showcasing his versatility as an actor.
If you want to learn more about Angus Cloud's parents and obituary, click on the links below:
Angus Cloud's Other Endeavors
Apart from his work in television and film, Angus Cloud left his mark in the world of music videos. He starred in the video for Noah Cyrus' song "All Three," directed by Tyler Shields, and later appeared in Juice WRLD's "Cigarettes" video, directed by Steve Cannon. These ventures highlighted his ability to captivate audiences across different forms of media.
Additionally, Angus Cloud served as the face of Polo Ralph Lauren Fragrances, expanding his presence into the realm of fashion and lifestyle.
Angus Cloud's Personal Life
Angus Cloud's personal life included a romantic relationship with actress and model Sydney Martin, who had a minor role in "Euphoria." Their connection offered a glimpse into the intertwining worlds of Hollywood and romance.
Angus Cloud's Death: A Tragic End
Unfortunately, Angus Cloud's promising career and life were tragically cut short. Actor Angus Cloud died on July 31 at his family's home in Oakland, Calif., his family told E! News July 31. He was 25. He succumbed to a suspected drug overdose, leaving his fans, friends, and family mourning the loss of a young talent with immense potential. Take a look at Angus Cloud's last Instagram post before his death on July 18.
View this post on Instagram
In conclusion, Angus Cloud's legacy extends far beyond his net worth. He was a talented actor who touched the hearts of many with his performances on "Euphoria" and in the world of cinema and music videos.
His untimely passing serves as a poignant reminder of the complexities and challenges faced by those in the spotlight. Angus Cloud will be remembered not only for his financial success but also for the indomitable spirit and talent he brought to the entertainment world during his brief but impactful career.
We hope you enjoyed this article! Please bookmark LeeDaily.com so you can return for more wonderful fresh content.