In a world where music often unites us, one man's battle with cancer became a rallying point for fans and fellow band members alike. Blink-182 bassist-vocalist Mark Hoppus was diagnosed with stage 4 diffuse large B-cell lymphoma in April 2021. Despite his battle with illness, his story showed human tenacity, friendship, and optimism.
This blog article explores Mark Hoppus' amazing narrative, how his illness affected his bandmate Tom DeLonge and the importance of their music throughout their journey.
Mark Hoppus Unexpected Diagnosis
Mark Hoppus' journey began with an unexpected discovery—a lump on his shoulder. Initially, he tried to make light of it, quipping that it could be either a pulled muscle or a severe lymphoma. Little did he know that his humorous remark would prove prophetic. Doctors discovered lime-sized tumors in his shoulder and stomach, a grape-sized tumor in his neck, and more in his abdomen.
It was a dire situation, but early detection provided a ray of hope. Stage 4 diffuse large B-cell lymphoma, while challenging, is generally curable if caught early. Hoppus' cancer diagnosis plunged him into a deep depression, a darkness that he bravely shared with his fans and the world.
In an August 2021 interview, he candidly recounted the moment he contemplated the unthinkable. He admitted to crying in his living room and telling his wife, Skye, that he didn't know if he could go on. Her response, though seemingly harsh, became a pivotal turning point. She asked him, "What are you going to do, kἰll yourself?" It was a stark wake-up call, reminding him of the fight he had ahead.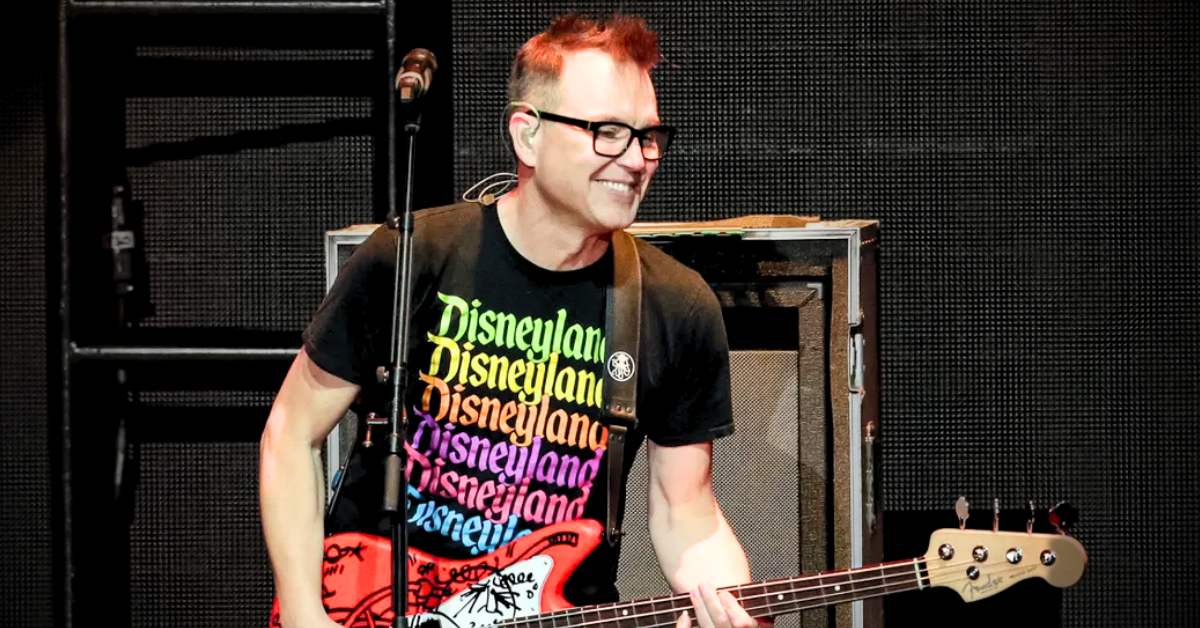 Do you know that Cody Daniels has a serious disease but performed something remarkable in poker? He entered the WSOP Main Event, the most prestigious poker event in the world:
Mark Hoppus's Supportive Wife and a Familiar Shoulder
Throughout the ordeal, Skye Hoppus, Mark's wife of 22 years, became his unwavering support. She researched the best ways to alleviate nausea, combat dehydration, and aid recovery. Her dedication to Mark's well-being was nothing short of extraordinary.
Additionally, Mark's mother, Kerry Wernz, who had faced and triumphed over the same cancer diagnosis in 2019, provided invaluable empathy and guidance. Mark leaned on her, finding solace in her shared experience.
Mark Hoppus Going Public with the Journey
Mark Hoppus initially did not plan to share his cancer journey with the public. However, in June 2021, he accidentally posted a photo from his chemotherapy chair on Instagram instead of sending it as a private message to friends. Expecting a mixed response, he braced himself for negativity.
To his surprise, the reaction was overwhelmingly positive. Strangers from around the world flooded him with messages of support, instilling him with strength and hope. Mark's battle with cancer was grueling. Chemotherapy took a toll on his energy, causing severe brain fog.
Simple tasks became monumental challenges. Yet, he persevered. On September 29, 2021, precisely five months after his diagnosis, doctors declared Mark Hoppus cancer-free. He reflected on the long road to recovery, acknowledging that it was more arduous than he had hoped. Nevertheless, he felt as if he had been given a second chance at life.
Return to Music and a New Perspective
Since receiving the all-clear from his medical team, Mark Hoppus has been reclaiming his life. He is writing a book, has launched a record company called Verswire, and continues to host his radio show on Apple Music.
His bandmate Tom DeLonge, who had contemplated retiring from music, found renewed purpose in Mark's resilience. The two musicians, along with drummer Travis Barker, are once again making music together as Blink-182, proving that their bond goes beyond fame and fortune.