A new DLC pack for Fallout 76 has just been announced. While it was revealed earlier this year, the release date was unknown to us. The fog has lifted, and there is no longer any need for speculation since we now have definitive information regarding the release date and features of the new DLC, Road to Atlantic City, which was announced at the Xbox Tokyo Game Show.
We'll go over everything you need to know about the new Fallout 76 DLC in this article. This covers the finalized release date as well as the features that should be included when it is released.
When Will the DLC for Fallout 76 Road to Atlantic City Be Available on Xbox Game Pass?
Microsoft revealed many new releases, most of which were focused on Japan, during the Xbox Digital Broadcast in Tokyo. Fallout 76 Road to Atlantic City will also be available on Xbox Game Pass on December 5, 2023.
Fallout 76: Atlantic City coming December 5.

Available with Xbox Game Pass. pic.twitter.com/3xlDWwMss5

— Klobrille (@klobrille) September 21, 2023
Fallout 76's Atlantic City DLC from Bethesda is a major update. As a result, it will be available in two installments. During the presentation, their art director, Jonathan Rush, announced that the first release will be accessible on December 5, and it will include new locales, factions, objectives, and rewards. There will also be a new casino.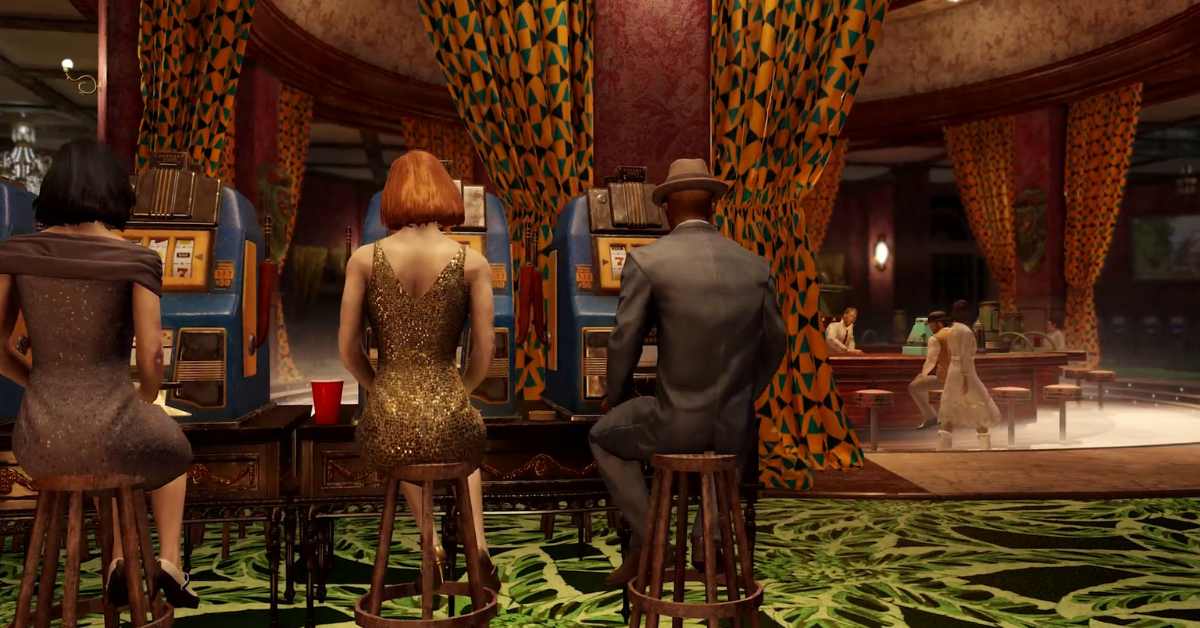 If you own the game and are a Steam member, you can try out the Road to Atlantic City DLC on the Public Test Server starting October 3, 2023.
The title has seen a reversal because the bulk of gamers did not anticipate the MMO remaining relevant half a decade after its initial release. Fallout 76 had a rather poor debut, and one would expect the devs to abandon the title in favor of their other project, Fallout 5.
Despite this, Bethesda persisted, releasing patches that gradually altered how gamers felt about the game. Fans of this relatively ancient franchise, on the other hand, would rather that Bethesda work on Fallout 5 or, at the absolute least, give over the keys to another developer.
Given the success of Starfield, it's surprising that Bethesda took the time to consider this iteration of Fallout. It's bad news for the Fallout franchise's single-player community, as Fallout 5 is unlikely to arrive anytime soon.
You might also be interested in the following upcoming games and their release dates:
What Features Can You Expect From the Fallout 76 Road to Atlantic City DLC?
It's a new era for Mortal Kombat…and arcade style setups!

Fight in style with the @8BitDo Wireless Arcade Stick for Xbox: https://t.co/Ow3J3INLlI pic.twitter.com/Mio9gCHxQ2

— Xbox (@Xbox) September 20, 2023
Analyzing the trailer for the Road to Atlantic City DLC reveals some intriguing facts regarding the folklore surrounding Atlantic City in the Fallout universe. This will give you an idea of what to expect from the next Fallout Expedition. With this DLC, you can expect several new weapons, quests, and an entirely new location.
The Five Families, a raider organization competing for control of the territory, is now reported to govern Atlantic City. When the DLC is released, we'll know more.
We hope you enjoyed this article! Please bookmark LeeDaily.com so you can return for more great content.