A classic Hollywood story. Ensemble films with hundreds of your favorite stars typically sound nice but don't always deliver. See Gary Marshall's Valentine's Day or Movie 43. However, one movie sticks out so beautifully that they made three lucrative sequels.
Sylvester Stallone, Jason Statham, and Arnold Schwarzenegger have shown that the improbable is feasible in the Expendables franchise. After nine years, the crew returns with a sequel to one of the 2010s' most successful series. Expend4bles follows the crew as they try to stop Rahmat, a terrorist commander, from transporting nuclear bombs that might start a war between the US and Russia.
With Stallone, Statham, and Dolph Lundgren from the first three plus newcomers Megan Fox, 50 Cent, and Andy Garcia, this is shaping up to be the franchise's biggest feature. Who can't wait to see the latest edition of this ragtag crew of action heroes? Here's all we know about how, when, and where you can see the latest installment of the series.
When Will 'Expend4bles' Come Out?
Expend4bles was released by Lionsgate in the United States on September 22, 2023, competing with the NEON-backed horror film It Lives Inside. Expend4bles will have a limited theatrical release.
Have a look at the post we have provided to you below:
The Expendables [R] back. Watch the new Red Band Trailer and see #Expend4bles only in theaters Sept 22. pic.twitter.com/fmKA8vj6t7

— EXPEND4BLES (@expendables) August 23, 2023
How to Watch Expendables 4?
Unfortunately, Expend4bles will not be accessible for streaming on the same day as its theatrical debut, and no word on which streaming services it will end up on has been released.
However, Lionsgate just negotiated an agreement with The Roku Channel and Peacock that will allow the streamers to show their films after they have completed their theatrical run. A Peacock membership costs $4.99 a month, or you can get a free Roku Channel subscription by purchasing a Roku device.
Must check out some other recent articles we have listed below:
When is 'Expend4bles' Releasing on DVD and Blu-ray?
Expend4bles will most likely receive a DVD and Blu-ray release because it is being released theatrically rather than on a streaming site. There is no word on when Lionsgate will release the DVD, although it will most likely be announced a few weeks following the film's theatrical premiere.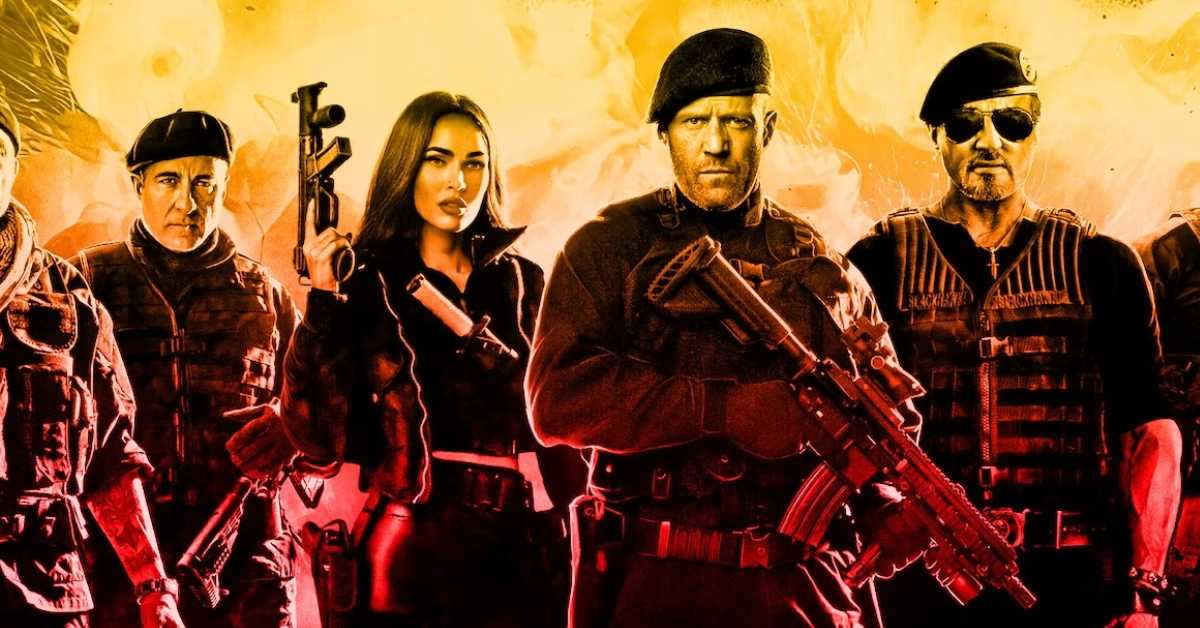 Watch the Trailer for Expend4bles
On June 7th, the first Expend4bles trailer was released. Old blood meets young blood on September 22. We see Lee attempting to adjust to his new life with CIA operative Gina (Megan Fox) after spending nearly ten years apart from the group.
But when Barney knocks, he realizes he'll have to undertake yet another risky assignment. This time, he will need to foil a plot by terrorists to start a third world war by smuggling nuclear missiles.
On August 23, the second Expend4bles trailer was released. Fans of the franchise are immediately informed by the Red Band teaser that they have found the proper location if they were searching for an Expendables film with more bloodshed and action.
It promises to be an R-rated explosion feast with thrilling stunts from several of its beloved cast members. You have been heard clearly by Statham, Stallone, and the rest of the Expendables.
Join us on Twitter to find out about the newest series, shows, and episodes. Find out about the cast, see sneak peeks of videos and much more.