Ken Goldin, an American businessman, entered the sports collectibles market because he understood there was such a strong demand for an unmined market.
Any type of memorabilia can appeal to a wide spectrum of fans. Some people are eager to cash out in order to own a piece of something significant to them. Rarer things relating to their favorite teams or players are frequently sought for by sports fans.
Goldin's enormous success in the antiques and memorabilia sector was so lucrative that Netflix produced a limited series on him. So, who is Ken Goldin, and how much net worth does he have?
Who is Ken Goldin?
Ken Goldin, a well-known auctioneer with more than 30 years of expertise, has made a successful profession out of his intense love of collecting sports memorabilia. Goldin has always been fascinated by baseball cards and other sports-related memorabilia.
By founding Goldin Auctions, a renowned auction company specializing in sports collectibles and memorabilia, in 2012, he turned his passion into a reality.
Ken Goldin Net Worth: How Did He Earn Money?
Goldin has had a lifelong interest in sports memorabilia and products. Goldin began his business at the age of 13 by selling baseball trading cards. According to The U.S. Sun, Goldin was so successful in his childhood that he paid for his own college education.
He and his father, Paul, founded Score Board Inc. out of their mutual passion for professional sports. Score Board Inc. gave them permission to create signature contracts with athletes who sold autographed trading cards.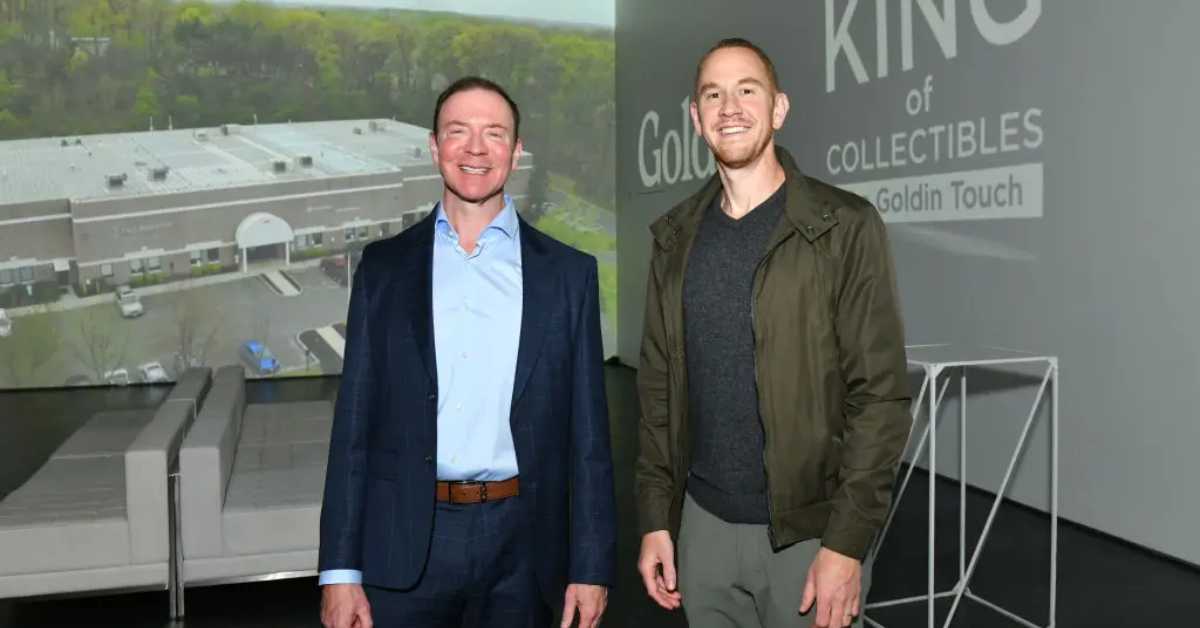 Goldin left Score Board Inc. three years later, a year before the company declared bankruptcy. He stayed current in the realm of memorabilia sales by appearing on television.
He was able to recover from the drop in market interest that occurred after the 2008 Recession, and he later founded Goldin Auctions in 2012. Goldin saw a revived interest in selling alternative assets to make a profit amid national financial turmoil.
Ken Goldin is worth more than $200 million, according to Market Realist. His company, Goldin Auctions, reportedly generated more than $800,000 in its first year of operation and is expected to earn $200 million by 2021.
This figure is said to have risen to $300 million by 2022, the majority of which is due to Goldin's ability to auction off expensive sports memorabilia. Even if his company generates hundreds of millions of dollars, Goldin does not have the same amount, but he is reputedly a millionaire with a personal net worth of approximately $55 million.
You can check out our below posts related to other stars net worth:
Netflix's 'King of Collectibles: The Goldin Touch' Goes Over Ken Goldin's Career
Netflix was interested in Goldin's narrative because of how well-known he is in the sports collectibles industry. A miniseries about Goldin Auctions' search for the most valuable items of memorabilia on the market debuted on the streaming service on April 28, 2023.
King of Collectibles: The Goldin Touch examined in greater detail how the collectibles industry functions and how the auction process benefits Goldin financially.
View this post on Instagram
King of Collectibles The Goldin Touch delves into how the auction house has built such a name for itself while dealing in rare artifacts, demonstrating how Goldin and his team collaborate to run a thriving online marketplace.
While there's a lot to learn about Goldin's wide knowledge and the rise to power of Goldin Collectibles, Netflix packs the six-episode documentary into bite-sized 30-minute chunks.
Goldin appears in the limited-edition show alongside Consignment Director Dave Amerman, Head of Private Sales Frank DiNote, and Head of Vintage Consignment Steve Lucas. The entire season of King of Collectibles: The Goldin Touch is now available on Netflix.
You can follow us on Twitter to receive updates about information relating to the wealth of other celebrities.