People are talking a lot about Pete Davidson and Madelyn Cline's new relationship in the fast-paced world of famous relationships. It's a tale of two young stars finding love amidst the glitz and glamour of Hollywood.
In this post, we'll dive into their journey from their past relationships to their current status as a couple. So, let's get started and unravel the details of Pete Davidson and Madelyn Cline's dating escapade.
Pete Davidson & Madelyn Cline Romance
Pete Davidson, the 29-year-old comedian famous for his stint on Saturday Night Live, recently ended his relationship with Chase Sui Wonders. This break-up marked a new chapter in his love life, setting the stage for his connection with Madelyn Cline, a 25-year-old star from the hit series "Outer Banks." How did their paths cross? It's a mystery that leaves fans intrigued.
Madelyn Cline's Love Journey
Before diving into the whirlwind romance with Davidson, Madelyn Cline had her share of high-profile relationships. She was previously linked to DJ Zack Bia and even shared a romantic bond with her "Outer Banks" co-star, Chase Stokes. However, as the saying goes, "new beginnings are often disguised as painful endings," and Madelyn's journey took an unexpected turn.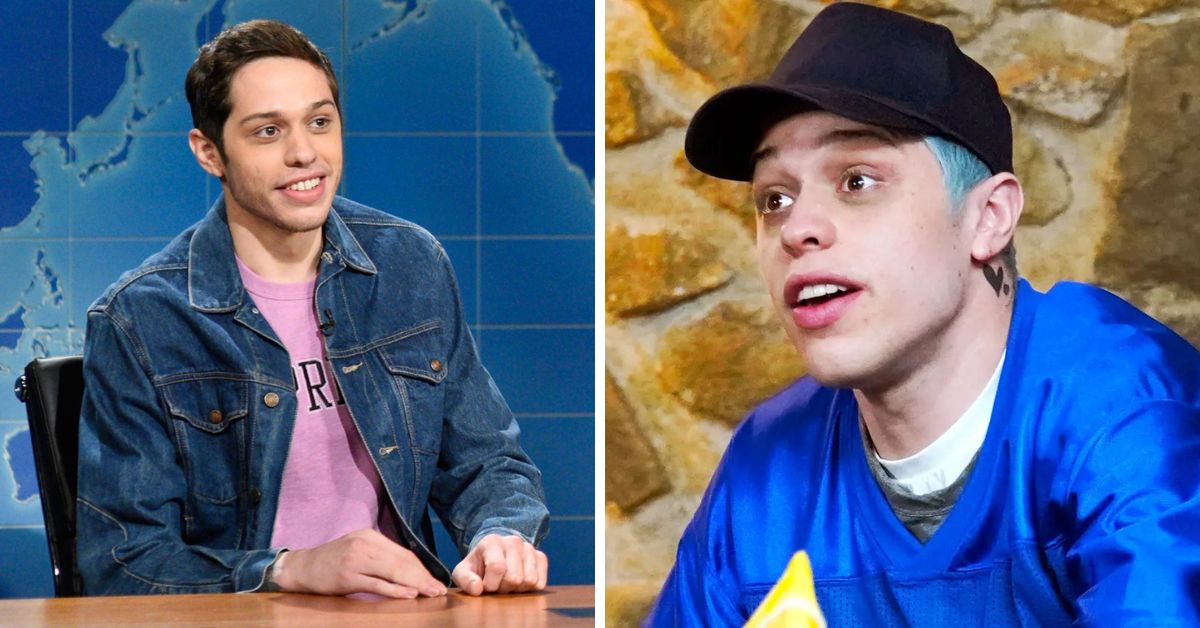 Do you know that rumors about Prince Harry and Meghan Markle's upcoming split have become popular on sites like Reddit, where news spreads like wildfire? This rise in attention reached its peak in May 2023, when Meghan reportedly asked the royal family for money, which many people saw as a sign of trouble in her marriage:
Low-Profile Beginnings
Representatives for both Pete Davidson and Madelyn Cline have chosen to keep mum about their blossoming romance, leaving fans and media to speculate. The initial scoop on this thrilling development came from US Weekly, but the details of their first encounter remain a well-guarded secret. Sometimes, it's the quiet beginnings that lead to the most extraordinary love stories.
A Candid Perspective
Pete Davidson has always been open about his personal life, and his dating history has made headlines time and again. In a candid interview on the Real Ones podcast, he shared his take on the public's fascination with his romantic escapades. "I'm in my 20s, and I've dated people. And for some reason, that's very crazy and interesting to people. I don't think it's interesting," Davidson stated. He provided a unique glimpse into how the public's curiosity impacted his career on SNL, where he spent eight seasons.
Past Flames and Headline-Making Relationships
Davidson's romantic history includes high-profile names such as Kim Kardashian, Emily Ratajkowski, Ariana Grande, and Cazzie David. Each relationship added a new layer to the public's fascination with his love life. The ups and downs of his past romances have been fodder for gossip columns and tabloids.
As Pete Davidson and Madelyn Cline embark on this new chapter of their lives together, the world watches with bated breath. Their story is a reminder that love can be found in unexpected places, even in the glare of the spotlight. Whether this romance will stand the test of time or become another chapter in their respective love stories is a question only time will answer.