In the glitzy world of Hollywood, where fame and fortune often go hand in hand, few names shine as brightly as that of Bruce Willis. With a career spanning decades and a string of blockbuster movies to his credit, Willis has not only captivated audiences worldwide with his talent but has also amassed a staggering wealth.
In this article, we embark on a journey to uncover the net worth and eye-popping salaries that have made Bruce Willis a true icon in the entertainment industry. From humble beginnings to Hollywood royalty, let's explore the financial legacy of this beloved actor.
How Much is Bruce Willis Net Worth?
American retired actor, producer, and "musician" Bruce Willis has a $250 million fortune. Bruce Willis routinely ranked among the highest-paid leading men in Hollywood during his career. His earnings from film roles alone totaled hundreds of millions of dollars between the late 1980s and his retirement.
Thanks to a sizable percentage of the movie's revenue, he made a total of $114 million from 1999's The Sixth Sense. His first compensation was $14 million. That is currently the second-highest sum ever paid to a single actor for a movie, as of this writing.
View this post on Instagram
However, in reality, Keanu Reeves' $156 million record was actually collected throughout TWO Matrix films. Therefore, it is possible to claim that Bruce's Sixth Sense salary is the highest in Hollywood history.
Bruce's Road to Stardom: Early Life and Career
On March 19, 1955, a boy named Bruce Willis was born in the West German town of Idar-Oberstein. His father served in the American military, and his mother worked as a bank teller. As a young child, Willis relocated to Penns Grove, New Jersey.
Bruce worked as a security guard at a nuclear power facility after finishing high school. After that, he drove employees to and from a DuPont factory. Before opting to focus on acting, he briefly worked as a private investigator.
Bruce attended Montclair State University to study drama, but he dropped out in his sophomore year to pursue performing in New York City full-time. He primarily worked as a bartender in New York while attending fruitless auditions, however, he did appear as an extra in the 1982 Paul Newman film The Verdict.
He relocated from New York to Los Angeles in 1984. Once in California, he started getting cameo roles on TV series including The Twilight Zone and Miami Vice.
You can read about other celebrities' net worth in the following posts:
The Moonlighting Breakthrough
Bruce participated in an audition for Moonlighting's David Addison Jr. in 1985, and he was selected for the part. Bruce used his prior expertise as a private investigator across five seasons between 1985 and 1989, opposite Cybill Shepherd.
The program made Willis a global celebrity and won him a Golden Globe and an Emmy for Outstanding Lead in a Drama Series. He was so well-liked that Seagram engaged him to appear in several commercials promoting their Golden Wine Cooler.
For the campaign, Willis received $7 million over a two-year period. That is equivalent to almost $17 million in today's dollars after inflation. When Willis stopped drinking alcohol in 1988, Seagrams released him from his contract.
The Die Hard Franchise and Beyond
When Willis reached the A-list, he started getting movie roles. He made his acting debut as John McClane in Die Hard in 1988. The part strengthened his stardom, which is now recognized in both movies and television.
For the first Die Hard, he made $5 million, for the second, $7.5 million, for the third, $15 million, and for the fourth, $25 million. Bruce has made at least $52 million from the Die Hard franchise overall, not including inflation. It's closer to $70-80 million after accounting for inflation.
Personal Life and Real Estate Ventures
In 1987, Willis wed the actress Demi Moore. Before being divorced in 2000, they had three daughters: Rumer, Scout, and Tallulah Belle. Willis cut an impressive $90 million settlement cheque when Bruce and Demi split up! In 2009, he wed the fashion model Emma Heming.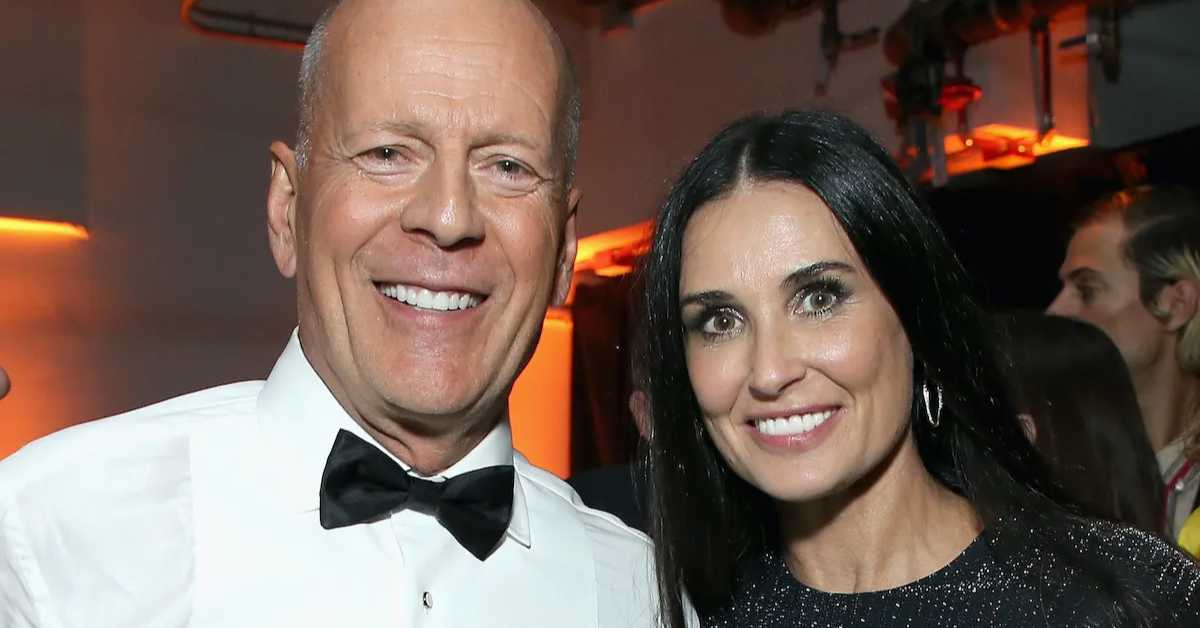 With Heming, he has two kids. Over the years, Bruce and Demi have remained friendly with one another. Both parties were present during her wedding to Ashton Kutcher and his wedding to Heming. In April 2023, Willis' daughter Rumer gave birth to a girl, making him a grandfather for the first time.
Bruce Willis has owned many significant properties worldwide over decades. Bruce and Demi Moore bought a 7,000-square-foot Central Park San Remo penthouse for $7 million in 1990. They later bought a two-bedroom apartment in the same building. Demi got this apartment after the divorce. She listed it for an insane $75 million in 2015. The property sold for $45 million in 2017.
He sold his Beverly Hills property for $16.5 million in 2014. He sold a NYC penthouse for $18 million in April 2018. He listed a large Turks & Caicos house for $33 million in March 2019. The 13.500-square-foot private compound on 7.4 acres has various guest cottages, a yoga studio, a kids' play structure, beach volleyball, and four pools.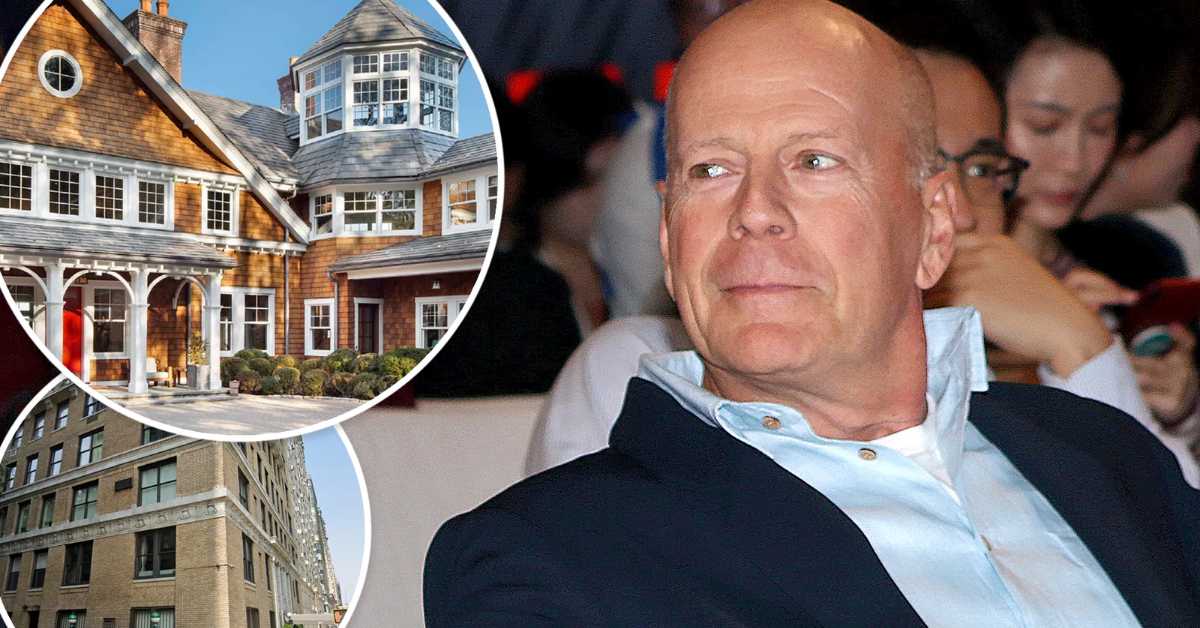 Bruce received $27 million from Goosehead Insurance founder many months after listing the aforementioned mansion for $33 million. The new owners tried to sell it for $37.5 million in February 2022. Bruce bought an under-10 million Brentwood, California, home around the 2019 Turks and Caicos listing. A few months before, he offered a home in upstate New York for $13 million and sold one in Idaho for $5 million.
Must check out some other celebrities' impressive net worth here:
Bruce Willis's Salary Per Movie
Bruce made his most money with The Sixth Sense. He received $14 million upfront and a substantial percentage of total earnings for the film. He made $100 million from the film. He has earned 8 figures since the late 1980s.
He made $5 million for a movie in 1988, or $10 million now. He made $10 million for "Look Who's Talking" a year later, or $20 million today. The sequel brought him $10 million a year later. He earned $14 million for "The Last Boy Scout" in 1991, $16.5 million for "Last Man Standing" in 1996, $15 million for "Die Hard: With a Vengeance" in 1995, and $14.8 million for "Armageddon" in 1998.
Most of his $55 million in 2000 came from "The Kid" and "Unbreakable" ($20 million upfront each). He made $70 million in 2001 and $46 million in 2002. He may easily make $20 million or less in a year.