In today's digital age, social media has become integral to our lives, enabling individuals and businesses to connect with a global audience.
Whether you're a budding influencer, a small business owner, or someone who loves sharing your creativity, creating captivating content is essential for success in the social media realm.
However, not everyone can access high-end cameras, professional editing software, or the skills to produce visually appealing content from scratch.
This is where stock footage swoops in to save the day, offering beginners an invaluable resource to elevate their content game. In this article, we'll explore six compelling ways stock footage empowers beginners to create better content for social media.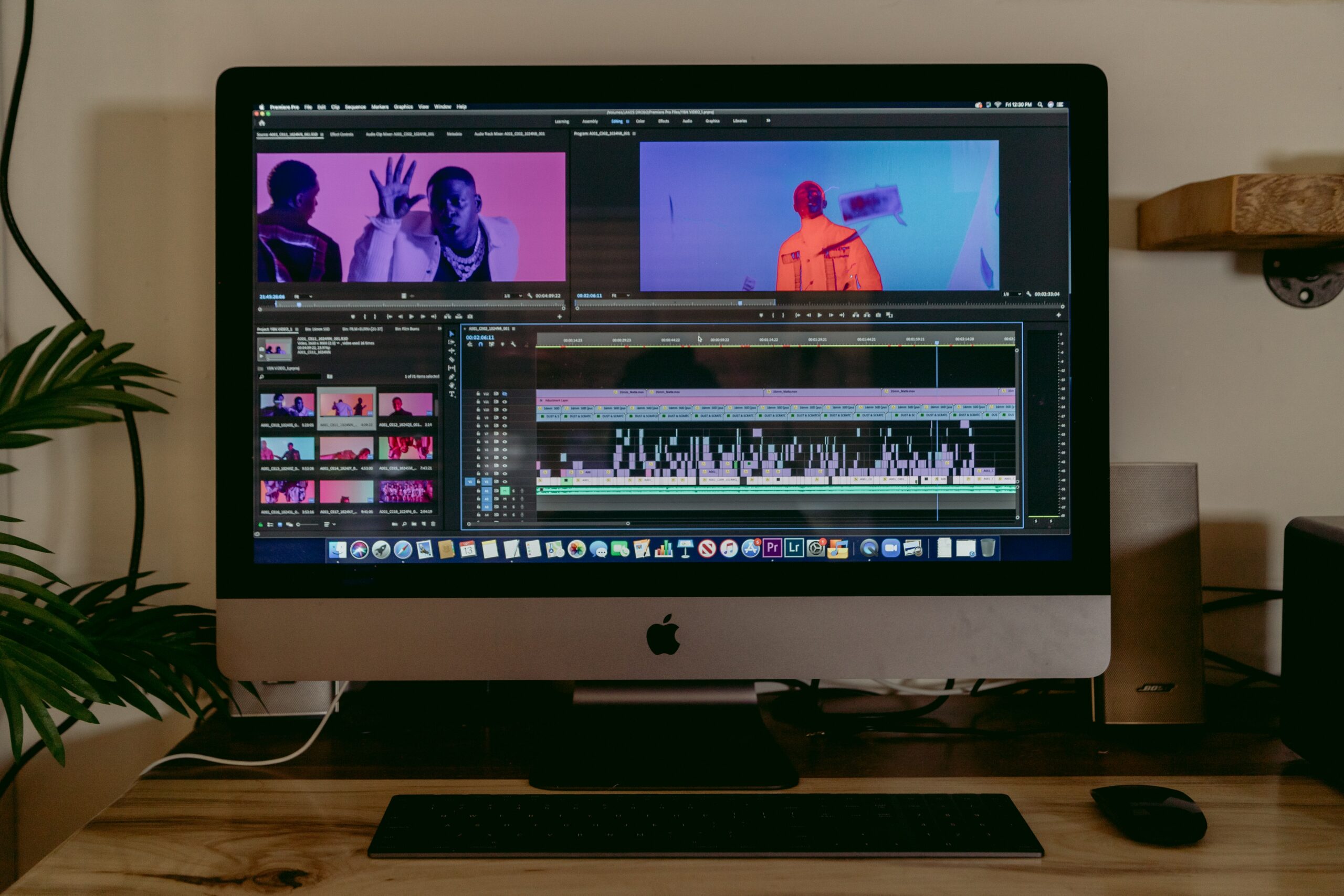 Enhanced Visual Appeal
One of the most noticeable advantages of incorporating stock video into your social media content is the instant boost in visual appeal. High-quality stock footage is professionally shot and edited, resulting in stunning visuals that can capture your audience's attention.
Beginners who may not have the expertise or equipment to shoot their footage can now access a vast library of eye-catching visuals, from breathtaking landscapes to cinematic cityscapes. These visuals make your content more engaging and help establish your brand's visual identity, a crucial aspect of social media success.
For beginners, time and budget constraints are often significant roadblocks. Creating original video content can be time-consuming and expensive, especially considering the cost of equipment, location scouting, hiring talent, and post-production. Stock video eliminates many of these barriers by providing a cost-effective, time-efficient solution. Instead of spending hours shooting and editing, beginners can focus on content creation and storytelling, ultimately delivering more consistent and engaging content to their audience.
Stock footage platforms offer extensive content categories, ensuring beginners can find footage that aligns with their niche or messaging. Whether you're creating travel vlogs, beauty tutorials, or cooking videos, there's likely stock video available to complement your content.
This diversity empowers creators to experiment with different styles and themes, keeping their audience engaged and excited. Additionally, access to diverse content options enables beginners to maintain a consistent posting schedule, a critical factor in growing a social media following.
Professional Storytelling
Effective storytelling is the cornerstone of engaging social media content. Stock footage allows beginners to weave compelling narratives effortlessly. With a wide selection of clips, creators can illustrate their stories with dynamic visuals.
For instance, if you're sharing a personal journey, you can use stock footage of travel destinations to transport your audience to different locations, enhancing the storytelling experience. This professional approach to storytelling can make your content more relatable, inspiring, and shareable.
Building a strong brand identity is essential for long-term success on social media. Stock footage plays a pivotal role in maintaining branding consistency. Creators can choose clips that align with their brand's colors, style, and values. Over time, this consistency helps establish brand recognition and trust among your audience.
Whether you're creating content for a personal blog or promoting your business, stock footage ensures that every piece of content reinforces your brand's identity, making it instantly recognizable in the crowded digital landscape.
Educational Content
Many beginners on social media aim to share their knowledge and expertise with their audience. Whether you're a fitness coach, a DIY enthusiast, or a language tutor, stock footage can significantly enhance your educational content. You can use relevant clips to demonstrate concepts, techniques, or step-by-step instructions visually. This not only makes your content more informative but also more engaging and enjoyable for your viewers. By leveraging stock footage for educational content, beginners can establish themselves as credible authorities in their respective niches.
Engagement is the lifeblood of social media success, and stock footage can increase your engagement metrics. The professionally shot and polished stock footage captures your audience's attention more effectively than amateurish videos. When captivated by your content, viewers are likelier to like, comment, share, and subscribe. This increased engagement enhances your content's visibility and fosters a sense of community around your brand.
Adherence to Trends
Social media trends are ever-evolving, and staying relevant is crucial to maintaining and growing your audience. Stock footage provides a convenient way to tap into trending topics without investing significant time and resources.
You can quickly incorporate trending visuals and themes into your content, ensuring you ride the wave of what's popular on social media. This adaptability allows beginners to keep content fresh and appealing to their target audience.
First impressions matter in the world of social media. When new visitors stumble upon your profile or content, they assess its quality and professionalism within seconds. Stock footage helps beginners present a polished and professional image from the outset.
Whether you're creating content for personal branding or business promotion, stock footage conveys a sense of competence and expertise, which can significantly impact how your audience perceives you.
Leveraging Emotion and Impact
Stock footage can be a powerful tool for evoking emotion and creating a lasting impact on your audience. From heartwarming scenes of family moments to awe-inspiring shots of natural wonders, stock footage can help you connect with your viewers deeply and emotionally. This emotional resonance can lead to stronger connections with your audience and increased loyalty to your brand.
In conclusion, stock footage is a valuable resource that empowers beginners to create better content for social media. Its ability to enhance visual appeal, save time and money, offer diverse content options, facilitate professional storytelling, maintain branding consistency, elevate educational content, boost engagement, adhere to trends, ensure professional presentation, and leverage emotion and impact makes it an indispensable tool in the content creator's toolkit.