Britney Spears recently sparked concern among her fans with a rather unusual Instagram post. The pop sensation posted a video of herself energetically dancing while holding two sharp kitchen knives, leaving many worried about her well-being. The video, which surfaced on her Instagram page, showed Britney clad in a salmon-colored polka-dot crop top and white bikini bottoms, twirling and clanging the knives together while smiling at the camera.
The caption of the video initially sent shockwaves through her followers as Britney wrote, "I started playing in the kitchen with knives today!!!" This statement, understandably, raised alarms among fans. However, to alleviate their concerns, Britney later updated the caption, stating, "Don't worry, they are NOT real knives!!! Halloween is soon!!!" It seems the pop star was simply indulging in some early Halloween festivities.
What further escalated concerns was a subsequent Instagram post where Britney was seen sporting bandages on her right wrist, drawing attention to a visible injury. In addition to the wrist bandage, there appeared to be a cut on her thigh, leaving fans worried about her condition. Given that both videos featured Britney in the same outfit, it's likely that these incidents occurred on the same day.
Britney's recent actions come at a sensitive time in her life as she navigates the legal proceedings of her split from Sam Asghari. The details surrounding the injuries and the circumstances leading up to her dancing with knives remain uncertain. Unfortunately, the comment section of her posts is disabled, making it difficult to gauge her fans' reactions to these events.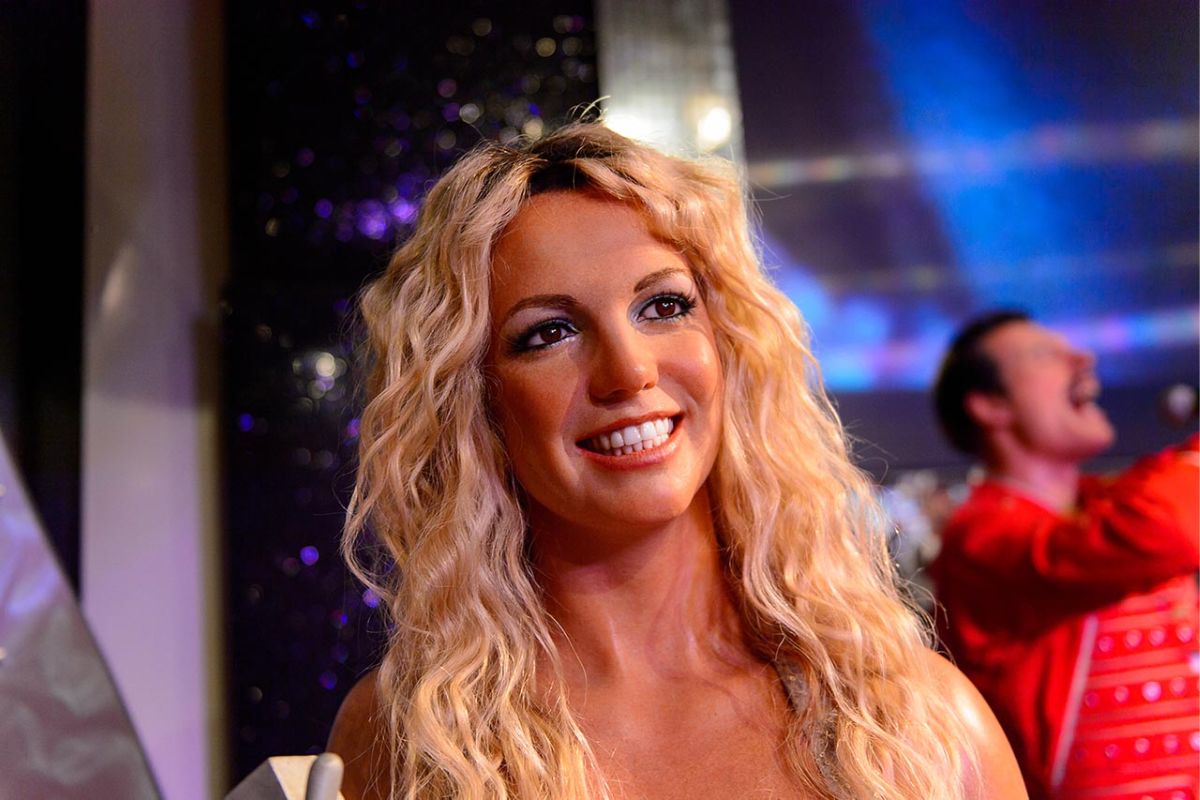 Do you know that the Spanish government has charged Colombian diva Shakira with tax evasion again? The musician is accused of defrauding Spain of €6.7 million ($7.1 million, £5.8 million) in 2018. This continues her years-long tax issues:
Dancing with knives is undeniably risky without the proper supervision and precautions, and it's no surprise that fans are expressing their concern for Britney's safety. The incident has reignited discussions about her past struggles and the conservatorship that was in place for 13 years.
In a recent TMZ documentary, "Britney Spears: The Price of Freedom," it was revealed that Britney has had a longstanding "fascination with knives." TMZ founder Harvey Levin, featured in the documentary, shared that the pop star lives in constant fear of someone forcibly entering her home and taking her to a psychiatric facility, reflecting her past experiences of involuntary hospitalizations.
A source close to Britney disclosed that the singer maintains a "constant fear" of being "re-institutionalized." Furthermore, it was reported that there was a recommendation to keep knives away from her at the conclusion of her conservatorship.
As fans express their genuine concern for Britney Spears, the focus remains on her well-being and the circumstances surrounding these recent events. The ongoing legal proceedings and Britney's personal journey continue to be closely followed by her devoted supporters and the public alike.
For the latest updates on this developing story, stay tuned to Leedaily, where we'll provide you with all the information as it unfolds. Britney Spears' well-being and journey are subjects of paramount importance to her fans, and we hope to see her in good health and high spirits in the days to come.