Patrick Mahomes was born on September 17, 1995. He is a quarterback for the Kansas City Chiefs of the National Football League (NFL), an American football team. In the first round of the 2017 NFL Draft, the Kansas City Chiefs selected him with the tenth overall choice. He began his fourth year as a quarterback in the Chiefs' fourth season in 2020.
He had the most passing touchdowns and passing yards in a player's first nine career games in the Super Bowl era with 26 touchdown passes and 2810 yards through Week 8 of the 2018 season. He had the most touchdown passes ever thrown in the NFL's first 10 games with 29, more than any other quarterback ever had.
Prior to playing in the NFL, Mahomes competed for Texas Tech University in the NCAA Division I Football Bowl Subdivision (FBS), earning 5,052 passing yards and 53 total touchdowns. The only quarterback in NFL and collegiate history to throw for more than 5,000 yards in a single season. Additionally, in July 2019, he took home the ESPY for Best NFL Player at ESPN's annual awards ceremony.
Who is Patrick Mahomes' Wife?
Patrick Mahome's wife is his childhood sweetheart Brittany Matthews. The couple, who have been together since high school, was married on March 12, 2022.
Matthews, a famous athlete herself who was born on September 1st, 1995, played professional soccer in Europe. She started her own fitness business and built her own athletic empire. Matthews earned "All-East Texas Forward" honors while playing collegiate soccer at the University of Texas at Tyler after she graduated in 2013.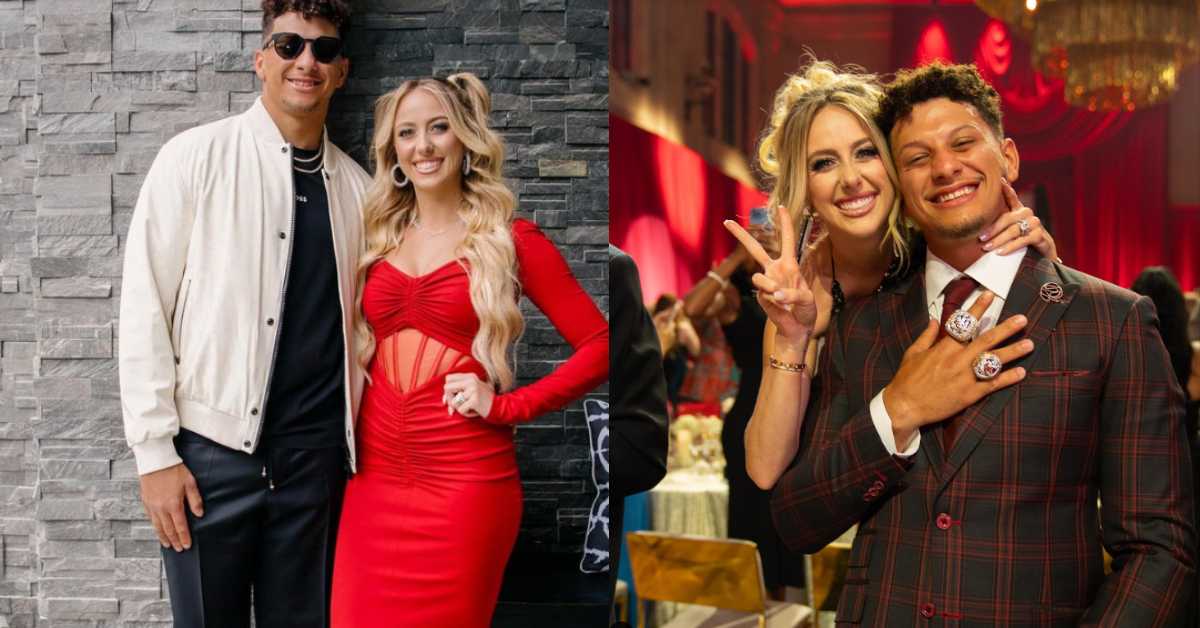 In May 2017, she obtained her degree in kinesiology and agreed to play soccer professionally for UMF Afturelding/Fram in Iceland. Before going back to the US to concentrate on a career in fitness, she helped her side win the league. She says that every coach at UT Tyler had a significant influence on her love of the game and choice to seek a career in professional soccer.
She later earned her certification as a fitness trainer, and in 2019 she started Brittany Lynne Fitness, a website that sells workout plans and fitness gear made by Matthews. She stated in an interview that she has worked with people of different fitness levels and has used this expertise to develop training plans for people at various phases of their fitness journeys.
Her strategy entails working hard, remaining committed, and avoiding making excuses. She recently assumed the position of Balance Elite Leader for the apparel brand Balance Athletica. With more than one million followers on Instagram, Brittany Matthews is a well-known social media influencer.
Brittany Mathew Parents
Mathew is Diana Massey's and Scott Mathew's daughter. She grew up alongside her brother Ethan. Brittany is more devoted to her father, and she frequently posts photos of herself and her father on Instagram. Brittany Matthews' net worth is estimated to be in the $10 million range.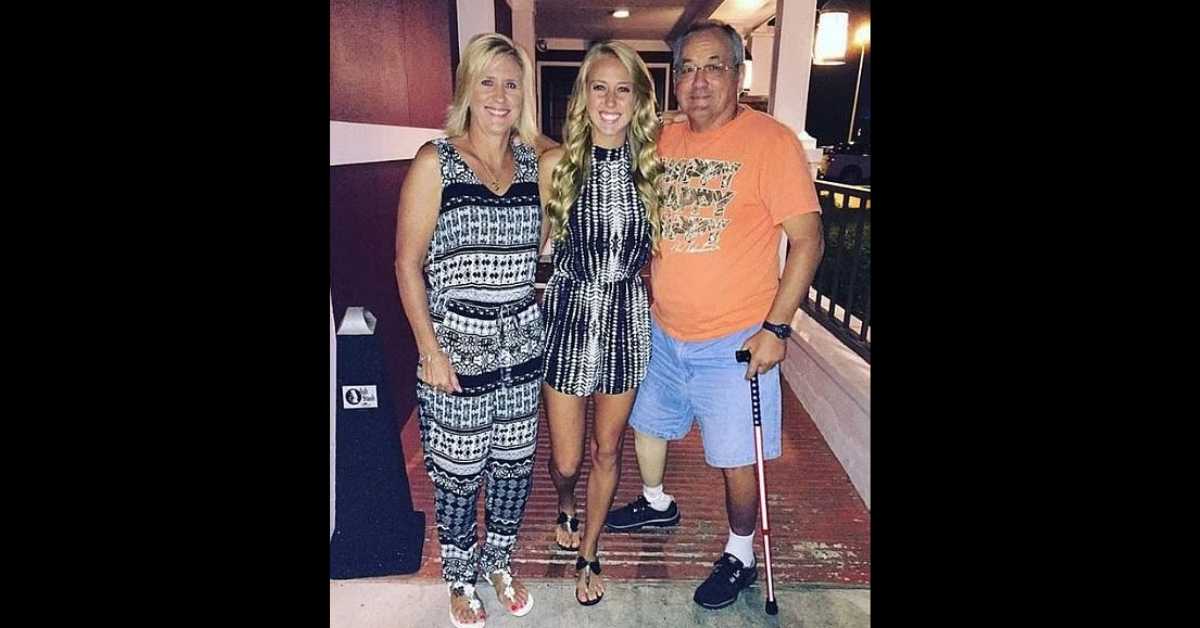 Must check read out more articles on Patrick Mahomes below:
How Long Have Patrick and Brittany Been in a Relationship?
Patrick Mahomes and Brittany Matthews have been friends since they were children. They met at Whitehouse High School in Whitehouse, Texas, and began dating when Mahomes was in 10th grade. They've been together for nearly 8 years.
Despite attending different institutions, they kept their romance going and now live in Kansas City with their two beautiful bulldogs, Steel and Silver. Matthews has been a committed Chiefs supporter and has been on Mahomes' side since he joined the team in 2017.
She was also present earlier this year when the Chiefs won the Super Bowl. She is quite active on social media, routinely live-tweeting games and sharing Instagram stories about her beau's victories.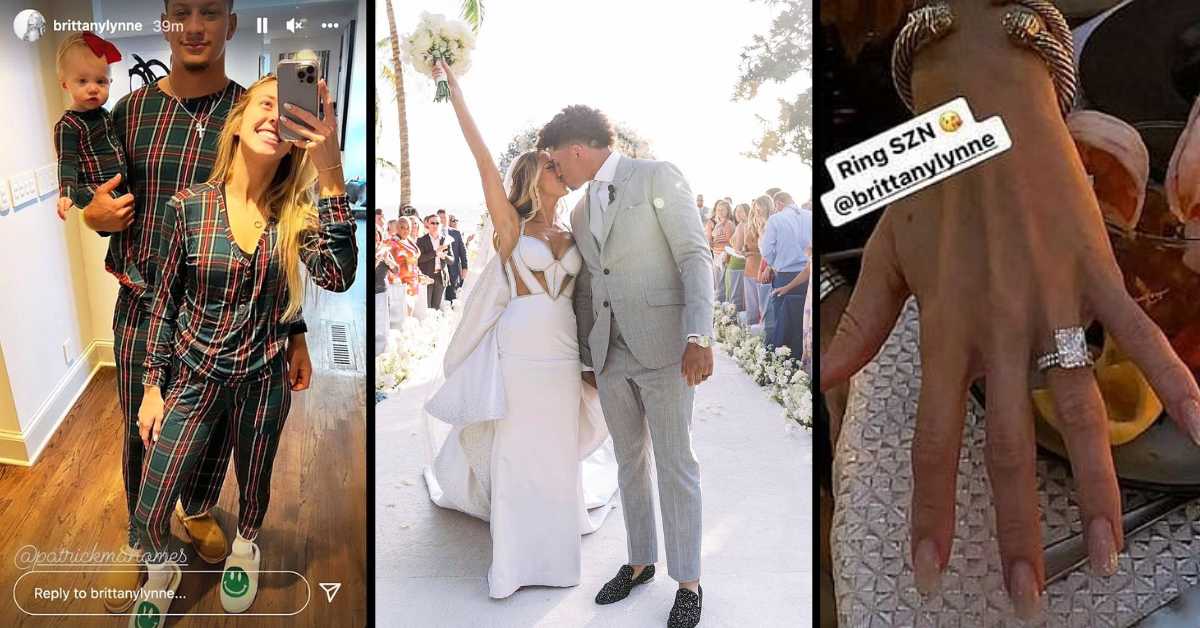 On September 1, they both attended the Chiefs' Super Bowl ring ceremony, when Mahomes shocked his high school sweetheart with an engagement proposal. Their relationship is highly documented on Instagram by the athletic powerhouse. Matthews posted a photo of a section of the stadium that had been closed off with roses and a sign that read, "Will you marry me?" She then posted a photo of her engagement ring.
In 2019, the pair spent $1.925 million on a home in Kansas City's Mission Hills district. In an interview with Bleacher Report, the pair stated that establishing roots in Kansas City was important to them and that they planned to stay for a long time.
The pair spent the offseason in Kansas City and recently established a foundation to assist impoverished children. Mahomes stated in another interview that he wants to give back to the community that has shown him so much love and support over the years and to be a part of it.
Patrick Mahomes proposed to Brittany Matthews during the Super Bowl ring ceremony in Kansas City on September 2, 2020. Sterling Skye Mahomes was born on February 20, 2021, and they married on March 12, 2022.
When Did Brittany Matthews and Patrick Mahomes Tie the Knot?
After being together for nearly a decade, the couple married on March 12, 2022. One of the cutest NFL couples was married in a picturesque spot on Maui, Hawaii, with their baby daughter Sterling Skye Mahomes in attendance. Brittany Matthews looked stunning in a Versace gown with well-executed sparkly accents and cutouts. Mahomes looked sharp in a gray suit with black sneakers.
A Timeline of Patrick Mahomes and Brittany Matthews' Relationship
Patrick Mahomes and Brittany Matthews both attended Whitehouse High School in Texas in 2010.
Mahomes, in his sophomore year, and Brittany, in her junior year, started dating in 2012.
Matthews went on to play soccer at the University of Texas at Tyler in 2013.
Mahomes enrolled at Texas Tech University in Lubbock in 2014.
Mahomes was selected tenth overall by the Kansas City Chiefs in the first round of the 2017 NFL Draft.
Brittany graduated with a degree in kinesiology in May 2017 and signed with the Icelandic professional soccer team UMF Afturelding/Fram.
Brittany won a league championship in Iceland in September 2017.
Brittany returns to Kansas City in October 2017 to be with Patrick, who is in his rookie season with the Chiefs.
Patrick and Brittany bought a $1.925 million house in Mission Hills, Kansas City, in 2019. Brittany became a certified fitness trainer and created Brittany Lynn Fitness, a website that offers her own fitness and training programs.
Brittany became a part-owner of Kansas City's new National Women's Soccer League team in December 2019.
Mahomes won his first Super Bowl in February 2020.
The couple will celebrate 8 years of relationship in March 2020.
July 2020: Mahomes agrees to a 12-year contract extension with the Chiefs worth up to $503 million, the most in NFL history, making him the highest-paid quarterback.
Mahomes proposes to Brittany after the Chiefs' Super Bowl ring ceremony on September 1, 2020.
The couple got engaged on September 9, 2020, at Arrowhead Stadium.
They announced their pregnancy on September 29, 2020.
In October 2020, a gender reveal party was held.
Patrick Mahomes and his fiancée Brittany welcomed their kid, Sterling Skye Mahomes, on February 20, 2021.
Brittany Matthews announced on Instagram on March 3, 2021, that she and Patrick Mahomes have finalized a place and date for their forthcoming wedding.
Patrick and Brittany jointly shared a photo of Sterling Sky Mahomes on social media for the first time on March 20, 2021. She was one month old and wore a lovely bow headband.
Brittany Matthews and Patrick Mahomes married on March 12, 2022, in Maui, Hawaii, surrounded by their friends and family.