It's Google's 25th birthday, and its parent company is going all out. Google, which was founded in 1998, will celebrate its 25th birthday on Wednesday with unique Easter eggs in some of its products, including search, hum to search, and translate.
Simply search, hum, or translate "happy birthday" on Google's products to locate them. On Wednesday, confetti will fall from the sky onto Google's screen.
Google has also designed a special Google Doodle for its birthday, which is a temporary change of the search engine's usual logo that the company performs for various festivals, events, or to commemorate noteworthy persons.
The Google Doodle commemorates Google's logo evolution, from the earliest logo to its current incarnation, with a special 25th birthday logo at the end.
When is Google's Birthday?
Google was founded on September 4, 1998, but the firm began celebrating its anniversary on September 27, 2005, following an announcement that it was shifting away from how pages were indexed.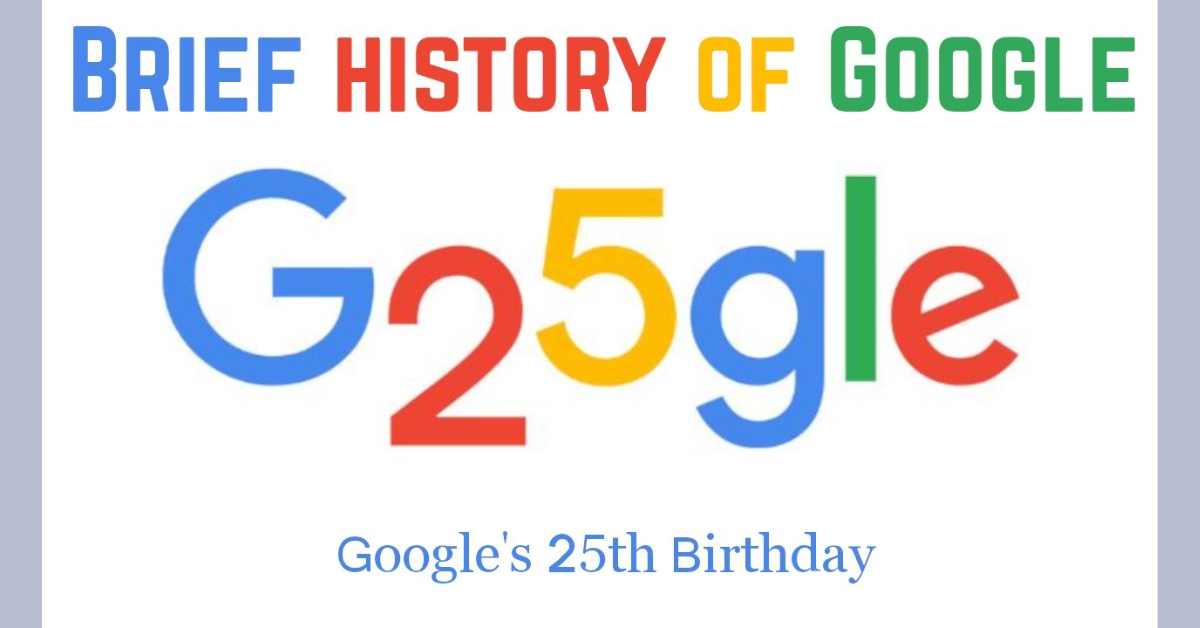 What Was the Very First Google Doodle?
Not long after Google, the first Google Doodle appeared. When co-founders Larry Page and Sergey Brin took time off to attend the Burning Man Festival in 1998, they put a stick man over the search engine's logo.
We're celebrating @Google's 25th birthday with $10M in grants to @FIRSTweets + @REC_Foundation to support robotics clubs + #AI learning for 300k+ middle schoolers. We felt it only appropriate to have @MarkRober help us inspire the next gen of innovators https://t.co/sJWRlkS0bD pic.twitter.com/bI7kGpPhWo

— Google.org (@Googleorg) September 27, 2023
Since then, over 5,000 unique Google Doodles have been made, ranging from Valentine's Day to the anniversary of the ice cream sundae in 2011. The numerous Google Doodles are now managed by a team of engineers and illustrators known as doodlers.
Doodles will be 23 years old in October, having first appeared on Halloween in 2000, so here are some of the greatest Google has to offer.
Here are some other recent articles we've published:
The Top Ten Google Doodle Games That You Can Play for Free
Crossword puzzles: tried and true over decades of popularity, crossword puzzles are a laid-back approach to test your vocabulary skills and broaden your vocabulary.
Pacman: Another classic in which our yellow companion tries to avoid being captured by ghosts and occasionally chases them down himself.
Basketball 2012: This game was initially released in 2012 and is really simple; the player must just shoot the ball into the basket in order to score as many points as possible before time runs out.
Doctor Who: This doodle, based on the British TV show, was created in 2013 to commemorate the show's 50th anniversary. The player must proceed through the stages and solve puzzles while avoiding attackers.
Doodle Baseball: The player swings the bat with their mouse, and if they time it perfectly, they can hit the ball out of the park. The game tests you by presenting you with targets to hit while avoiding obstacles along the route.
Rubiks Cube: To commemorate the 40th anniversary of the puzzle, the Doodle version uses the same premise, with players using their mouse to move the cube and try to line up all of the colors on one side.
Slalom Canoe: Players use their keyboard to control their canoe as they navigate through a course, attempting to avoid obstacles along the way. The courses become more difficult and faster as the player continues.
Halloween 2016: Players take control of a black cat as it runs and jumps through levels. The goal is to avoid obstacles and collect sweets while also solving hard puzzles.
Doodle Cricket: Similar to the doodle baseball game, a player must swing the bat with the mouse. Cricket is one of the most popular sports in the world.
Pony Express: Using their arrow keys or touch screen, players control a rider who must gather mail and packages while avoiding desert-themed obstacles. Color schemes and symbols from the Old West abound.